A bigger and faster Northmont team proved too much for a gritty Tippecanoe team that didn't give in during a 44-12 Thunderbolts' victory.
Tipp City – Prior to Friday night's high school football game between Northmont and Tippecanoe, Nelly's "Here Comes the Boom" blared through the City Park public address system.
It arrived soon after kickoff.
A bigger and faster Northmont team proved too much for a gritty Tippecanoe team that didn't give in during a 44-12 Thunderbolts' victory. It took the T-Bolts late into the first quarter before they got their first touchdown, and they struck again and again.
Still, Tipp – which competes in Division III – stayed with D-I Northmont until a three-minute stretch late in the second quarter.
Northmont, leading 24-6, was forced to punt from their own 30-yard line with 1:21 left before halftime. The Red Devils went for the block trying to make something happen, but slammed into the punter for a personal foul. Northmont scored six plays later for the nearly insurmountable 31-6 lead.
"Our kids never gave up. It was 24-6 and we went after a punt block because we believed we could compete with these guys," Tipp coach Joel Derge said. "We were inches away from blocking it. If we return it for a touchdown, instead it's roughing the kicker and they go down and score a touchdown. That was a 14-point swing."
A few minutes earlier, Northmont quarterback Miles Johnson threw the first of his four touchdown passes – this one a 45-yarder to Jabari Perkins with 3:32 before the half. Johnson completed 24-of-31 passes for 359 yards and four TDs (45, 12, 17 and 85 yards). He also ran for a 1-yard score.
Tipp knew what Northmont wanted to do on offense. The T-Bolts entered the game with more passing attempts (69) to rushing attempts (50). Stopping it, though, is easier said than done.
Johnson hit four different receivers: Donavin Wallace had nine catches for 103 yards, Jabari Perkins had eight catches for 102 yards and two TDs, Drake Hickman had two catches for 97 yards and two TDs and Kameron Mathis had three catches for 47 yards.
Northmont finished with 583 yards of offense, while Tipp finished with 201.
The T-Bolts are the biggest, strongest and fastest team the Red Devils will likely face this season. But Derge said that wasn't an excuse for Friday's performance.
"We coach the kids we've got. We love the kids we've got. We love the coaches. We love the parents and the community. We own the program," Derge said. "We just didn't come out and play tonight. Credit to Northmont. They played really good. … We don't look at the size of the school. We have to get better."
Cole Barhorst led Tipp with 113 yards rushing on 17 carries. He capped Tipp's scoring with a two-yard run with 2:02 left in the game for the final score. Clay Barhorst added 54 yards on seven carries and Josh Burritt 37 yards on 13 carries.
"We had a lot of respect for Tipp City. We knew they had a great program," Northmont coach Tony Broering said. "They've been in the playoffs the last six years and we haven't. We felt like it was going to be a touch matchup for us.
"It was a tough week of preparation (for Tipp's Wing-T offense). We challenged (our players) before we got on the bus to come over and be focused. They did. They responded to that challenge. We have a lot of respect for Tipp City and their program. They've been the last few years where we want to get to."
Tipp rushed for 199 yards on 39 carries and finished with 201 yards of total offense. Northmont rolled up 583 yards of offense behind an offensive line that goes 6-3 and 327 pounds, 6-3 and 323, 6-0 and 276, 6-3 and 270 and 6-1 and 303.
"Last week we came out against Fairfield and we were undersized and undermanned a little bit and we pulled it out. This was the first week we felt like we had a little bit of a size advantage," Broering said. "I think our team speed was a factor, too. We've got some guys that can really run. They give everyone trouble."
Cole Barhorst's 35-yard touchdown blast up the middle pulled the Red Devils to 10-6 early in the second quarter. But Northmont's short passing game, complemented by the ability to take a shot deep, chipped away at the Red Devils' defense. Northmont led 31-6 at the half. A quick score in the third quarter meant all but three minutes of the second half was played with a running clock.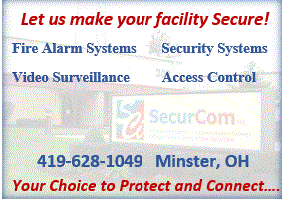 "Tonight was all about executing. We missed a few tackles. A lot of missed blocks. That's what the game of football comes down to," Derge said.
Tipp faces another challenge against visiting Trotwood-Madison (3-0) next week. The Rams have reached the state semifinals the last seven seasons. Derge wants to see the team that won its first two games show up in that one.
"I told our team I think we played the worst in week one that we could have (a 21-14 win against Bellbrook). We turned it over six times and won. Then in week two we played the best game I've ever seen us play (a 38-0 win against Shawnee). We've played really good. We played really bad and won both of them. Today we just didn't play good enough," Derge said.