On the field and in the classroom. Piqua's Ben Schmiesing is the epitome of the term student-athlete – and the leader of an Indians' program bursting with bounce-back motivation.

Piqua – He is one of the most versatile high school football players in the Miami Valley.
The 2016 numbers: 806 yards rushing on 141 carries, a 5.7 average and 10 touchdowns;  19 pass receptions for 294 yards, a 15.5 average per catch and three touchdowns.
Defensively, 65 tackles (second on the team), two forced fumbles and 1 recovery, and four interceptions, two of which he returned for touchdowns.
That's ALL Ben Schmiesing did in leading the Piqua Indians to a 7-3 record and a Division Three playoff berth that was ripped away the day after the season ended by the mess at Dunbar High School.

The 6-2, 197 pound junior started the season at wide receiver, but his role completely changed after a week two loss to Trotwood.
Both Darien Tipps-Clemons and Derek Hite suffered season-ending knee injuries that night, and the Indians were reeling after a 38-6 loss.
"His role did change completely after that," said Bill Nees, Piqua's head coach for the last 25 years. "He went from being a wide receiver, to our first or second running back, and basically never left the field until we took him off some special teams late in the season. He became one of our leaders as a junior, and really did a great job."
"We went to Franklin the next week and that was not a good game for us," Schmiesing remembered. "I think everyone was still in a state of shock. We were trying to figure out what our roles were with the new team that we had. When we came back to practice next week and broke everything down, I knew I had to step my game up a bit.
"I had always played running back, so making the switch wasn't a problem. I never want to come off the field. Fatigue was never really a problem. Coach Nees has us in such good shape that it just wasn't a factor. "
The Indians will have a lot of players vying for playing time this season. There are currently 75 in uniform in grades 10 through 12, and there is a program-high 42 freshmen going through pre-season workouts.
"I can definitely relate to what those young guys are going through," Schmiesing said with a shake of his head. "They are learning what the standards of Piqua football are. You have to get up early and get in here and do the work. Just that gives us a bond. It's a pretty tightly knit unit."
"He means a lot to this team in terms of leadership," Nees said between practices Tuesday morning. "Everything you say about him is a cliché, so to speak. He's a great kid, he takes everything responsibly, he provides leadership for this team.
"Just about every high school football game is lost because teams get tired and make mistakes. Now is the time of year that coaches are trying to build their teams to be mentally tough to perform. You have to still execute when you get tired. Schmiesing is the guy you can count on, when things aren't going well, to always be positive that we are still headed in the right direction. You have to have guys like that on your team; they are invaluable."
It's been 11 years since the Indians won the Division II state championship, and Schmiesing said that is still motivation for this year's team.
"You always want to make it to state, but coming into town and seeing the signs, seeing the banners in the locker-room and in the stadium, it's really motivation every day."
Schmiesing is also motivated in the classroom.
"I think I will probably end up in the Ivy League next year," he said with a smile. "We are going to a camp at Penn later this week, then going on to Harvard for my second visit there. On the way back, we are stopping at Lehigh. I want to study business, something with numbers, because I have always been good at math. Plus, business is so broad today, you can go into a lot of different areas with that."
After that 1-2 start, the Indians re-grouped and ran off 6 straight wins. Then came a season-ending loss to arch-rival Troy. That loss snapped a four-game winning streak for the Indians in the series.
"We lost to Troy that Friday, and that was disappointing. About an hour later, we figured out we were in the playoffs, so that was alright. The next day, we were just hanging out, and we started getting a text from the coach's son saying we weren't in the playoffs anymore. We thought it was a bad joke. Then we called him and he explained it to us and we were just in denial for a while. That was a tough week."
Dunbar had used an ineligible player and had to forfeit the final two games of the season, resulting in a  shakeup of the final computer standings that cost several teams, including the Indians, their playoff spot.
"We really started clicking after the Franklin game. Allen (Senior Allen Schrubb who ran for 1,036 yards) and I were physical runners. We enjoyed getting the big block more than the big run. We had a great offensive line, and with Austin (Davis) at quarterback, we were tough to stop. Everyone came together on defense, and our coaching staff just does a great job.
"It's great to play for a coach like coach Nees. He has seen almost everything and when he tells you something, you trust it. He is always in the film room, and you know how dedicated he is toward helping you succeed."
So what lies ahead for the Indians in 2017?
"I think we are going to have a big year," Schmiesing said. "The big thing is getting everybody to buy in. We lost a lot of talented seniors. Our secondary is going to be our biggest concern, because we have a lot of young guys there. Our offensive line should be really strong, Austin is back at quarterback, and Hayden Schrubb at wide receiver is back. We have a lot of weapons.
"I haven't been real vocal in the past, but that is changing this year. I have to be more vocal now because I am a senior. We have to step up and be the leaders of this team. I take pride in being able to correct something that's being done wrong, or help guys out when they need it.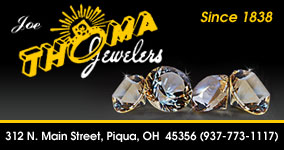 "Guys have to learn how to handle fatigue. Coach says all the time that we lose games when we get tired and make silly mistakes. You just have to focus on execution when we get tired. We have talent, we just have to limit mistakes."
As mentioned, The Indians finished the 2016 season with 37-14 loss to Troy, a game Schmiesing remembers all too well.
"That was kinda embarrassing for us to be honest. We'll have a chip on our shoulder going into that game. I know a lot of guys on their team so it's always a little more personal for me. We have a countdown clock in both corners of the locker-room that's set all year for the Troy game. It's just a great tradition. The pep rallies, going around to the schools; I'll finally get to do that this year since I'm a senior. We have to go to their place this year. It's just a really exciting week and that will be a very big game for us."