It's long been a theory that if not for ESPN there would be no NBA, the two as financially connected as Siamese twins.  But with up-and-down ratings, and a clear fall-off in interest for teams outside Golden State and Cleveland, can anyone say for sure if that's best for basketball;  or can anyone refute that it's all about what's good for ESPN?

One of the many insipid commentary shows that ESPN airs every day was playing at the gym last week following a Western Conference finals game the night before. 
Although the show was on mute, the panel graphics read something to the effect of, "Is the Cavs-Warriors dominance good for basketball?", which I assumed plainly meant what it said. Unable to hear what I'm sure was a scintillating discussion, I pondered the question in silence between barbell lunges, wondering if the query was chiefly economic in its aim, or maybe philosophic, or perhaps neither.
Touching economics, I mused, if the issue is about whether or not NBA viewership could potentially go down in markets outside of San Francisco and Cleveland, then that answer is easily obtained by looking at the Nielsen ratings.
For various reasons, NBA television viewership has struggled during the regular season since Michael Jordan retired in 1998, with broadcast network ratings steadily dropping from 5.0 in 1995-96 all the way to 1.9 in 2016-17, the lowest ratings season ever.
The Finals' ratings have also been on a precipitous decline since the late 1980's, with the highest rated Finals of the last eighteen years – 2015 and 2016 – rating lower than all but three NBA finals played between 1987 and 1998 (those three Finals were, predictably, during years that did not feature Jordan's Chicago Bulls). The lowest rated Finals in that stretch was in 1990, when only 17.19 million viewers watched the Detroit Pistons beat the Portland Trailblazers in five games. By contrast, only seven Finals between 1999 and 2014 had a higher rating (only less than two million more viewers than 1989), and those were series that featured either Kobe Bryant or LeBron James.
That said, with over 20 million viewers each year, the 2015 and 2016 Finals have had the highest viewership since 1998, when Jordan sank the Utah Jazz in Game 6 to win his sixth and final title. Last year's Game 7 was the third most watched Finals game ever, with 31.02 million people tuning in. Only the Game 6's of the 1998 and 1993 Finals were higher, with 35.89 million and 32.10 million viewers, respectively.
So, economically speaking, when the Cavaliers and Warriors are playing each other, it's actually good for basketball — although what's more accurate to say is that when superstars like LeBron James and Stephen Curry play each other, it's good for NBA viewership.
Still, why has LeBron only garnered 105 million viewers in his six Finals while 150 million tuned in to watch Jordan in his six? He is every bit of a talent as Jordan was, a fact evidenced by his surpassing Jordan's playoff scoring record in Game 5 of the Eastern Conference Finals last week. He's played in six consecutive NBA Finals, whereas Jordan played in six in eight years. He's as big as a brand that Jordan was, maybe even bigger. Is all that not good for basketball?
Well, answering the philosophic side of the question is more difficult than the economic side, since it doesn't have to follow that what is monetarily good for NBA is necessarily what is good for the game of basketball, in general.
If what the pundits meant by "good" is not just an increased interest in the game that leads to financial support of the NBA, but also an increase in the number of amateurs who enjoy playing, watching, and talking about basketball, at all levels, and in all countries, then the Cavaliers-Warriors certainly can't be hurting the game by generating so much interest in it, can they?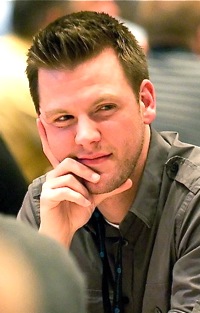 I think what's really behind it all is that ESPN can't separate the question "What's good for basketball?" from "What's good for NBA revenue?" and its attendant question, "What's good for ESPN?". For companies like ESPN (and their parent company ABC, which airs the Finals) there is nothing better for a sport than that its professional league generates more and more television viewership, which thus gives a reason for media companies like ESPN to continue to exist. When they ask if the Cavs-Warriors dominance is good for basketball, they don't really mean "basketball", but "ESPN".
But shouldn't a youth basketball league in urban Mongolia that gets started because someone watched LeBron vs Curry Pt. III be a better litmus test for what is good for basketball than more television viewers in urban Montana who watch the Finals, then flip to Late Night With Jimmy Fallon the minute it's over? Maybe the spread of the popularity of the game worldwide is what the talking heads were discussing. I have a feeling they were subconsciously thinking more about dollar signs and bottom lines that come with cable and internet subscriptions.
Ironically, ESPN is going to have to cut $100 million in salaries in the next few months due to a catastrophic drop in subscriptions (they lost 600,000 subscribers last November, alone). Maybe it's because people have better things to do. Maybe it's because people aren't that interested in sports like they once were. But maybe, just maybe, it's because ESPN has forgotten its mission — that they exist for the good of basketball, not the other way around.