Minster and Russia played it close to the vest, and it came down to one at bat, one swing, one hit, and the winning run in the bottom of the seventh.  Minster edged past the Raiders Saturday for the Division IV crown.
(Ed. Note:  If it ever stops raining maybe we can experience something like this story again, and live.  But until it does stop…an encore presentation of one of the area's most unique competitive opportunities presented itself in the 2017 state baseball finals – the Division IV championship game – last June 3rd.  Read, remember, enjoy…and hope for warm spring weather.)
Columbus –  You could hardly breathe for most of the game.  That's how close it was – how tense the drama over which team would break through first.
Two communities, Russia and Minster, twelve miles apart, with family and relatives interspersed and strung in between, watched as their respective baseball teams parried for advantage and any opportunity available for seven innings on the biggest stage of Ohio high school baseball.
Tied 1-1 in the bottom of the seventh, it came down to an infield single by Minster's Jared Huelsman, a ground out by teammate Isaac Schmiesing that moved Huelsman to second base…and a flaired single to left field with two outs off the bat of Jon Niemeyer, scoring Huelsman, to hand Minster a 2-1 win, the 2017 Division IV title, and their third baseball championship in the last seven years.
It brought to a close a magnificent baseball game from the point of pitching and playing under the pressure of knowing that any mistake made could be the difference in the color of the trophy you received.  It was a game where you wanted to win so badly;  except not at the expense of the people you knew so well, like the neighbor next door!
Russia (24-7), entered the game swinging hot bats.  Minster (25-7) entered the game playing the best defense in the tournament, statewide, with pitching to complement their remarkable ability to make the kind of routine plays that win you a championship.
A pair of soft-throwing sophomores, Daniel Kearns for Russia, and Jack Heitkamp for Minster, matched each pitch for pitch for six innings…and neither ever touched 75 miles per hour on the scoreboard radar gun.
"It was a game of going 'oppo',"  said Minster's Mike Wiss.  "Neither pitcher threw hard and we stressed it all day long, about waiting back, and hitting the ball to the opposite field if necessary.  Today's game of baseball is about hitting to the opposite field like never before."
The pitching strategy for both teams worked.  Kearns, held Minster to just two hits for his five innings on the mound.
And Heitbrink, who went the entire route, yielded just five hits to a Russia lineup that peppered Dalton pitching pretty good in Friday's semi-final round.
Russia broke through first, in the second inning, on a Hunter Cohee single, a sac bunt, and another Evan Monnier base hit.  Monnier, the sophomore hero in Friday's win over Dalton, singled to left to score Cohee.
It stayed that way until the fourth when Minster's Bryce Schmiesing walked to lead off the inning, was sacrificed to second, advanced to third on a fly ball by Heitbrink, and scored on a single to right by Adam Knapke.
The drama mounted as both teams settled in to play fundamental baseball.  Kearns never struck out a batter;  and Heitbrink, who struck out five, became adept at pitching to contact, forcing Russia to hit the ball on the ground…and a few harmless fly balls.  Nothing was hit particularly hard, and the routine plays became, indeed, fundamental in either team's chance of winning.
"Jack is so good with the off-speed that he surprised some hitters with the fastball,"  said Wiss afterwards.  "And I really think he got better as the game went on.  We would have been happy with some fly balls, because he gets a lot of fly balls, but he was actually getting them to hit the ball on the ground."
Russia had its chance in the sixth inning when Trenton Monnin and Dylan Cordonnier singled to put runners on first and third with two outs.  But Heitbrink, who had thrown curveballs to Hunter Cohee all day, threw a fastball right down the middle and Cohee jumped on it – a line drive to center field that Minster's Bryce Schmiesing caught without moving from his tracks.
Minster took that play as a reprieve.
Huelsman singled with one out in the seventh, advanced to second on the Ike Schmiesing groundout, bringing Niemeyer (who may have played as well as any player from any division for the weekend) to the plate.
"We really thought they might walk him to pitch to Dorsten,"  said Wiss later.  "Maybe there was a little fate involved."
But they didn't.  Niemeyer, with a 1-0 count from reliever Jack Dapore, took a hard sinking fastball on the outside part of the plate…and went 'oppo' – a flair down the left field line that Russia's Trenton Monnin sprinted after and left his feet in a diving attempt to catch the ball.  But he came up a couple of feet short.  The ball hit, rolled a way, and all the time Jared Huelsman was steaming for home plate.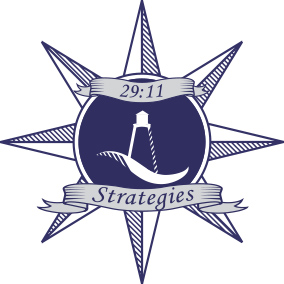 "I had told Huelsman…you're scoring on contact,"  said Wiss.  Huelsman, accustomed to running to daylight as quarterback of the Wildcats' football team, this time ran for the title.  They were waiting for him at home plate, the celebration, the dog pile, and three thousand screaming fans who finally took the opportunity to breathe…and let it all come out with deafening appreciation.
It marked the 30th team championship for Minster, Wiss's third in baseball, indicative of the standard he's created in his 23 years of coaching.  Good, sound, fundamental baseball – throw strikes, catch and throw, and put the ball in play with the offense when the game is on the line.
"I was looking fastball,"  said Jon Niemeyer, who follows his brother Adam as a Minster state champion in baseball, on the 2011 and 2012 teams.
"I was just trying to go with the pitch.  It was a fastball out and away and I just went with it.  Jack had pitched so well…I was just trying to put the ball in play and get the run in."
"I was thinking that if it came down to it…I wanted either Jonny Niemeyer or Alex Lemkuhl to come to the plate in that situation,"  said Wiss, with emotion creeping into his voice, his eyes moistening a bit.  "I wanted them to have the chance.  You know, we won the title in 2012 with a walk-off hit, and I wanted a chance for another walk-off."
So yeah, maybe there was some fate at hand.
But on the other side of the diamond Kevin Phlipot just closed his eyes after accepting the runner-up trophy…and talked about what might have been.
"We came so close,"  he said, forcing a smile.  "This hurts, because Daniel (Kearns) did exactly what we wanted him to do.  And in the big picture the farther we get away from today it's gonna' feel better.  It IS a huge accomplishment for us to get here.  We just came up a little short."

For the fact of it being just twelve miles between Russia and Minster – for the fact of all those families, relatives, friends and relationships, Mike Wiss waxed appreciative of just how big an accomplishment it was.
"Russia is a fine program,"  said Wiss.  "And they deserve to be recognized for getting here.  They had just as tough a road as we did, going through their district and Loramie and Newark Catholic in the regional."
As he packed his bag and gathered his son to leave for home, for the fire trucks and celebration that certainly awaited the Wildcats back in Minster, a reporter asked him about becoming a dynasty.  Wiss grinned at the suggestion, thinking I'm sure, of John Cannizarro's eight titles at Newark Catholic, or the string of twelve that Cincinnati Elder put together back in their prime.  Comparatively, three seems a bit modest, but the perfect complement to a guy who allows his record to speak for him, rather than him speaking on behalf of his record.
"I don't know about a dynasty,"  said Wiss, humbly.  "But I know we play pretty well in Huntington Park.  We're 6-0 here."
And 3-0 on championship Saturday.
Thanks to Jack Heitbrink, who pitched like Doug Huber in 2012 when they needed him most.
Thanks to Isaac Schmiesing, who played shortstop like Devon Poeppelman on the other two championship teams.
And thanks to Jon Niemeyer, who smiled at the suggestion of him keeping step with his older brother, even if a title short.  He gave his team, and his coach, and his town just what they were waiting for.
He game them another walk-off win – another walk-off title!