Through regulation senior Hayden Kotwica and the Troy Trojans came within a couple of errors and an unearned run in the fifth inning of beating top-ranked Vandalia Butler. Except, in Ty Welker's words…they just ran out of contain!
Troy – One could justly make the case that senior pitcher Hayden Kotwica and the young Troy Trojans (7-8, 5-3 GWOC North) came within an unearned run and a couple of errors in the fifth inning Monday afternoon of beating the 14-1 (6-0 GWOC North), and top-ranked, Vandalia Butler Aviators.
One could make the case, even though the final line score will show that Butler beat Troy 9-2, pounding out 19 hits and benefiting greatly from at least six debilitating Trojan errors in the field.
You see, Kotwica was staked to an early 2-0 lead in the first inning when the Trojans scored on a pair of doubles by Kotwica and Jake Daniel…and an RBI single by catcher Keiran Williams. All of this off sophomore Braedon Norman, who actually came within a couple of outs of no-hitting Troy last year as a freshman.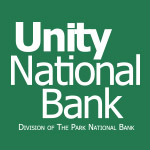 And you see, Kotwica, who will attend Capital University in the fall to play quarterback, was throwing strikes, mixing his pitches, and above all, competing as only seniors with tons of competitive experience can do.
"He was tough," said Butler coach Trent Dues later. "He threw well and he had a tough breaking pitch that he was throwing for strikes. Yeah, I'd say we were a little taken by surprise."
The operative word to describe Kotwica's effort…is 'compete'. Through seven innings he matched Norman practically pitch for pitch, striking out seven and walking one, while scattering 12 hits.
But holding that 2-0 lead as he took the mound in the fifth, Kotwica surrendered his only walk, and three hits, aided by a couple of errors by shortstop Brandon Emery and second baseman Cole Brogan that gave Butler extra at bats. When the dust had settled, the Aviators had scored an earned run to cut the deficit to 2-1…and an "unearned" run that tied the score at 2-2.
Unfortunate, but that's baseball. Still, the underdog Trojans and Kotwica held serve through the sixth, and the seventh, struggling themselves to break through against Norman, who struck out six without issuing a walk. But credit to the equally competitive effort by the Aviators sophomore – they could not get it done.
Coach Ty Welker took down Kotwica in the eighth, moving him to his regular position in center field, and replaced him on the mound with reliever Matt Bigley. Bigley promptly hit the leadoff batter, gave up a single to the number nine hitter in the order, and Welker intentionally walked leadoff man Damon Dues to load the bases with one out, hoping for a double play opportunity.
Son of a gun…Bigley promptly induced Dillen Fults to do just that. He hit into a neat 1-2-3 twin kill and Troy was out of the inning.
But unable to score themselves, Bigley went back to the mound for the top of the ninth before he could get his breath, and well…his and the Trojans' luck ran out. Butler strung together six hits, scored seven times, and that was your ballgame. Norman, hovering around the maximum 125 pitch mark, came out for the bottom of the ninth and retired the side on a pair of fly balls and a ground ball to second base.
He (Norman) had plenty of incentive at that point.
"There was no way I was going to let him take me out," he said of Dues, and any thought of the mandatory pitch count, new to high school baseball this year. "Besides, I almost no-hit these guys last year until they broke it up in the seventh. I didn't want to come that far today and not be there for the end."
On the other side of the field Ty Welker wasn't considering any moral victories, for the fact of coming within the fateful fifth and a couple of errors that may have cost him a treasured win.
"He really competed," said Welker of Kotwica's effort on the mound. "But realistically, we competed as a team against one of the best pitchers in the area a lot better than we did against the same pitcher last year. Our approach was better, we battled at the plate, so we were a hundred times better than we were early in the year, and for sure better than we were against him (Norman) last year. For that fact I'm not disappointed.
"But don't take anything away from what Hayden did tonight. He battled. He could have hung his head (after the fifth) and he didn't. He pitched well enough to win. It's too bad we didn't get a win for him."
Butler, for sure, is the real deal, and probably as good as advertised through fifteen baseball games.
And one can make the case for them being good enough to withstand the adversity of a good pitching effort, missed opportunities at the plate, sloppy execution early in the game, and in Trent Dues words, "We could have played better." One can justly say they were the better team because they were able to hang around long enough to get into the Troy bullpen and take advantage of a young reliever with precious few innings of experience.
"But I won't second guess Matt (Bigley)," added Welker. "He's been good for us all year and he gave us a different look against a good-hitting team. He's only given up one earned run in 10 innings and it was my plan to get Hayden out of the game after the seventh."
"But without a doubt the turning point of the game was the two errors in the fifth that allowed the second run to score. Hey, I don't know how many errors we had today – too many – but we're a young team with a lot of sophomores and we can't give up that many 'freebies'. We hoped to get ground ball outs, we got ground balls, but we didn't get outs."
Butler won it with 9 runs, 19 hits, and committed no errors.
Troy lost it with 2 runs, 9 hits, and committed six errors.
The two teams meet again tomorrow at Butler, and for Troy, certainly a sense of having 'seen the elephant' and knowing that they made the Aviators take notice.
"We contained them as long as we could contain them," concluded Welker. "We don't like moral victories, and we talked about that. We worked hard not to lose in nine innings. Tomorrow we'd like to end it in seven."