A beautiful day in April, and finally an opportunity to play baseball in baseball weather.  Minster took full advantage, with a convincing win in the back fence rivalry with Fort Loramie.
Fort Loramie –  No one knows how many times the two programs have played.  Dozens, or hundreds?  It doesn't matter.  Nor do past records matter.  It's always a special day when neighboring communities, and neighboring rivals – two-time former state champions both, to boot – get together in April to play baseball.
And with respect to history, perhaps, the skies actually cleared and the temperature rose Saturday afternoon for the resumption of the series across county lines between Fort Loramie and Minster.
Minster, a team to be reckoned with in the rough-and-tumble baseball fortunes of the Midwest Athletic Conference, was seeking to throw off the blankets and the two-week funk of cold weather and pouring rain that had marked the beginning of the 2017 baseball season.
Fort Loramie, having played under the same conditions, was seeking to establish some order and confidence on a roster of youngsters featuring as many as six sophomores in starting positions.  It didn't happen – not this time – against Minster.
Playing their annual early-season double-header, Mike Wiss's Wildcats jumped out early, added on, and cruised to an eventual 11-1 win in the first game of Saturday's twin-bill.
They flashed signs of that which distinguishes good high school baseball teams.
They pitched well enough behind starter Aaron Ernst.
They hit more than well enough, accumulating 12 hits on the day.
They played good enough defense, playing error-free baseball.
And, they took advantage of every opportunity that Bill Sturwold's young Redskins allowed.
But most of all…they just played.
"You can complain about the weather, the cold, and the conditions all you want,"  said Wiss afterwards.  "But there comes a point where if you want to play you shut those things out of your mind and just play.
"That's what I told the boys this morning before coming down.  It's a beautiful spring day that everyone's been waiting for.  Now, who's going to live that?  We're tired of the weather, like everyone else.  But it's the six inches between your ears that makes the difference.  Cold weather ain't gonna' change.  So just live through it if you love what you're doing.  That's the message you've got to get across."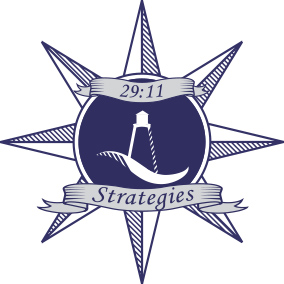 To that end, the 'Cats scored twice in the top of the first when Alex Lemkuhl and Jon Niemeyer crossed the plate on RBI singles by Nate Schwieterman and Isaac Dorsten.  They added two more in the third…when the same two players scored.
They punched in three more in the fourth when Isaac Schmiesing, Lemkuhl and Jared Huelsman scored.
Lemkuhl scored again in the sixth, his fourth run of the game, again on a Schwieterman RBI single.
And they capped things with a three-run seventh when Schmiesing, Aaron Ernst, and Huelsman all crossed the plate off Loramie catcher-turned-reliever C.J. Billing.
Very tidy, and what Wiss hopes to be a harbinger of more and better things to come.  League play for Minster becomes manifest on Tuesday with a date in Coldwater.
For Loramie, it was one of those days where bad baseball things happened at bad baseball times.
Starter Eli Rosengarten struggled to command the strike zone, surrendering seven of the Minster eleven runs through the first four innings.  In the fifth he gave up the duty to battery mate Billing.
And, there were errors, both physical and mental, that come when young baseball teams play older, more experienced baseball teams.
The 'Skins' lone run came in the first inning on a single by Dillon Albers, a single by Daniel Berning, and an RBI groundout by C.J. Billing.  They scattered six more hits through the remaining six innings of play but never dented home plate again.
Minster got four strong innings out of starter Aaron Ernst before turning the mound duties to Adam Knapke, who threw the final three innings in scoreless, four-hit fashion.
"It's taken us a while to get here,"  said Wiss of his team's 3-3 record.  "But I'm happy with game one today.  Aaron pitched well.  We made good plays behind him, and we made solid contact with the bats.  It's not that easy to contact a round ball with a round bat and hit it 'square'.  We got a couple of two-out hits and that was a big difference.  Now, can we continue to do that?"
Nonetheless, Minster will be in the MAC mix for league and post-season honors, along with a strong Versailles group, Ft. Recovery, St. Henry, Delphos St. John and Coldwater.  And Wiss, sitting on a veritable smorgasboard of players out for baseball – 41 of them – likes what he has in his hand.
"That's more kids than we've ever had and next year we'll have even more, probably 50,"  he adds.  "Kids are liking what we do and I welcome them with open arms.  It's tough with that many bodies sometimes, but there's a lot of people who don't have the advantage of numbers that we have.  You have to take advantage of that because the day's gonna' come when we don't have that.  Everything is a cycle.
"In our league I think Versailles is going be really good, with athletes at every spot.  St. Henry has pitching.  Ft. Recovery is going to be good with Thwaits on the hill.  Coldwater will have Thobe on the mound when we see them on Tuesday.  And Delphos has the lefthander, Youngpeter, who's going to Toledo.  New Bremen is young, but they're getting better.  So yes, it's going to be fun and we want to be a part of it."
The weather was good on Saturday, and so was Minster.  The forecast for the coming week?  More of the same weather.
Mike Wiss is hoping for more of the same Minster.