December, January, February, and March went by quickly, but not so fast as to not leave an impression on what we saw (or remembered) about basketball 2016-17, and last weekend's state tournament.
Let's be honest. The last four months of basketball season went by at warp speed, wouldn't you agree?
And too, wouldn't you agree that with a few exceptions here and there basketball was a mirror image of winter itself. No snow, and not much drama.
That's taking nothing away from area teams that achieved recognition and made it so far as the state tournament, both boys and girls. Regardless of the competition you must survive and excel to be among those final four that get to play in Columbus.
But there are many questions, as raised here in previous posts, as to the state of high school basketball as we saw it. There must be some concern for the fact of requisite skills…shooting, free throw shooting, ball handling, and simple instincts as to the basics of the game. And too, there must be some concern on how much time kids actually have to devote to the game, given that so many are asked to play multiple sports. And face the reality, with multiple interests available to kids like never before, is basketball even as important as it once was?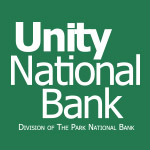 Ah, but there was a state tournament last weekend, as always – the actual 'state of the union' of Ohio high school basketball as we saw it.
If you were there, you have your own opinions, of course. But the prevailing one heard on or near the floor, from media, coaches, and fans alike…it was a disappointing championship weekend.
The trend of weak attendance seemed to continue from previous years.  There simply weren't many people in the upper deck of Value City Arena.
There was too much disparity among the participants in some divisions.
There was a broadening of the discussion of privates versus publics, as the privates won three of the four titles.
And in some cases, just uninspiring basketball. The Division I championship between Moeller and Massillon Jackson was the lowest scoring game among big schools in more than 50 years.
But as to the chatter on the sidelines and in the concourses, there was no shortage.
It's an expensive event, it was heard often, considering it's high school basketball. Face value on tickets was $12 and $15 dollars and full tournament packages were $144. So consider the cost of bringing a family of five from any distance to the tournament and paying $15 a head…for one game.
The fact is the OHSAA is not doing this for recreation. State tournaments go a long way in funding their yearly agenda. But the talk among the disenchanted was $25 for a day-long ticket and watch as much basketball as you want – similar to what they do with the baseball tournament in June.
The OHSAA has nothing to do with this, but there was plenty of discussion about a shot clock for high school basketball, given the slow pace of games and the low scoring. There was a lot of milking the clock by teams, working the ball for a better shot, or just shortening the game. Sound strategy, perhaps, but very uninteresting basketball.
But before you jump onboard with this, consider budgets and the cost of putting shot clocks in the high school gyms.
And too, consider that if high school kids have trouble playing at a slower pace, how many more turnovers would you have if you restricted a possession to just 35 seconds…of trying to play faster than they can?
If attendance is on a downward trend, would it not be wise to consider a smaller venue than a 20,000 seat arena? I've never met anyone yet with a tournament track record who doesn't prefer St. John Arena over Value City Arena.
Or, would it be that bad of an idea to take the tournament to other cities – Dayton, Cincinnati, or Cleveland – where there's greater choice of an appropriate-sized facilities?
As to the discussion about separating public and private schools for the sake of competitive balance, there simply is no obvious answer.
On the one hand if you do that you're offering a watered-down title to someone.
On the other hand, if you separate them what's to keep the private schools from going away completely, organizing their own tournament, and setting their own rules. Speaking from the OHSAA's perspective, that's not a good alternative, either.
The fact is, for a title to be meaningful to either public or private schools, it needs to come with the satisfaction that you won it by winning against the very best. That didn't seem to be the case at this year's tournament…and no one seemed to know if it'll get better in the future.
Bring on baseball!