Playing a Saturday double-header because of Sunday's threatening weather, what really threatened the Dayton Flyers was the Dayton Flyers…who dropped both games to the Richmond Spiders.
 DAYTON — The news that basketball coach Archie Millers is abandoning the University Dayton for $28 million dangled in front of his nose by Indiana University put the campus into a blue funk Saturday afternoon.
Meanwhile, at Spectrum Stadium next door to UD Arena, fun things weren't happening to the UD baseball team.
Dayton and the University of Richmond were scheduled to play a three-game Atlantic 10 Conference series Friday, Saturday and Sunday.
But with a gloomy weather forecast for Sunday, the Flyers and Spiders decided to play a doubleheader Saturday and skip Sunday.
All that did was put the Flyers in double misery.
And they had to know it wasn't going to be a good day when the restrooms at Spectrum Stadium were declared unusable. A quick call to Rumpke and a port-a-potty was planted on the concourse behind the first base dugout.
The games? As far as the Flyers are concerned, they belonged in the port-a-potty with all the other waste.
In two games, the Flyers gave up 21 runs and 33 hits. They lost 10-5 in 10 innings, and 11-1.
The last time Richmond coach Tracy Woodson was seen in this area, he was in batter's box as a pinch-hitter, wearing a Los Angeles Dodgers uniform in old Riverfront Stadium in 1988, facing Tom Browning with two out in the top of the ninth inning. Woodson took a called third strike to finish off Browning's perfect game.
And to this day, Woodson says, "It wasn't a strike."
On Saturday, though, his Spiders weren't taking any pitches. They struck out only nine times in 19 innings while banging 33 hits.
The first game was as bizarre as a baseball game gets.
The Flyers could do nothing against Richmond starter Daniel Brumbaugh, the team's closer making his first start.
The Flyers had only one base runner through five innings — Robbie Doring was hit by a pitch with two outs in the first inning.
They didn't get a hit until Pat Meehan poked an infield single to deep short. By then the Flyers were down 4-0.
Through six innings Brumbaugh allowed one run and two hits. And, of course, no walks. Brumbaugh has pitched 16 1/3 innings this year and has not issued a walk.
Amazingly, the Flyers scored three runs in the eighth inning — without a hit — against the Spiders bullpen to tie the game, 5-5.
The scored the three runs on four straight walks for one run, a balk for the second run and a ground ball out for the third run.
After nine innings, the Flyers were outhit 18-4, but had a chance to win. It didn't happen. The Spiders scored five runs in the 10th on four hits and a couple of walks.
Game Two? The Flyers made three errors in the first two innings that led to four runs and Richmond piled on from there.
On Friday, the Flyers came from behind to beat Richmond, 6-5, and UD has recently won a few games by coming back late.
But not on Saturday.
They almost did it in Game One, but Game Two was no contest from the start and the Flyers were quiet and emotionless for most of the game as the they fell to 8-13 and 1-2 in the A10. Richmond improved to 9-14 and 2-1.
"Even in Game One, when we tried to battle back, we didn't pitch and we didn't hit," said UD coach Tony Vittorio. "That magic we've had of coming back late can only last so long.
"And the same thing in Game Two and I don't think we showed up from pitch No. 1," Vittorio added. "We made too many mistakes early in the game.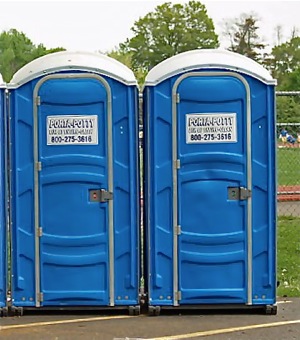 "Hats off to Richmond," he said. "They had some guys who barreled the ball up. They don't strike out much and they move the baseball and they have some juice in the middle of their lineup."
No UD batsman could do what four Spiders did. No. 8 hitter R.J. Watters had five hits, three runs and three RBI. Leadoff hitter Vinny Capra had five hits and scored three runs. No. 2 hitter D.J. Lee had three hits, two walks, scored three and drove in three. No. 5 hitter Justin Cook had three hits, scored three and drove in three. Bottom of the order hitter Tim Miller had four hits and drove in three.
Richmond forced the Flyers to use eight pitchers in the first game and five in the second game.
First game starter Tyler Henry gave up four runs and 10 hits in five innings and second game starter Mason Kutruff was touched up for eight runs (four earned) and eight hits in 5 1/3 innings.
UD's No. 8 hitter, third baseman Pat Meehan, was 3 for 6 on the day and pinch-hitter Brandon Smith hit a two-run home run in the first game.
Other than that, with apologies to Rumpke, it was a stinky day for the Flyers.