With an exceptionally broad field in this weekend's boys state basketball tournament, it's easy for me have an emotional rooting interest. Here it is…and why.
Understand now…that I'm not a highly emotional fellow about who wins when it comes to games and championships.
I am that way, in part, for all the years that I spent officiating – mostly minor league baseball where you learn to hone your survivalist instincts quickly, and sharply, or simply go home.
But there's a story with this year's boys state tournament this weekend that's due to be told, and one that no other online source can communicate so personally.
When the Fairland Dragons, from Proctorville, Ohio, a Division III representative from Lawrence County, shows up to play Villa Angela St. Joseph in Friday's semi-final round, it'll mark the first time that Fairland has made a state tourney appearance in 57 years – and only their second time in the 95 year history of the boys state tournament! That's a long, long time.  The old Rome High School (predecessor to Fairland), where my dad played in the 40's, made appearances in 1924 and '26, but there's no one around who remembers that.
I'm not going to lie; I'll be pulling for the Dragons, and here's why. I grew up in that community, outside Chesapeake, on the Ohio River.  And my mother, Leona Fulks, actually taught at Fairland in the late 50's with people like Thelma Eaton, Lavina Church, and principal Nick Visnick.  Fairland High School is located on Ohio route 7, and a lot of people in the community who read this will remember those names immediately.
Back then the school had a great tradition for high school basketball, coached by a man named Carl York, who played prep basketball in Mullens, West Virginia, for a coach named Lewis D'Antoni.  If that name sounds familiar D'Antoni is the father of current Marshall coach Dan D'Antoni and Houston Rockets coach, Mike D'Antoni. York later played his college basketball at Marshall for the legendary Cam Henderson, who also coached NBA great Hal Greer during his days for the Thundering Herd (then called The Big Green).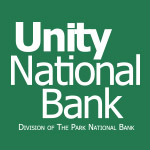 York wore bow ties and his teams were the class of southeastern Ohio, winning 321 games during his 24 years as coach; and in the spring of 1961 qualified for the their first, and only, trip to the state tournament in Columbus with a 25-0 record. They were so formidable that they earned the name, "The Untouchables".
Understand now, that high school basketball in Lawrence County has always been a popular recreation. A rural community whose chief economy back then was steel mills and agriculture, the local games and the tournaments were where everyone got together in the winter and early spring to talk about revival meetings, crops, fox hunting…and even basketball.
Of course, everyone was loyal to their respective school districts – Chesapeake, Symmes Valley, Rock Hill, Coal Grove, and Ironton – but in the spring of 1961 everyone was on the Fairland Dragons' band wagon. No one since the famed Waterloo Wonders, back in the depression days, had represented Lawrence County (and won) at the state tournament.
York's team was made up of a group of highly competitive, motivated kids, none of which was taller than their center, Jim Harper, who at 6'3" was built like a granite headstone and generally thought of as a man playing among boys. Harper was good, and later played Division I basketball for Ohio University. Other notables included Vic Lewis, Ronnie Kingery, Doug Curry, Joe Blazer, Joe Heinz, Eddie Capper, and a community favorite for his name alone, Junior Waldo. Heinz would also play Division I college basketball after Fairland, at nearby Marshall.
"He was a great coach," says Lawrence County municipal judge Donald Capper. "I played for him ten years after my brother Eddie and he was simply 'the man'. He wasn't that much older than the rest of us, but when he was around there was no messing around. And unlike today, he was a coach and father figure. He didn't try to be one of the guys. There was no horsing around with him. Everyone respected 'Coach' York.  He loved the run-and-shoot style of basketball and when he walked into the gym the intensity level went up."
I was eight years old at the time and remember watching them play; because when Fairland came to play a whole lot of people showed up. They were good, and they were entertaining. One of the first to wear full body warmups before the game, their uniforms were a fashion statement for that day.  In pre-game they'd come out on the court with a green and white paneled basketball and put on a dazzling display of passing and dribbling, ala the Harlem Globetrotters. Little kids like me were amazed by their dexterity and precision when Joe Heinz would make a behind-the-back pass leading the fast break.
And when they played…they simply ran other teams out of the gym with their up-tempo style. People went home after the games and talked about them. The Dragons were admired, and when the state tournament time came the county set out for Columbus in one long caravan traveling up old route 23…through Portsmouth, Lucasville, Waverly, Chillicothe, and on to the capital.
"I was six years old at the time," says Capper. "And I didn't go to the game, itself, but I remember the long string of cars that left with the team bus from the high school that day. I was a big, big deal."
And I remember because my mother and father made plans to go to the game at the brand new St. John's Arena, the home of Jerry Lucas and the Ohio State Buckeyes…and made arrangements for me to miss a day of school. However, Blanch Spears, my third grade teacher at the old Waterloo Elementary School, made me do a week's worth of assignments in advance before allowing me to miss that day. We met the caravan of cars somewhere outside of Ironton and swung west to Portsmouth and up route 23, headed for Columbus.
St. John Arena was huge, cavernous, and actually opulent for its day. Our seats cost something like $2.00 and we sat in the second from the top row of the upper deck. It was so high and far away from the court the players looked like ants. It didn't matter.
Fairland played Ayersville High School that day, from northwest Ohio, and immediately jumped out to a huge first half lead with their run-and-gun style. The Dragons led 32-18 at halftime and people from Ironton, Chesapeake, and Proctorville were trying to make plans on where they could spend the night in anticipation of the next day's championship game.
But unknown at the time, Fairland's leading scorer, Joe Heinz, had sprained an ankle near the end of the half and was severely hobbled for the rest of the game. It was exactly the opening Ayersville needed for a comeback.
Little by little they cut into lead, and I don't have to tell you the rest, do I? They caught Fairland at the end and won the game…by a single point. People were stunned, speechless…and couldn't understand how such a lead could be overcome.
They stood around in the parking lot for a long time, just milling around with heads down. It was awful. The traffic snarl on Lane Avenue and High Street going out of town was unspeakable. There was no interstate then, no route 315, it was just High Street south to route 23 and back home…back through Waverly, Chillicothe, Lucasville, Portsmouth, and east to Ironton, Chesapeake, and Proctorville.
Years later, at a school reunion shortly before he passed away, I asked Carl York what he remembered about the experience of coaching, and losing with "The Untouchables" at his only appearance at the state tournament.
"Well, I learned how important disappointment is in your life if you ever want to appreciate being happy,"  he said.  "I had a good life in coaching. I had wonderful players that went on to be good men, dads, husbands, and community leaders. That day was probably my worst in coaching, but I'll never forget how quickly those boys got back to being good people after the state tournament.  I'll always believe that their priorities in life were shaped by the outcome of that basketball game."
And now, three score years after York, Heinz, Lewis, Kingery, Curry, Blazer, Harper, Waldo, and Eddie Capper, the Dragons are going back to the Final Four.
York, of course, will be missing. He died in 1994. Eddie Capper died about a decade ago. And Vic Lewis passed away just recently. My dad, so excited back then to see his old school district play for the title, has been gone since 2011.
But a lot of people are left from 1961, including my mother, who at 89 won't be attending, but she still cares. They remember in Lawrence County, and they'll turn out on Friday to turn back time and remake history against tournament regular, Villa-Angela St. Joe, from Cleveland. The Dragons aren't called "The Untouchables" anymore, but they play in a new gym named after Carl York, they're 25-1, and they're coached now by a guy named Nathan Speed. And that's how they play. Carl would be smiling, and I'll be rooting for them.
You've probably guessed by now – they've already made plans for the caravan.  57 years is a long, long time!