Versailles took its second state title behind the performance of a mercurial freshman and some seniors not willing to let time leave them behind, or disappointed.
Ed. Note:  On the eve of the 2017 state tournament for girls basketball, a look back at the 2015 Versailles Tigers team that beat Ottawa-Glandorf for their state title in that year's tourney…and will challenge for a third come this weekend.  Enjoy!
Columbus – A year ago this very weekend then junior Lauren Bruns made a pledge to herself and her teammates.
Losing in the Division III title game to Columbus Africentric, she was asked afterwards where she planned to play the last game of her high school career.
"Right back here,"  she said confidently.  "I want to come back here and win."
Saturday, in front of what must have seemed like the entire village of Versailles, Bruns made good on that pledge.  Behind an outstanding performance by mercurial freshman Kami McEldowney and the leadership of a veteran senior class, the Lady Tigers won the 2015 Division III title over Ottawa-Glandorf, 49-46.
Back and forth, and packed with drama and physical play, the lead changed five times and there were three ties.
But Versailles kept attacking the rim aggressively in the second half, built a lead, and took Ottawa out of its court personality…that being pressure defense from one end to the other.  It became a half-court game, and that favored Versailles.
"I thought it was our game to take,"  said coach Jacki Stonebraker.  "When they didn't press us it played right into our hands."
Versailles ran offense, ate some clock, and took advantage of its height in the middle on both ends of the floor.
Offensively, Lauren Bruns (16 points) and Taylor Winner (10 points) made the most of the offense, hitting wide open shots at big moments throughout the game to maintain Versailles lead and momentum.
Defensively, fellow senior Christa Puthoff blocked four shots, deflected others, and created a presence around the rim that seemed to frustrate the Lady Titans emotionally.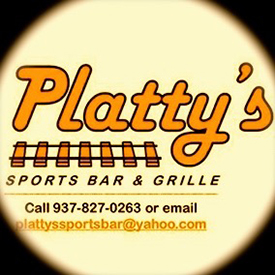 Puthoff had help in that regard.
The Tigers had a nine-point lead with four minutes remaining in the game when a series of turnovers, missed shots, and aggressive play by Ottawa ultimately cut that lead to a mere two points.  With 17 seconds remaining, Ottawa's Danielle Schroeder picked up a loose ball at midcourt and streaked for the rim, bent on a wide open layup that would have tied the score.
Versailles' Taylor Winner had other ideas.  She ran Schroeder down and blocked her shot…clean.  It forced O-G to take the ball out under their own basket with 7 seconds on the clock.  Another shot attempt by Schroeder…and another block by Winner, plays of a lifetime that saved the moment, the day, and a title.
"I just wanted to get there and block it,"  said Winner modestly in the post-game press conference.
"And she did it with an injured knee," added Stonebraker.  "She hurt that knee on Thursday and had to wear a brace on it today.  That tells you what kind of player she is."
Versailles benefited from three players in double figures…Bruns with her 16 points, Winner with her 10, and freshman Kami McEldowney continued to sparkle in the post-season with 12 points, 3 assists and a steal.  Listed at 5'4″ (that's probably generous), the smallest player on the court Saturday may have made the biggest impact of all.
Asked in the post-game press conference to compare last year's runner-up team and this year's champions, Stonebraker cited the fact of a team coming together, eschewing egos, class, age, and differences.  "The older girls took the younger ones under their arm.  They became a team,"  she said.
But one could not have watched the Tigers over the past month and not notice that the difference in the two teams was the little girl at the point…Kami McEldowney.  She made some mistakes on Saturday…some turnovers…but she more than made up for her errors with confidence, aggression and toughness.
"She has some swag,"  said Stonebraker of McEldowney. "And the other girls have grown to look up to her.  They have confidence in her.  She's going to make some mistakes, but all of them know I'm not going to take someone out for one mistake."
And, Saturday's win was marked by big shots…big plays…at big moments of the game, another attribute that Stonebraker appreciates.

"They drained them,"  she added, smiling.  "Big, big plays they made.  And I think that comes from our coaching staff saying 'Play to win'.  Don't be afraid to shoot the ball.  Everyone has to be a threat.  You can't back down in a game like this…you have to play like we play in practice.  We run the offense and you shoot it when you're open, and that just comes from the top down."
It marks the second title for Stonebraker and her Tigers, but from her comments after the game she let it be known…she's hardly satisfied.
"I'm very competitive, and I always thought that when I played here and at Bowling Green there was a lot more that I could have done.  That's why I push these girls.  Make the most of this time and days like this."
A year ago Lauren Bruns made a pledge and delivered on that promise Saturday.
And anyone who heard Jacki Stonebraker Saturday, would tell you her words bode well for the future of Versailles basketball… especially if they've seen Kami McEldowney play for the past month!