It wasn't pretty, but as one coach put it, when it's tournament time you take whatever's necessary to survive and move on. Ft. Recovery did on Tuesday night. Minster and St. Henry…did not!
Wapakoneta – One could make the case that Tuesday's district semi-final games in Wapkoneta did nothing to enhance the legacy of MAC basketball.
In the opener Minster (13-10), clearly bigger and more physical than Lima Perry (21-3), struggled to match up with the Commodores' overall advantage in speed and quickness.
And true to their reputation, Perry pressured the basketball from the opening tip to the final horn, wearing on Minster's size and frustrating their effort to hang around and compete.
Mike McClurg's Wildcats trailed 15-9 at the end of the first quarter, and 26-20 by the half, well within striking range.
But Perry's ability to press, and ability to keep fresh legs on the floor with their depth began to show its effect by the end of the third.  Minster spent too much energy trying to overtake Perry, the old 'gas left in the tank' thing, and began to fall behind in the final frame.
"They were quick," allowed McClurg. "But I really thought we were going to overtake them. We got 'em down to two, but just couldn't do it."
The final score was Perry 62, Minster 50, which is impressive enough for the fact that of their last dozen or so games it's the closest that any opponent has come to the Commodores.
Perry had three players in double figures: Orion Monford (17 pts), Kobe Glover (15), and Jakoby Lane-Harvey (13)
Minster was paced by Isaac Schmiesing and Mike Ketner, who each had 12 points…and sophomore Jarod Schulze who finished with 9.

Perry was impressive for their physical style, and, their ability to double-team and trap the basketball, creating turnovers time and again in the Wildcats' backcourt. That problem now becomes the business of the Fort Recovery Indians, whose 48-34 win over St. Henry in the nightcap was a far cry from offensive in the normal sense of the word. But it was "offensive", for the fact of the numbers of points scored at the outset…by both teams!
St. Henry (15-9) had a terrible time…simply terrible…getting started in the first quarter. Totally out of whack, they too, ran into full court pressure from Fort Recovery (17-7), turned the ball over, missed some easy shots, and frankly…failed to score at all.
Recovery was little better, and by the end of eight minutes the score was Recovery 6, St. Henry 0.
It didn't get much better. In fact, it wasn't until the 7:08 mark of the second quarter when St. Henry finally scored on a pair of free throws, and Recovery struggled themselves to score the 8 points they would get to eventually hold a 14-11 halftime lead.
St. Henry came out in the second half and turned up some pressure of their own, creating turnovers from Fort Recovery. But for whatever inexplicable reason, the Redskins simply could not redeem those turnovers into baskets on their end. Who knows if they keep records for missed layups and second-chance points at the rim, but the Redskins must surely have approached the mark. For their 13 offensive rebounds in the game, St. Hank could muster but 2 second-chance points!
The game got physical as a result of both teams pressuring the ball. The turnovers mounted, and the fouls mounted while St. Henry's shooting percentage plummeted. Try as they might, they actually outscored Fort Recovery in the fourth quarter, 14-12, but could never close the double-digit deficit that Recovery held for the second half.
It was, in a word, "peach basket" basketball. Dr. Naismith would have been proud.
"You know, they're a pretty good team and they can really shoot it," said Recovery's Caleb Martin afterwards. "That's what we had prepared for all week. I think our press gave them something to think about and they struggled with it."
Some numbers, such as they are.
Recovery did recover in the second half to shoot 48% from the field (18 of 37), but just 1 of 12 from three-point range (12%) and missed 7 of their 18 free throw attempts (61%).  Five different players scored, led by Micaiah Cox and Matt Blinn with 11 points each.
St. Henry finished the game shooting just 22% (10 of 45), and 2 of 21 attempts from behind the three-point arc (9%), but did convert 12 of 15 from the foul line (80%).   Tyler Schlarman had a game-high 16 points, while Mitch Schwieterman contributed 9.
But there were 37 turnovers between the two teams – 21 for Recovery and 16 for St. Henry.
There were 30 fouls called.
Between the two there were 64 rebounds…and just 11 assists for the game.
"It was ugly," admitted Recovery coach Chris Guggenbiller.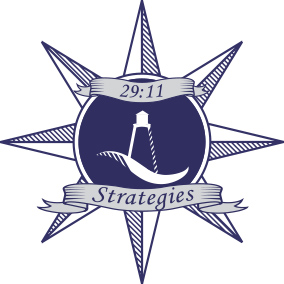 St. Henry's Eric Rosenbeck thought for a few moments before sharing his own impressions of the game.
"Way, way, way, way too many mental and physical breakdowns," he finally said. "Quite honestly it started at practice yesterday, probably the worst post-season practice I've had in eight years here as coach, and it just carried over into tonight.
"Their size with their pressure created some problems, but we created a lot of our own. Credit them for challenging and blocking as many shots as they did, and making us rush the three-pointers. But to say that tonight was an A, B, or even C game from this team would not be true."
But Rosenbeck, one of the most respected young coaches in the area, always makes it a point to find a silver lining with the worst of defeats. Tuesday was no different.
"With all that being said, I want to thank Nate Lefeld, Mitch Schwieterman and Blake Hoyng from the bottom of my heart (all three seniors) because they're such great examples for our program. They just do things the right way and we're going to miss the heck out of them."
Guggenbiller moves on to Friday's district final with Perry, with appreciation for the process Tuesday, as unsightly as it was, that handed him the opportunity.
"Our pressure was important for us tonight," he acknowledged. "It's one of those things that teams know it's coming but you really can't practice against the pressure you're going to get in the game. It's so hard to simulate in practice. Pressure causes people fits in basketball, and unfortunately you saw what their pressure did to us tonight. You don't win many games when you have 21 turnovers, so if you're going to throw it around like that you'd better cause the other team to throw it around even more. And, you have to play really good half-court defense and I thought we did that tonight.
"That was a pretty ugly win," he added. "At tournament time you usually don't see that many fouls and turnovers, but the officiating was consistent and that all you ask. You take whatever it takes to move on."
As for the matchup Friday with Perry, he was philosophic.
"They actually resemble the kind of style we play," said Guggenbiller. "They're 21-3 for a reason and that's because they're a tough matchup. They pressure a lot in both full court and half court. They were able to rattle Minster's guards tonight and we'll have to be able to handle that pressure and once we break that pressure we've got to finish at the rim."
And to his point about simulating pressure in practice, what Perry does is really hard to imitate. Guggenbiller smiled at the irony of his words, but it's tournament time now.  Whatever it takes.
As for practice…he's got three days to try!