Versailles had its way on both ends of the court, dominated Bethel Tate, and invited comparison with teams past as they work towards another regional berth and title in Division III.

Springfield –  The Versailles girls played so well, were so dominating, Saturday on their way to a 72-21 win over Bethel-Tate for the Division III district title that afterwards Bethel Tate coach Dave Fallis nodded his head and admitted, "They're a juggurnaut."
Jacki Stonebraker likes to talk in terms of it being her team's time of year, when the standard is before them, their legacy at stake…and always, always, the motivation of that third state title in the span of just a short decade.  Well, Saturday, the Tigers played with everything they had on display.
They were clearly bigger, faster, and more athletic than a young Bethel-Tate team, but a team with 18 wins prior to Saturday.
They dominated the paint on offense, with Danielle Winner's 18 points, and Elizabeth Ording's 15.
They shot freely, and confidently, from the perimeter.  Kami McEldowney, when she wasn't distributing the ball to her scorers inside, connecting on five made three-pointers to finish with a game-high 22 points.
Their defense was ferocious, simply overwhelming in their pressure package, to the Bethel-Tate backcourt.  And at one point just before the half, Bethel Tate had more turnovers than shots.
When Bethel Tate did get the ball into their halfcourt offense they got one shot.  Versailles got all the rebounds.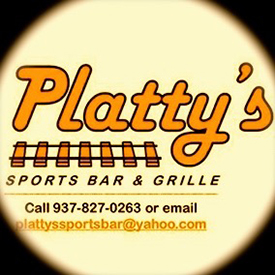 And on the other end when Versailles did miss on their initial shot they got all the offensive rebounds, too.  Winner and Ording simply made hay at the rim.  At halftime the best line heard was, "someone was spray-painting a message on the Bethel-Tate bus…BOX OUT!"
The game, for all intents, was over at the end of the first period.  Versailles jumped out to an 18-4 lead, marked by Winner's 8 points from point blank range.  It had doubled by half and the second half bode nothing more than the Tigers staying healthy while getting their reps…and as many people as possible into the game.
"I thought everybody played well today, from the starters to our bench.  And that's what it takes to win these big games in the district and the regionals,"  said Stonebraker, afterwards.  "You have to be able to go to your 7, 8, and 9 girls."
They made it look easy, so easy, in fact, that Bethel-Tate coach Dave Fallis found it hard to find the right, and fitting, compliments.
"They're just really, really good,"  said Fallis.  "First, they're big.  Their inside game…well, we haven't seen the kind of size and talent they have inside.  And their guards are so good with the ball.  They play with a lot of confidence and shoot that way, too.  They so quick, and athletic.  Their defense is so athletic that you think you're playing against six or seven.  And of course, they come from a great tradition of winning and championships.  They won the title a couple of years ago, and the league they play in is something else.  By the time they get this far they've seen it all.
"We're really young," he continued.  "We have six freshmen on our team.  But that's no excuse.  So yeah, they're a juggernaut,"  he finished, in response to the question.
Versailles shot 56% from the floor on their way to McEldowney's five threes and 22 points.  Winner finished with 18 and Ording had 15.  Behind them, eight other players scored, so yes, in Stonebraker's words, everyone did play well…from the starters right through the bench.

They were so dominant, so good on Saturday, it raised questions among the media present as to how this team compared to teams of the past…and compared to the southwest region, in general.  Is Versailles that good?  Have they peaked at the right time?  Or is everyone else, like Bethel-Tate on Saturday, a distant second?
"I just tell the girls to take one game at a time,"  said Stonebraker.  "It doesn't matter who the opponent is.  You play your best and move on.  If you don't play your best basketball on that night you might get beat.  I think that's the mindset we came out with today.  And I feel that our schedule helps out with that.  Every game we play…we have to be on our 'A' game."
It's hard to compare the past with the present.  And if asked, Stonebraker will share that there are things about each that have their distinct advantages.  Meaning, if her size from teams past had the outside shooting and ball-handling of her team of the present…well, is juggernaut even strong enough word?
"This has become our standard, to get here, this far,"  she added before closing up shop to watch the ensuing game going on outside.  "With this team I like how it has both inside and outside strengths.  We're very consistent with both.  It's hard to stop a team that can do both because there's been times when we've gone 1 for 10 from the post and our outside shooting has picked us up.  Sometimes we don't do any of that and we get beat.  So again, I don't see a team that I've coach in the past like this team, but we play a lot like those past teams.  Does that make sense?"  she said, smiling.
It does, especially when you consider the confidence with which a Kami McEldowney shot the three-ball on Saturday.
It makes sense when you consider, as Dave Fallis said, that so many areas of the state never see the one-two punch of a Danielle Winner and Elizabeth Ording in the post.
It makes sense when you consider that tenacious defense has always been a tenet of Versailles basketball.
Two games away from a crack at their third state title, the Versailles Tigers played with full disclosure on Saturday.
No question.  No argument from any who watched.
They were clearly superior…something like a juggernaut!