The Minster Wildcats moved past New Bremen to advance to Saturday's sectional finals, while Marion saw its own opportunity slip away in the most inexplicable of ways.
Wapakoneta – You could make a pretty good case for the basketball inside mirroring the windy, wet, and miserable March conditions outside Thursday night.
The girls Division IV sectional semi-finals at Wapakoneta were anything but picture perfect, like the Ides of March that Shakespeare wrote of, too real and threatening to be confused with any idealistic notions about basketball.
For instance….
In the evening's first game featuring Marion Local (14-10) and Upper Scioto Valley (21-3), Marion squandered a 22-13 halftime lead in a second half marked by missed layups, poor shot selection, fundamental lapses, and spotty free throw shooting. Upper Scioto tied the game late at 40-40, and won it, 47-43, in the extra four-minute period.
But one could also make the case as to whether the Rams actually won the game, or the Flyers just lost it…because neither team was a poster example of execution.
Marion built the early lead on Kara Evers' 11 first half points in the paint; but Evers disappeared to the bench in the second half with foul trouble, taking away the Flyers' inside threat.
In the meantime Upper's Emily Patton strung together 16 second half points, helped immeasurably by Marion Local's failure to find any rhythm in their half-court offense, along with poor shot selection; and failure to do little things on defense…like box out on missed free throws. Upper Scioto simply killed them on the offensive boards.
"Upper Scioto was definitely the more aggressive team in the second half, which got us in foul trouble," admitted Flyers coach Beth Streib. "Having Kara on the bench in the second half hurt us because it limited our inside game.
"The game came down to three things. They hit 22 free throws and we had 12. We didn't step up and hit those when we needed to. They had a pile of offensive rebounds in the second half, and those are huge possessions when they get second and third shots. And the offensive rebounds off missed free throws is just a cardinal sin.
"But give it to Kara, she had a great first half that kept us in the game."
Evers would lead Marion with 13 points, while Natalie Rethman added 11 and Macey Griesdorn finished with 10.
In the nightcap, another laborious offensive start between Minster (22-2) and New Bremen (13-11) saw just 28 points scored in the first half, with an 18-10 Minster lead at halftime…and 12 of Minster's 18 first half points were scored by junior post player Courtney Prenger. It got even more lopsided in the third quarter and eventually became a 39-23 Minster win.
It was rough, it was tumble, and it was testament to Minster's being physically limited (both Rosie Westerbeck and Lindsay Roetgerman played with injuries), and in coach Mike Wiss's words, little more than a microcosm of the game played between the two teams during the regular season.
"It was a microcosm of the earlier game," said Wiss. "Some man to man, and a little 1-3-1 that slowed us down a bit. It was close like that in the first game until we got a spark going in the third quarter like we did tonight."
A spark?
Minster played to a 13-2 run in the third quarter this time, limiting the Cardinals to just a lone bucket in the final 30 seconds of the quarter by Amanda Brown.
In the meantime Courtney Prenger was simply having her way.  Prenger finished with 19 points for the game…and at one point had the Minster student section chanting, "Courtney's got more points than you do" (meaning the entire New Bremen team). And indeed she did. She had 17 points at the end of the third quarter, while Bremen had 12!
"Courtney must have had her Wheaties this morning," Wiss said with a smile. "We're an inside-out basketball team, and that's what we preach and this group believes in that. I can't tell you numbers, but we need to get it inside and we did that tonight. And then when they packed it in during the third quarter Courtney stepped outside and hit 15 and 18 footers.
"We're trying to get Rosie and Lindsay back healthy, but tonight illustrated the value of having a deep bench. We can sub and continue the full court, run-and-jump pressure that we like. That's how we're made."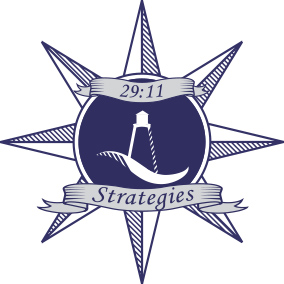 Prenger's big night also illustrated a calm under pressure, the one-and-done reality of tournament basketball. Slowed by key injuries, and an aggressive defensive style by Bremen, the Wildcats' junior took it upon herself to make a bigger contribution.
"I just got into my zone while we were warming up," said the 5'11" junior. "It's always fun to go against a big rival like Bremen, and we've all been trying to push through the adversity of having people hurt, and that showed on the court tonight.
"When tournament time comes around you have to play your own game, because it is one-and-done, while you look for your teammates, because that's what the game's about. Tournament games are about hard defense so you have to value every possession and make the most of it. You put your heart and soul into it and hopefully things go your way. If they don't, you learn from it."
Prenger's 19 points were exactly half of Minster's total, while Taylor Kogge had 8 points, Roetgerman and Ali Boergerding had 4 each, and Demaris Wolf and Ali Fischer finished with 2 points each.
Minster moves on to Saturday's final round to play Upper Scioto Valley at 7 pm.
"I like our bench again," said Wiss, assessing the matchup. "They (Upper) won't go as deep on their bench as we do. And we'll have to be able to handle Patton (Emily) and Shelby Spradlin. That's what everybody's said about Upper Scioto for the past four years because they've been four-year starters. Everybody's said it, but they're 21-3 so not everyone's been able to do it."