The first professional ball and strike I ever called makes for a remarkable memory, and one I'll share for the sake of anyone who thinks he (or she) wants to be a professional umpire.
Back last October I had lunch with a young man from central Ohio who had contacted me through Press Pros regarding the years I spent (1975 – 1980) as a minor league umpire.
He was 24 years old, interested in officiating, and wanted information about umpire schools, the chances of getting a job, and what life as an umpire is like when you do it truly for your living.
It had been years since I had dredged up memories of those days spent in 1975 at what was then known as the Umpire Development School in St. Petersburg, Florida. It was run by former American League umpire Bill Kinnamon and featured a number of major league umpires, including Frank Pulli, Eric Gregg, John McSherry, Joe Brinkman, Richie Garcia and Steve Palermo, who worked as instructors.
The school lasted about a month (February) and as I remember now there were about a hundred that paid $750 to take the course. Some of them were there simply for the experience; they had no chance of ever working a professional baseball game.
Others were already working high school games and were there to improve their skills to the point of eventually working at higher levels of collegiate baseball.
And a few, including me, held the hope of impressing to the point of getting a spring training assignment out of school and a contract that summer to work in the low levels of the minor leagues.
Out of the hundred there, only two finished above me in the class standing. One was Drew Coble, who went on to work in the American League for several years. The other was  Scott Jamieson, who worked a couple of years in A-ball and was never heard from again.
At the time I was about 5'11" and weighed, wringing wet, maybe 165 pounds. Having pitched all those years I had a pretty good idea of the strike zone, and prior to going to the school I had worked balls and strikes for an industrial fast-pitch softball league in Columbus.
Learning the work the bases in a two-man system, however, was a challenge. Not that I didn't know 'out' from 'safe', and 'fair' from 'foul', but getting the footwork, the angles, and the instinct for where to be in order to have the best view of the field and various plays took concentration and focus.
In about the third week of the school the instructors began pulling guys aside to tell them if they were going to get a shot to work some intra-squad spring training games in nearby major league camps. Now this was a big deal because if you got selected for that there was a pretty good chance you'd also be considered for a permanent position later in summer.  And at the time that was the most important thing in the world to me.  It was either that, or come back to Ohio and find a real job.

The announcement was to be made on Monday morning, the last week of camp, and it made for a very restless night before. I remember about a dozen of us sitting up the night before, drinking beer, playing cards, and reviewing rules and mechanics just in case we got the nod.
One by one the next morning, guys were called in to be told "yes", or "no". You were either good enough or you could pack the car and head for home.
I remember this very well. John McSherry, who had taken an interest in working with me individually during instruction, tapped me on the shoulder and asked me to follow him.
"Bill (Kinnamon) wants to see you inside," he said.
Kinnamon was a large, barrel-chested guy with ruddy hair and complexion to match – uncomfortable to be around because when he talked he labored over every word.
"Fulks, we're going to send you up to the Phillies camp this afternoon to work an instra-squad game," he said. "McSherry will be your evaluator. You'll get 50 pitches or three innings behind the plate, whichever comes first, and then we'll switch to another guy."
On the way to Clearwater McSherry drove and I sat silently in the passenger seat, not knowing what to ask, or even talk about.  John broke the ice, and it was like having a conversation with Luca Brasi in that scene from The Godfather where he counseled Michael Corleone about how to shoot Solozzo, the crooked cop.
"They'll probably have some of their prospects throwing live batting practice," he said. "You just call it like you would a regular game. They want an idea of the strike zone for the hitters and some evaluation of young pitchers to see if they can throw strikes. Don't worry about a thing. Just do what you've done at the school."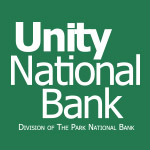 And at the school I had done well behind the plate, or at least I was told as much. "You wouldn't be here this afternoon if you hadn't," McSherry told me as I put on my gear in an equipment shed at the Phillies minor league complex.
Unlike a lot of the other students, I started out calling a very liberal strike zone. And whereas other were graded down for not being aggressive enough, instructors would tell me to keep calling strikes.
"You'll have less trouble along the way if you call strikes," they'd say. "Your true, instinctive strike zone will come with time."
We walked out of the shed and over Diamond #1, where McSherry walked with me up to home plate and introduced me to none other than Danny Ozark, the manager of the Phillies.
"Hi John," said Ozark. "Lefty wants to throw at least a couple of innings to start out with, if that's OK for you guys."
"Not a problem," said McSherry. "We got a good prospect to start out with and I'll be over to the side if he needs help."
My God…"Lefty" was none other than future hall of famer Steve Carlton, who walked over to me before going to the mound and asked if the baseball's had been rubbed up.
"We just got here," said McSherry. "Do whatever you want with them, Steve."
He threw about ten warmup pitches to a minor leaguer called in to catch for him, and then signaled he was ready. My head was spinning. What if I missed a pitch? What if I really didn't know a ball from a strike?  It's Steve Carlton, for God's sake!
But the first pitch he threw was a fastball right down the middle of the plate, maybe 90 miles per hour, an obvious strike, and I was off and running.
The second pitch was swung at and fouled back into the screen for strike two.
Ahead two strikes, Carlton shook off the catcher twice before winding up and throwing the most hellacious slider I'd ever seen. He completely froze the hitter, and me. I'd never seen a pitch move with such dramatic depth and sharpness. I knew it was a strike, but it so completely took me by surprise I froze for an instant. Remembering what I'd learned at school, I rang it up for strike three.
"Good pitch," the catcher said over his shoulder. "You got it right."
Carlton quickly retired the side and as I remember now I really didn't have to call too many pitches. He was throwing strikes and the minor league hitters were swinging.
The second inning was nearly the same, except with two outs he went 3-2 on the next hitter and hung a slider with the next pitch.
"Ball four," I said, sensing that the ball was probably in the strike zone, but it was up in the strike zone. Carlton didn't say a word.
He quickly retired the third out and was done for the day. But as he walked to the dugout he took the time to stop and tell me, "That pitch was high. You got it right."
I was about to bust. Nobody back at Bing's in Piqua had ever done this!  My first two innings working in a professional baseball camp and I get Steve Carlton. And on top of that, I didn't embarrass myself.
My work done, I had to wait for McSherry to evaluate the next umpire while he worked his fifty pitches. And as luck would have it he didn't have a Steve Carlton who threw strikes and made it easy. It was anything but.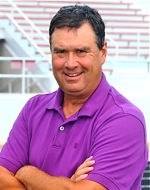 On the way back to the St. Pete McSherry said, "You did fine. They want you to call strikes and Lefty made it easy for you. Don't take it for granted, but I think you've got a shot at getting a job."
Later that week I was assigned to the Mets camp to work extended spring training games after the big club broke to go north. I lived with my Uncle Jeff in Clearwater while I waited to hear about something for the summer, and at the end of April I got a contract to work that summer in the Gulf Coast Rookie League, in Bradenton.
I went on to work seven seasons in the Gulf Coast, Florida State League, Southern League and American Association, and I never ran into Steve Carlton again. But if I ever do I'll thank him for simply throwing strikes that day in Clearwater when I really wanted a job in baseball…and had to make a good impression to get one.  "Lefty" made it easy.
I don't think he'd mind…or remember.