Bethel gets a 25-point performance from Caleb South to beat Miami East, stay unbeaten in the Cross County Conference.
Brandt – Heading into Friday's high school basketball game, two additional teams stood between conference-leading Bethel and contender Miami East in the Cross County Conference standings.
Still, Bethel coach Brett Kopp wasn't lulled into a false sense of security.
"Somebody asked me the other day about (Miami East) having more losses this year than they had last year," Kopp said. "Well, Allen Mack is still the coach. They have a 6-6 kid in the paint and they have shooters around him. We prepared like they were undefeated like they were last year."
Miami East flirted with the CCC upset into the second half before Bethel used a 9-2 run to lock up the 52-41 victory in front of a standing-room-only crowd at Bethel.
Bethel (12-2 overall, 9-0 CCC) remained alone atop the CCC standings behind Caleb South's game-high 25 points. Miami East (8-4, 4-3 CCC) received another big game from big man Logan West – he netted another double-double with 16 points and 12 rebounds – in the loss.
Miami East used a three-pointer by Austin Rutledge, his fourth of the first half, to take a 24-18 lead midway through the second quarter. That was the Vikings' largest lead of the game.
Bethel rallied in the third quarter behind six points from South and a put-back off an offensive rebound from Tyler Terry. South's score with 3:32 left in the third quarter started that 9-2 run that helped put the game out of reach for the Vikings.
The key stretch started the fourth quarter when South knocked down a pair of free throws (40-32), Ryan Rose scored and was fouled (43-32) and South scored again on a fast-break (45-32). The Vikings didn't get closer than seven points the rest of the way, that coming with 48-41 with 46 seconds left in the game.
South closed it out with four straight free throws. He was 13-of-14 from the free-throw line. He used a few drives down the lane to force contact and try to counter the Vikings' success with West inside.
"He's not tall, but he's big and physical," Kopp said of his 6-foot-1 guard. "He's a physical guard. It's like a football team running nothing but right at you. Eventually it's going to wear you down. He wears whose guarding him down where he can eventually get to the rim."
South was a perfect 8-for-8 from the free-throw line in the fourth quarter. He outscored the Vikings himself in the final quarter, scoring 10 of his 25 points to the Vikings' nine.
"In a game this low scoring, having that kind of threat from the field and the line … you have to hand it to him. He's a great player," Mack said.
Terry added eight points and Rose six points.
West, who averages 19 points and 12 rebounds. scored 12 of his 16 points in the first half to lead East. He also had 12 rebounds. Rutledge added 12 of his 14 points in the first half.
"Logan West is a big boy and he's very good at what he does," Kopp said. "To be honest, if you ask some of the fans here they're not so sure we played great defense. But to hold them to 41, I'm pleased with their effort. … When our kids lock down – they're athletic – we're hard to beat. But they have to have the mentality to lock down on defense."
The Vikings are 3-4 in their last seven games, but Mack was pleased with the effort Friday. Miami East looks to continue that tonight at Anna.
"It's a tough stretch in our schedule and it doesn't get any easier," Mack said. "We have to regroup and go right back at it. It was a great high school game played in front of a lot of people.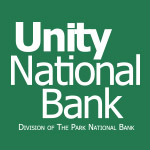 "I thought we had good inside-outside balance. We got Logan involved early, but they made a few corrections in their defense. They have a strong team and they played well. They deserved to win tonight."
Bethel had its eight-game winning streak snapped Monday at the Flyin' to The Hoop Invitational against Roger Bacon. The Bees started a new streak Friday.
"It's hard not to like (how we're playing) when you're 12-2," Kopp said. Our main goal is to win the league title. Every year that's how it is here. I'm as pleased as I can be with how hard they play."