In a "battle" of the league unbeatens Versailles withstood a brutal physical challenge from Ft. Recovery to maintain its claim of king of the MAC mountain.
Ft. Recovery – If you're old enough you might remember the popular old Frank Sinatra song, High Hopes…and the lyric, "Oops, there goes another rubber tree plant."
That was exactly the MAC basketball scenario Friday night in Ft. Recovery when the league's two unbeatens, Versailles (11-1) and Ft. Recovery (9-1) met to establish conference pecking order…and to settle some long-standing business between the two programs.
For you see, good as Versailles has been over the past decade, through four years of Kyle Ahrens and complement, Recovery had actually won nine of the last ten meetings between the two teams.
"Did you know that?" Celina writer Colin Foster asked prior to tip-off.  "It's true."
"Uh…no," I had to confess. "I just remember last year's game."
And last year's game had been a war, one of those affairs where both teams struggled to score and it went into overtime before Recovery ultimately won, 54-51, almost a year to the day. It was a brutal, physical game, with both teams drained by game's end.
A year later and in front of another packed house…an almost duplicate rematch, sans overtime.
Versailles won it this time, 55-48, but it was another display where Dr. Naismith (the inventor of basketball), had he been living and in attendance, might have picked up his coat and gone home.
Both teams struggled to shoot the ball in the first half; Versailles just 33%, and notably Justin Ahrens, the Ohio State commit, averaging nearly 25 points per game. Ahrens missed short, missed long, had a couple of 360s that simply wouldn't go down.  And worse, every time he went to the rim he got whacked by the inside physical presence of Recovery's Micaiah Cox and Caleb Martin.

For Recovery it was even worse. The Indians were 3 for 13 in the quarter, missed one good look after another – long, short, and no iron at all – and still managed to tie Versailles after eight minutes, 10-10.
The second quarter was a near repeat of the first, frustration beginning to surface as the tight rims in the Ft. Recovery field house simply refused to yield.
"We watched the JV game and noticed that there were a lot of long rebounds," said Versailles assistant Kevin Ahrens. "That's a sign that the rims weren't giving up much."
Heading the list of frustrated was Ahrens, who shot just 20% for the game (3 of 15) and left the floor at halftime with 5 points. He drew the obvious attention of a Recovery defense that was determined to stop him, but still, he had the presence of mind to find other, open teammates, including his twin brother, who collected 12 first half points from point blank range. Versailles went to the locker room with a 25-22 lead.  Ft. Recovery had hit just 8 of 29…27%!
For a team that would end the night shooting just 1 of 15 from three-point range, Versailles made an adjustment. They came out in the third quarter determined to win at the rim. They shot lay-ups! Miserable from distance in the first half, they shot 60% from the floor in the second half by simply taking it to the rim.

A.J. Ahrens would finish with 18 points; and Keaton McEldowney, the oft-overlooked component this season through 13 games, pitched in 16 with 7 of 13 from the field, and many of them in key spots.
Recovery answered on big shots from Payton Jutte, Jason Roessner and Martin, took the lead, then gave it up, and took it again. The game changed hands a total of ten times…before Alex Wendel, with Versailles trailing 40-38 midway through the fourth quarter, finally hit a three from the right wing that gave the Tigers a 41-40 lead.
And from that point they went on an 8-4 run that saw Recovery get as close as two points over final two minutes, but the Indians fell prey to some tight rimness of their own and simply couldn't break through.
To the casual onlooker, it at times resembled Australian Rules football. Rough…was an understatement as referee Ben Kremer's crew truly let the players determine the outcome of the game.
"It was fine," said A.J. Ahrens, who game-long battle in the paint with Micaiah Cox would have pleased Brent Niekamp and Adam Miller, the two schools' respective football coaches. Heck, even Al Hetrick would have smiled. It was, at times, "Wing T" basketball.
"He (Cox) is a good player. He crashes the boards and he's hard to box out. But I give credit to my other teammates because they made great passes and opened up the paint a lot. It helped me get wide open all night."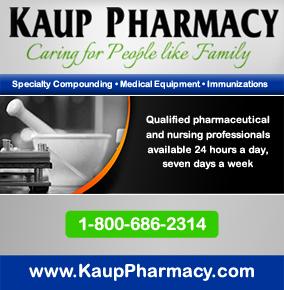 "It was the very definition of MAC basketball," echoed coach Travis Swank. "But I was happy about the way our kids responded. We've talked so much this year about being mentally and physically tough. It doesn't always look pretty, but when we needed a big stop or a big basket we showed our toughness tonight."
Recovery's Chris Guggenbiller could not disagree.
"MAC basketball is always physical," said the coach of the now 9-2 Indians. "And it was tonight and that's the kind of game that wears on guys physically and mentally. I think we had some mental breakdowns there towards the end of the game and that may have come from the physical nature of the game. Not coming back to the basketball, not rotating properly on defense, giving up some easy looks like they had in the second half.
"But I can't commend my guys enough for how hard they played. They've been playing that way now for eleven games and I know they're going to play that way for the rest of the season."
Behind the double-digit scoring of McEldowney and A.J. Ahrens, Versailles finished the game shooting 40% from the field, but more important…they hit 10 of 11 from the foul line, 91%.  Justin Ahrens never did find his stroke, finishing 3 for 15 from the floor and went home with 9 points.
Caleb Martin and Payton Jutte tallied 13 and 11 points, respectively, for Recovery, and the Indians improved only marginally in the second half, finishing with 31% for the game. They converted on 8 of 12 from the foul line for 67%.
As to Sinatra's interpretation of the old Sammy Cahn tune, both of these teams go forward now with a lot of meat left in their schedule.
For Versailles, Friday's win over the previously unbeaten Indians was indeed another rubber tree plant out of the way, and high hopes continue as they look forward to Lima Central Catholic Saturday night and then a steady diet of Russia, Minster, St. Henry, Coldwater, and Greenville between now and the middle of February.
Always the optimist, Guggenbiller and Recovery must face Marion Local, Parkway, Coldwater and Minster, besides a couple of challenging non-conference games, including Ft. Loramie.
"These are the games that are fun," added Kevin Ahrens. "These are the games that get you ready for the tournament."
As the lyrics to the song go: When troubles call, and your back's to the wall, there's a lot to be learned…that wall could fall!
In basketball terms: Consider the difference in the two halves of Friday's game. There's a lot to be learned when you can't shoot from the perimeter. The ball falls better…when you shoot lay-ups!