It was anticipated, it was talked about.  How would Versailles fend against the physical defense of Marion and their strong inside game, offensively?  Test passed.  They did just fine.
Versailles – To be sure, Versailles' Travis Swank and Marion Local's Kurt Goettemoeller welcomed the challenge.
Once-beaten Versailles (10-1), MAC leader, state-ranked in Division III basketball, their one loss coming at the hands of another perennial title contender (Dunbar), was hosting Marion Local Friday night.
Twice-beaten Marion (6-2), unranked in basketball, but winners of those nine state titles in football (and yes, they have a couple of big trophies for basketball, as well) was in its competitive element. The Flyers back down from no one, regardless of the sport, and always appreciate the challenge, the opportunity, to knock off a team like the Tigers.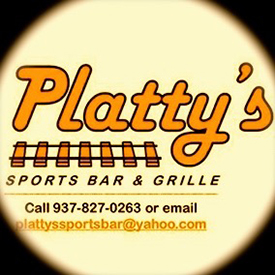 As it turned out the outcome was no surprise – Versailles pulled away in the last four minutes of the game to post a 56-41 win. But the manner in which the game played out provided plenty for the packed house that came to watch.
The anticipation, pre-game, was that Versailles might struggle to stop Marion's physical style of play, and forceful inside game with Tyler Mescher and sophomore Nathan Bruns, both of which scored in double figures in last Saturday's win over Anna.
They were half right. Versailles held its own, and Bruns got his customary 17.  But Bruns fouled out late in the game with just 4 points.
It was thought that if Marion could hold Versailles' Justin Ahrens under his 25-per-game average the Flyers would have a shot, their style and talent enough to go head-to-head with the other four players on the court.  Not so fast.
Marion did "hold" Ahrens to 20, but contributions from Austin Knapke (5 pts), Keaton McEldowney (8), Alex Wendel (6), Connor Custenborder (4), and Sam Barga (3) came at key points of the game, and with key impact.
It played according to script at the start. Marion held a 15-13 lead at the end of one, Mescher getting his points inside while surprising sophomore, Tyler Prenger, drained a pair of long three-pointers.
But Versailles played some defense of its own in the second, and held Marion to just three points while moving out to a 26-18 halftime lead. Justin Ahrens had just 9 points for the half.
They extended the lead in the third, to 11 at one point, Ahrens warming to the task with 7 points.
But Marion really doesn't back down, and made the expected comeback. While Bruns struggled, and Versailles was holding Tyler Mescher to just three second half field goals, Prenger continued his assault on the rim. The slim 6-footer suddenly ignited, hitting four three-pointers in the third quarter to spark the comeback.
The lead diminished…to nine, to seven, and carried into the fourth quarter. Then five…and at the six-minute mark of the fourth quarter the Flyers actually had it down to four, 41-37.
"I made the point clear to the kids throughout the week that we wouldn't come over here to play a good game and lose by four points," said Marion coach Kurt Goettemoeller afterwards. "We came here to win."
They just didn't quite get it done!
Versailles came back to score the next six points, extending the lead back to ten. And over the last 4:27 of the game the Tigers actually closed out Marion with a 13-2 run.
They were patient, sharing the ball, and the possession of the game came with five minutes remaining and Justin Ahrens on the bench. They held the ball for a full minute before hitting an easy back door lay-in that literally crushed any remaining hopes for Marion. And in that closing run A.J. Ahrens had 4 points, Connor Custenborder had 4 points, Austin Knapke had 3…and Justin Ahrens had 2. Significant contributions from the complementing cast to quell the threat and put the game away.
"We're getting better," said Goettemoeller, commenting on the game's finish. "But we still have a ways to go. Give all the credit to Versailles. They played great defensively.
"Tyler Prenger really stepped up big for us tonight, but he rimmed out a three-pointer that would have cut the lead to one. And then we come up empty on the next possession, they come back and run that minute-long possession and get a good look off the baseline. They haven't been in many close games and I thought if we could have gotten the lead down to one, or ahead, it might have been a different outcome."
Versailles coach Travis Swank had hoped for a better performance, against the task he knew was to come. But in retrospect, he couldn't have asked for more than to withstand the Flyers' challenge and sprint to the finish in the manner they did.
"I didn't think we played as well as we're capable of playing," he said. "But a lot of credit has to go to Marion because they're good defensively and they lead the MAC in average points allowed. They forced us out of our identity a little tonight, but we'll go back to the drawing board and see if we can't fix that."
In reality, it wasn't as physical as many had thought, and it was anything but one-sided.
"They might have been worried about our transition, and they might not have been as physical as they usually are," added Swank. "But you know, we have physical kids, too. I think our pressure with our guards helped us, and at the end we were able to spread them and show what we could do. We were able to take away some of their physicality that way.
"I was pleased with the way we finished because we've got more than just Justin. We've got guys that can do things with the ball in their hands. We showed that at the end by being patient, spreading them out, and we got some easy layups from moving the ball and screening hard. That's what you want to see from that motion."
Marion, now 6-3, will remain a tough out, in Goettemoeller's words, a work in progress. They're always going to be physical; and they're going to get better. Tyler Mescher delivered according to their blueprint Friday, while Nathan Bruns did not, but they did have the proverbial "player to be named later". Tyler Prenger finished with 20 points and six made 'threes'.
The Tigers, now 11-1, stay unbeaten in the league and will probably move up some in this week's rankings, a recognized threat met and countered. In fight terms, they took Marion's best punch…and proved they could punch back. Another strong test in a series that includes Tipp (on the road), Dunbar, and on the road against #1-ranked Ft. Loramie and Anna.
"We know we're going to get people's best shot," added Travis Swank. "But that's what I want. That means you're doing good things."
A lot of people were there to see it – just how well Versailles could counter a team like Marion. More than half went home satisfied.
The rest…had no argument!