Saturday night's Lehman-Houston match featured the Arnold brothers in different uniforms. While Houston's Cameron won the scoring duel, it was brother Dylan who made the key plays down the stretch and led his team to victory.
Sidney — Two teams that have struggled through the first half of the season met at Lehman High School Saturday.
The home-town Cavaliers entered the game at 2-6 after a Friday night league win at Waynesfield-Goshen, while Houston was 1-8 after losing to Jackson Center.
The game also featured a personal battle between brothers Cameron, a 6-0 senior for Houston, and Dylan, a 5-11 senior for Lehman.
Both the personal duel and the game were worth the price of a ticket.
Cameron scored a game high 25 points for the Wildcats, but Dylan scored 11 points in the fourth quarter to fuel a furious comeback for the Cavaliers, who emerged with a 53-51 win in non-league action at Schlater Gymnasium.
"I just told myself I had to play better," Dylan said with a big grin, noting he had just 7 points through three quarters. "I had to do it for my team. This is a really sweet win."
Cameron Arnold scored five points early in the fourth as the Wildcats opened the quarter with a 10-3 run to take a 47-36 lead. That turned out to be the last highlight for the 'Cats, who were outscored 17-4 down the stretch.
"That was exciting," exclaimed Lehman coach Tim Gleason after his team improved to 3-6. "It was a lot more physical than we wanted it to be, but our kids kept their poise. It's hard when you are getting beat up in there, but we kept our composure and made the plays down the stretch."
"I won't say anything bad about my kids," said first year Wildcats head coach Brad Francis. "They played their hearts out. I think you have to give Lehman a lot of credit. When they had to make plays down the stretch, they were able to do it."
A Jared Rourke basket capped an 11-0 run to tie the game with 1:54 left. Noah Shoemaker went coast to coast to give the Wildcats the lead again, only to have Dylan Arnold bury his third three of the fourth quarter to make it 50-49 Cavaliers.
Two free throws by Dylan Hensley gave the Wildcats the lead again, but Lehman countered with an old-fashioned three-point play by Kameron Lee. The 6-3 junior, who finished with 13 points, scored his only basket of the second half out of the paint with 42 seconds left. His subsequent free throw gave the Cavs their final margin of victory.
Houston had two final chances, but missed a pair of free throws with 5.7 seconds, and a long attempt at a game winning three from around mid-court bounced off the rim at the buzzer.
"Dylan really put us on his back in the fourth quarter," praised Gleason. "He really wanted to win this game. Houston is better than most people think. They played hard all night, and Cameron Arnold was terrific."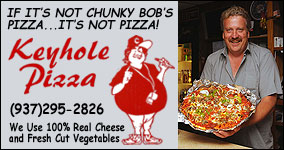 "I was really happy to see him play well," Dylan said of his brother. "I talked to him after he didn't finish off that dunk (Cameron settled for a lay-in over the front rim) and told him that was weak. But he played a great game and I am really proud of him."
Dylan Arnold lad the Cavaliers with 18 points, and Preston Rodgers added 10 to go along with Lee's 13. Howie Ludwig was the only other Wildcat in double figures with 13.
Lehman was 21 of 53 from the floor for 40%, 9 of 24 behind the arc for 38% and just 2 of 3 at the line for 67%. The Wildcats made 19 of 49 for 39%, 6 of 17 threes for 35%, and 6 of 11 at the line for 55%
Houston out-rebounded the Cavaliers 32-19, including 10-4 on the offensive glass, but had 16 turnovers, 10 in the second half, to 12 for the Cavaliers.
"Our rebounding tonight was a big plus," said Francis. "Our kids went after the ball like we have been coaching them to do. On the other hand, turnovers killed us in the second half, especially after we got the lead."
Francis said his young team can build on Saturday's game.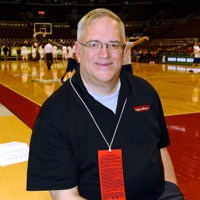 "These kids really care, you saw that tonight. When we practice, you couldn't tell if we were 1-8 or 8-1. They come to work every night. Every game we play is important to us. We didn't get the win tonight, but we did a lot of good things."
Gleason also sees better things ahead for his team.
"We only have two seniors, so getting a double-win weekend does a world of good for our confidence. Last night (a 65-45 win over Waynesfield-Goshen) we played a really good floor game. Good passing, shot selection, decision making, everything. Tonight was a lot sloppier, but that's because of Houston's defense. They came out and got after us. Any win is a good win, but to come back the way we did makes this one better, and will really help us in the future."