The true test of an NFL team is the ability to sustain and maintain a consistently successful performance, and to build on that success week after week. That's the way it is and will always be.  With the Bengals' win in Sunday's finale, we're in an all-too-familiar position.  Once again…we wait!
CINCINNATI — This is how it ends. On the first day of the New Year, the Bengals defeated the Baltimore Ravens, 27-10.
Nearly 55,000 came to Paul Brown Stadium on a foggy, damp Sunday afternoon to see a game that had no significant meaning to either team. That alone was ironic.
The Bengals' season was perhaps one of the most disappointing in all of the NFL and the Ravens blew their playoff shot last week in a gut-wrenching loss to Pittsburgh.
Here at home the Bengals pack it up, 6-9-1.
Yet, they go out on a solid note, a perfectly fitting finish for a team that so often teases and so seldom delivers..
Sunday afternoon they came out great guns. They scored on their first four possessions. They build a 20-3 lead by halftime on the strength of touchdowns by running back Rex Burkhead, tight end C.J. Uzomah on a pass from Andy Dalton and two field goals of 23 and 24 yards.
Dalton was a man on fire. He completed his first 10 passes and connected on 14-of-17 for 181 yards in the first half. With Jeremy Hill down with an injury, Burkhead was a dynamo, running through arm tackles pushing for extra yards.
Through three quarters the fourth-year back out of Nebraska was closing in on 100 yards rushing. He ended the day with 144 total yards: 119 rushing and 25 receiving and two touchdowns.
He accounted for 29 hard yards on the Bengals first scoring drive. He ran hard all day long. In the midst of another second half lull, Burkhead busted into the end zone in the fourth quarter to cap the Bengals scoring.
"We did some different things to mix it up, inside and outside," Burkhead said. "The offensive line did a great job and that helped a lot. I just tried to make the most of it."
Burkhead is a bundle of "want". He's a truck—four-wheel drive and four-barreled acceleration. In the past few weeks, he's more than earned a spot here or with another NFL team.
"Rex had a big game," Bengals coach Marvin Lewis said. "He ran the football downhill and he stayed with the plan. That's the big thing…Like a lot of these young guys, they got a chance and they picked up the slack."
On the Bengals second possession, rookie wide receiver Tyler Boyd accounted for 41 yards on successive plays: 15 yards on a reverse and 26 on a reception. Boyd and fellow rookie Cody Core combined for 121 yards receiving. Core's 22-yard catch set up the first of Randy Bullock's field goals.
And all this came against the NFL's fifth-ranked defense.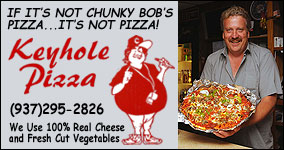 For their part, the Bengals defense was impressive. Holding any NFL team to one score is significant, even one that was gutted last week by a last-second loss that killed their playoff hopes.
But the promising aspect was that rookies came up big in spots: linebacker Nick Vigil and safety Clayton Fejedelem. Corner KeiVarae Russell, claimed on waivers from the Chiefs, had an interception.
It was fourth-year safety Shawn Williams who may have turned in the play of the game. In the second quarter, Williams was penalized for a late hit. But on first and goal, the ball on the two, and the Bengals up, 17-3, Joe Flacco tried to hit a receiver in the back of the end zone.
Williams jumped the route and intercepted the pass, maintaining the 14-point lead.
Of course, there were extending circumstances in this finale. The Ravens were clearly uninspired. They left their heart in Pittsburgh.
Beyond that, the Bengals did suffer a second half lull and significant enough to be bothersome. It was no great shakes.
But at this point that's immaterial. What's important now is what comes next.
Odds are, Marvin Lewis will be back next season and little, if anything, will change on his coaching staff.
But, we can hope that some of the new blood that emerged in the last few weeks of the season will lead to better things in 2017.
That may be the case. It may not.
"I was pleased with the way our guys came out and played today," Lewis said. "They had to bring their own energy and enthusiasm…Our execution was good in all three phases of the game. It was a good finish to '16 and a great start in '17.
"Now, we have to fix this," he added. "I told them (before the game) to enjoy one another. We know we are not going to be the same next year. Our bar is high. We're not there, but we will get there."
"It was good to get after Baltimore," Domata Peko said. "It wasn't the season we wanted. No way. But I feel like the defense picked it up down the stretch and that gives us something to build on for the future.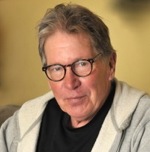 "(Today) we were still fighting for our coach and fighting for each other. That's a good thing."
It is a good thing.
But the true test of an NFL team is the ability to sustain and maintain a consistently successful performance, and to build on that success week after week. That's the way it is and will always be.
That's the best thing. That is what's been missing. Now, once again, we wait.