It came down to a fourth-and-four with a 1:25 left against the leagues best defense minus J.J. Watt. They got that and more, setting up a 43-yard field goal attempt by Randy Bullock.  He missed it, wide right!
CINCINNATI — His presence was unmistakable. He changed a room, a space, and he did it without any noticeable effort. He did it quietly with the dignity of a bygone era. Where others might flaunt lesser achievements, he seemed intent on disregarding his contributions to the profession he so dearly loved.
When Paul Brown was on the grounds, men stood straighter, worked harder and asked a little more of themselves. He was a football man of such stature, such success that a single glance or a solitary sentence moved those around him to search their limits, and quite often, find higher ground.
These days, watching the Bengals, it is hard not to think of Brown, the man who founded the team back in '68, not because I long for the good, old days, finally succumbing to the affliction of my generation: that nothing today is as good as it was back in the day, but because I remember how much difference one man—the right man—can make.
I thought of this again Christmas Eve as I watched the 5-8-1 Bengals take on the 8-6 Houston Texans.
This was my lump of coal, my bundle of switches.
As I watched, I thought of Brown and how badly his team needs a strong hand and a strong mind, someone with the guts to tear it up and the vision to rebuild it.
The product is stale and predictable. It needs new life.
They lost this game, 12-10. While the result was meaningless, the content was telling. In the first half, they punted six straight times. A 43-yard field goal gave them a 3-0 lead at half.
The Texans, needing a win to secure a playoff spot, tied the game with a field goal in the third quarter. To this point Dalton was being sacked like so much sugar and the Bengals awarded Houston five first downs on penalties.
Their bright spot came in the fourth quarter when Andy Dalton hit Brandon LaFell for 86 yards and a touchdown, giving the Bengals a 10-6 lead.
It was the Bengals longest scoring play from scrimmage this season and their first fourth-quarter touchdown since game eight, the tie against Washington in London.
The Texans stayed in Dalton's face on defense and picked up a 24-yard touchdown by Alf Blue. The extra point attempt was blocked and Houston took a 12-10 lead into the final minutes.
It came down to a fourth-and-four with a 1:25 left against the leagues best defense minus J.J. Watt. They got that and more, setting up a 43-yard field goal attempt by Randy Bullock—this in his fourth game with the Bengals and against a team that had cut him earlier in the season.
He missed it, wide right!
Again, they do not get over the hump. With one game to play, they are 5-9-1.
So, where is that strong hand that can lift this team?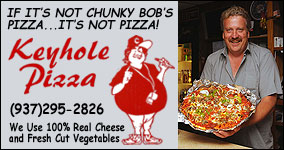 Marvin Lewis' time here is finished. He has done good work but his end is here.
Lewis pulled the weeds and took out the trash. He fixed things up, added a fresh coat of paint. He took the worst house on the street and made it marketable.
But for all the trying—five straight trips to the playoffs, seven overall—he can't make the sale. Seven times he has guided the Bengals to the playoffs and seven times they have lost first round.
This season they have failed to win games they should win, games within their grasp.
Except for those four-win seasons in 2008 and 2010, Lewis has generally had the team on the up-tick. But water seeks its own level and so do football coaches.
This season began with high hopes. The Bengals were riding a wave of solid improvement. They were 9-7 in 2011 and backed that with a 10-6 run. In 2013, they were 11-5 and followed that with a 10-5-1 season.
Last year, was their high point. They finished the regular season winning the division at 12-4 only to make fools of themselves in the playoff loss to Pittsburgh, giving the game away in fits of rage.
It was a display that would have not been tolerated during Paul Brown's time as coach or team president, and it may have marked Lewis' finish line.
Since then, the team has regressed.
Too often this team has seemed ill prepared and uninspired. They start strong only to fade as the game progresses. They beat struggling teams and lose to those with winning records. They are team with holes that aren't repaired, and a team prone to self-inflicted wounds.
They have sparred, but they have seldom fought.
Entering the Houston game, they were a team that consistently lost the second half. They ranked 27th in second half scoring; last in fourth quarter scoring. Nothing changed. Marvin Lewis left the field a picture of dejection, beaten if not bowed.
In short—and this may have been their greatest failure this season—they have not been able to adjust which falls squarely on the shoulders of the head coach and his staff.
No one said it better than Brandon LaFell after last week's elimination loss to Pittsburgh, when the Bengals gave up a 14-point lead and lost, 24-20.
"We came out flat in the second half," LaFell said. "That's a great football team. They play together all the time and no matter what…They just kept chipping away at us.
"We had the lead (at half) but they went in and made adjustments. That's what you do. You make adjustments. They came out and they just stopped us."
LaFell came to the Bengals from the Patriots. He knows all about making adjustments. They are not made here and if they are, they are not good enough or effective enough.
To a man, the Bengal players defend Lewis. They like him. They say "players play and coaches coach."
But maybe this friendly relationship that exists between Lewis and his players is not such a good thing. Maybe it doesn't generate the kind of effort needed to win.
Maybe this group needs an aloof disciplinarian, someone like Paul Brown with that flinty gaze; or Forrest Gregg whose bark was as bad as his bite; or Bill Walsh, whose intellect and eye for talent made him legend.
Lewis has had his shot. Fourteen years is time aplenty. Honor him for what he's done here. Make him assistant general manager, but move on and build on the foundation he's prepared.
Change is good. Change is the way of the world. It cannot be avoided, and those who try are left behind and often lost.
Life in the NFL is a slippery slope and right now the Bengals are on the slick side.