Piqua and Troy put on a three-point shooting clinic, but the Trojans pulled away late at the foul line to secure a much-needed victory.
Troy—It's hard to make a case for the fifth game of the season being a "must-win".
But when you are 1-3, and facing another 1-3 team that has struggled as much as you have, what does it say about you if you lose that game?
Piqua and Troy faced that exact situation heading into Friday night's pre-Christmas party at the Trojan Activity Center.
Piqua was 1-3 and averaging just 44 points a game after back to back lopsided losses to Sidney and Greenville.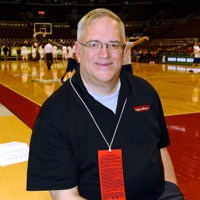 Troy was 1-3 and allowing 72 points a game after a lackluster 70-56 loss to Tippecanoe Tuesday night, the Red Devils first win of the season.
Both teams came out and played like their seasons were on the line.
Ryan McClurg scored a season high 33 points, and the Trojans used some deadly foul shooting in the fourth quarter to quell Piqua's comeback attempt and post an 82-74 victory. It's the highest scoring game in the series since 2000, and the Trojans have now won 23 of the last 31 meetings.
"It was better than Tuesday," Troy coach Paul Bremigan said with a grin after improving to 2-1 in the rivalry. "You know, we scored 46 points in the first half and were only up by 7. So it was a good news, bad news kind of thing. Both teams shot the ball well, and we played better defensively in the second half. We got some solid free throw shooting down the stretch, and contributions from a lot of guys. It was a good team win."
"It's Piqua-Troy," said the Indians Heath Butler. "When it's Piqua-Troy someone always steps up their game, and tonight it was McClurg. He had a great night. But even with that, if we pass and catch the basketball better we win this game. Just too many turnovers."
Both teams shot the ball well all night, right from the opening tip. Brenden kennel scored 7 points in the opening period to lead Troy to a 22-18 advantage.
The the game became the Ryan McClurg show.
The 6-1 senior, who entered the game as the Trojans leading scorer at 15 points a game, tallied that in the second period alone. He hit three three-pointers, each one longer than the one before it, to pace the Trojans to a 46-39 lead at the break.
Piqua has struggled offensively thus far this season, and did again in the third quarter. Two threes by McClurg gave the Trojans a 55-41 lead after a 9-2 run to open the half. The Trojans still led 63-51 after three.
Butler exhorted his team before sending them onto the floor to start the fourth quarter.
"You have to dig down and get some stops. We have been here before. Hey it's Piqua-Troy guys! Get some stops!"
The Indians did exactly that.
Behind that defense, eight points from Nate Monnin, and four three pointers, the Indians cut the Trojans lead to four at 70-66 with two minutes to play.
Troy, however, was up to the challenge.
McClurg made 6 of eight free throws down the stretch, and Kinnel was a perfect four for four from the stripe in the final eight minutes as Troy held on to improve to 2-3 on the season, and in the GWOC American North.
"Both teams are probably upset with their defense," acknowledged Bremigan. Ryan (McClurg) hit some bombs. They guarded him, and he just kept backing up and making shots. That gets to be frustrating for a defense. I'm real happy with the play we got off the bench. All the kids did a nice job tonight."
"Some people are going to start doubting this team," said Butler after the Indians fell to 1-4. "I'm not because I know how hard they work. We are almost there, and again, it comes down to a fundamental like passing and catching the basketball. Once we figure that out, we are going to be a pretty good team."
It's hard to lose a basketball game when you shoot as well as Piqua did. The Indians were 28-47 for 60%, including a remarkable 11 of 16 behind the arc for 69%. The Indians were just 7 of 13 from the line, however.
Troy did itself proud as well. The Trojans shot 52% from the floor, were 9 of 17 behind the arc for 53%, and 15 of 24 at the line for 63%.
The Indians out-rebounded the Trojans 25-21, but had 16 turnovers to just nine for Troy, a season low for a team that averaged 21 miscues through the first four games.
Zach Reichelberger joined McClurg in double figures with 15, Kennel added 11 and Keenan Kennel finished with 9. Piqua had four players in double figures, led by Ben Schmiesing's 20. Gage Smith hit 6 three-pointers and finished with 18, Monnin added 15, and Devon Brown contributed 12 off the bench.
Bremigan hopes the win is a sign of things to come.
"If we don't kill ourselves with turnovers, we can be a good offensive team. Sometimes, we have to coach with tape over our mouths, because at the tempo we want to play, you are going to have some turnovers. Now, 20 a game, no, that's way too many. But if you want to run, you can't correct every little thing or the kids will be afraid to run."
"We have the pieces to be a good team," Butler explained. "My job is to get those pieces to function properly and to get them in the right spots. The pieces' job is to continue to work like they are. We aren't going to hang our heads. We'll come in to practice on Monday and we'll get better. We practice well and we will work hard next week to win the holiday tournament (Dec. 29 and 30 at Garbry Gym.)"
Bremigan appreciates the importance of the Piqua rivalry.
"It's important to everybody," he said with a laugh. "I didn't realize the importance of it until I got here. When I was at Russia, our big rivals were Fort Loramie and Versailles. Now, about the first week of September, people start saying 'you better beat Piqua'. Both teams played really hard and it was a good, clean game, which is what you want from a rivalry."