They cannot control their own destiny as far as a Division title or the post-season is concerned.  But the Bengals have always controlled their own destiny to their most vital deficiency.  Why can't they play good football when it really counts?
Cincinnati – Perhaps it's purely delusional. But, for those still clinging to the notion that the Bengals will make it back to the playoffs, despite this disappointing season, there is one more thread to grab and hang onto.
On Sunday, the Bengals went to Cleveland and beat the Browns, 23-10, in a game that wasn't really much of a contest. The men in stripes are now 5-7-1 and winners in two straight for the first time this season.
As for the playoff situation, the Bengals are 2-2, both wins coming at the expense of the Browns, who run the increasing risk of becoming the third team in NFL history to go winless in a season. Should that come to pass, the Browns would join the August company of the '76 Tampa Bay Bucs and the '08 Detroit Lions.
If you are still counting, Cleveland is 0-13.
But back to that playoff picture for the Bengals. They play Pittsburgh at Paul Brown Stadium next week. The Steelers are 8-5 after Sunday's 27-20 win over Buffalo and 2-1 in the AFC North. If the Bengals lose that game, they're out.
If by some twist of fortune and fate the Bengals beat Pittsburgh next Sunday, they could maintain further hope. They have to win out and that means beating Baltimore in the season finale, at PBS.
The Ravens are 4-0 in the division and appear to be in the catbird seat. However, if they defeat New England Monday night, the Bengals are done.
All in all, we're talking about a very, very, long shot. We're talking about one of those You Tube swish shots off the Hoover Dam kind of things.
Nonetheless, the Bengals were quite stoked after their win over Cleveland. They were jocular. They seemed as pleased as Donald Trump on election night.
Coach Marvin Lewis was all smiles.
"If we can finish 4-2 in the division that would be something," he said. "Yeah, that would be something."
Given their circumstances, the Bengals' reaction Sunday didn't seem—well—appropriate or justified.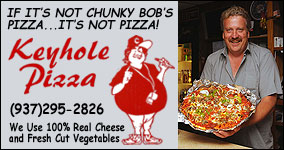 Here's what happened. The Bengals came out quick against an undermanned, young team that hasn't won a game since 2015 and popped them with a 39-yard Tyler Boyd reverse. That led to a 15-yard touchdown pass to Tyler Eifert and two minutes and 39 seconds into the game, Cincinnati had a 7-0 lead.
With just under 6:30 left in the first, the Bengals scored again. This time it was Jeremy Hill from short yardage. Mike Nugent missed the PAT, so it's 13-0 Bengals, and the Browns, well, there just kind of there.
"That's what you want to do to a young team," said Bengals veteran tackle Andrew Whitworth. "You want to get on them quick and not let them up…take the wind out of their sails. That's the key thing you want to do in a game like this."
Hue Jackson, the former Bengals assistant and first year Browns coach, has weathered this season-long storm about as well as a man could. He's done so with dignity and character and did so again on Sunday.
"I got to give their defense a lot of credit," Jackson said. "They made plays – all day. In the first half, they had us on our heels and we couldn't get anything going. We did a little better in the second half, but still…"
In the first half, the Browns didn't enter Cincinnati territory. They tried a flea-flicker from the one. It was thrown into double-coverage and picked-off by George Iloka.
By half, Eifert and Andy Dalton had connected for another TD, this one from five yards out, and it was done.
It was done largely because Cleveland's offensive line doesn't provide any semblance of protection and the quarterback—Robert Griffin III—was making his first start of the season, his first since 2014.
At his best, Griffin is more circus act than quarterback. In this circumstance, he was a crapshoot. His passes were wide, long, short, high, low and ill-conceived.
He completed 12 of 28 passes for 104 yards and was intercepted once.
When Griffin ran the ball, it was a jailbreak, though he did score Cleveland's lone touchdown on a goal line situation.
He ran for 31 yards on seven carries. He did not look like the answer to Cleveland's quarterback issues – by any stretch.
"Come on, guys," Jackson said, "that's Robert's third game out there in three years…To me, he showed he belonged out there."
In addition to RG III's TD, the Browns picked up a 30-yard field goal and, according to Lewis, "climbed back in the game a little bit."
Still, there was an awful lot of back-slappin', high-fivin' and fist-bumpin' going on, an inordinate amount for the occasion.
No one mentioned that the Browns, the team with the fewest sacks in the NFL got to Dalton four times. No one drew attention to another missed PAT by Mike Nugent (this one a product of a bad snap and hold) or a missed 36 yard field goal.
There wasn't much mention of Browns running back Isaiah Crowell running for 113 yards on 10 carries.
No one said, "Man if Jeremy Hill could run like this against everybody he would be headed to the Hall of Fame."
No one said, "Why don't we play good football when it really matters—when it really counts?"
There was Whitworth, the unquestionable team leader, suggesting that maybe—just maybe—the Bengals were too tight earlier in the season and are now more relaxed.
"In some ways it's less to talk about or think about," he said. "You just go out, try to execute and play well. We've done that the past two weeks in a row…
"Hopefully, we can do that (the last three games). Unfortunately, we don't control our own destiny. So, continue to do that to end our season in a great way either into the playoffs or building for next season."