A four-team playoff just doesn't give enough deserving teams a chance to play for the national title…or enough people like me to write about why eight "is" enough!

It's that time of year again when I'm reminded of those immortal words of old what's-his-name: "To err is human, to really screw things up takes a College Football Playoff committee." This commonplace wisdom is repeated nearly every year when some well-deserving program gets shut out of the national title hunt based on limited space available.
Case-in-point this season: We now are less than a week away from the NCAA most likely deciding which Power Five conference champion it will exclude from the playoff in exchange for Big Ten East Division runner-up No. 2 Ohio State. With undefeated Alabama sitting atop the polls, and the one-loss Buckeyes, Clemson, and Washington, right behind them, respectively, the College Football Playoff may actually refuse the winner of the Big Ten, Pac-12, or ACC a place in its final four slots.
It will be an especially bitter day in Madison or Happy Valley if the committee actually snubs a Top 10-ranked winner of the Big Ten Championship Game (either No. 6 Wisconsin or No. 8 Penn State) in order to take the Buckeyes, instead. In Ann Arbor, No. 5 Michigan will be especially salty knowing that they beat both of the Big Ten divisional champions, then fell to Ohio State in double overtime, but will still likely get overlooked based on the fact that they have two losses.
The simple fact of the matter is that the top four playoff teams currently are where they are based on the number of losses they have. Alabama is undefeated and the three teams directly behind all have one loss, which are records no other team in the country can boast, barring No. 14 Western Michigan (but more on that in a moment) who is also unblemished.
But even in the unlikely event of No. 3 Clemson losing in the ACC Championship to No. 18 Virginia Tech, or No. 4 Washington stumbling against No. 8 Colorado in the Pac-12 Championship, there are going to be more than three one-loss teams this year that will have a legitimate claim to be playing for a national title. If you're forming a pool of the best teams in the nation, how can you overlook any Power Five champion, or the team with the No. 1 ranked defense (Michigan), or the No.2 ranked team in the country (Ohio State)? You've got too small of a pool, that's how.
Which begs the question: Why didn't the NCAA go to an eight-team playoff when they eliminated the much-maligned Bowl Championship Series three years ago?
College football should be decided more like college basketball, where every big conference champion gets an automatic bid to the NCAA Tournament (and worthy teams get at-large invites), regardless of losses. A similar field of eight teams in college football would be more equitable and entertaining. This arrangement would placate all Power Five conference champions, for starters, and maybe even provide the chance of an upset along the way, which is good for the fans.
Which brings me to Western Michigan, which must feel like chopped liver because they don't play in a "strong enough" conference to warrant a CFP invitation. No matter that they beat two Big Ten teams this year (Northwestern and Illinois). No matter that they are soon to be winners of a very good conference — one of the MAC's worst teams this year (Central Michigan [6-6]) beat one of the Big 12's best teams (No. 10 Oklahoma State [9-2]). The Broncos can't even crack the Top 10.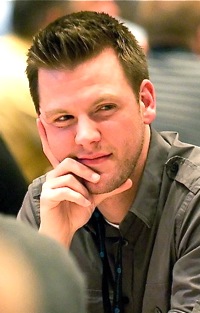 What's ironic is Western Michigan (barring a loss against unranked Ohio on Saturday), is projected to go to the Cotton Bowl, where they will likely play Wisconsin or Penn State. Let's assume that Ohio State gets into the playoff, and that Penn State loses to Wisconsin in the Big Ten Championship and subsequently to Western Michigan in the Cotton Bowl. That scenario is not entirely implausible. This would mean by CFP logic that the Broncos were good enough to play the Big Ten East Division champions in a major bowl, but weren't good enough to play the second-place team in the East Division in the playoff. Huh?
And since when did losing the Big Ten actually feel like a reward? I thought for years the aim of every team was to win homecoming, then the rivalry game, then the conference, then the national title? Now it seems like a late-season loss which spares you from having to replay a difficult opponent for the conference title (i.e. Wisconsin) is actually a good thing. Go figure.
An eight-team playoff just makes sense, especially to teams like Michigan, Wisconsin, Penn State, Colorado, and Virginia Tech, who may be set to lose out after deserving seasons. It makes sense to teams like Western Michigan (and previously Boise State and Northern Illinois),  who at least want a chance to take a shot at a heavyweight. In the end, the best team will still likely rise to the top, but they should have to go through the best of the rest to get there, and that field almost always includes more than four teams at the end of the regular season.