Bengals coach Marvin Lewis has had his run. He rescued this team from police blotters and show dogs on the sidelines, from the days when the Bengals players got more ink for illegal activity than they did on the sports wires.  But now…..!
CINCINNATI — In reality Sunday's meeting with the Baltimore Ravens was lost last week. That's when A.J. Green went down with a strained hamstring and Gio Bernard was felled by a season-ending knee injury.
In one game, the heart of a limited offense was out the window and what was left of a disappointing season was cast to the wind.
In preparation for Baltimore they said all the right things. But there was a sense the "Give" button had been hit.
Consequently, Sunday's 19-14-loss to the Ravens at M&T Bank Stadium was not surprising.
The manner in which it was lost was another matter, altogether.
Justin Tucker, the man with the golden toe, kicked four field goals. Better yet, he launched them, covering distances of 52, 57, 54 and 46 yards, and with room to spare on each and every one.
"He's the best in the NFL," said Ravens coach John Harbaugh. "Maybe the best in NFL history. Just ask him."
Beyond Turner's impressive feats, Baltimore forced four fumbles, two of them ending drives inside their own 20-yard line. Veteran Terrell Suggs proved to be Andy Dalton's personal nightmare. He ransacked his way through the Bengals line, sacking Dalton twice and forcing two fumbles.
On the Bengals last drive—trailing 19-12 and with a chance to at least tie the game—the Ravens front seven knocked down or deflected four of Dalton's last eight passes.
Tyler Eifert, the Bengals last best bet on offense, was only targeted twice in the first half and didn't catch a pass.
He did provide the Bengals only touchdown, a three-yard pass in the back of the end zone from Dalton on a nifty crossing route.
The remainder of the Bengals offense came on two field goals of 23- and 36-yards by Mike Nugent, who also missed another extra point. If you are counting—and you can bet they are in the front office—Nugent has missed three PAT's in the last two weeks and four of his last seven.
To cap it all, the Bengals final two points came on an intentional safety designed to run out the clock.
So, here they stand 3-7-1 and 1-2 in the AFC North. Those who still believe the Bengals have a shot at the playoffs probably believe that Elvis and Jimmy Hoffa share a cabin somewhere in Saskatchewan, and raise your hand if you don't believe it's time to tear this thing apart and start from scratch: new coach, new voice, new approach.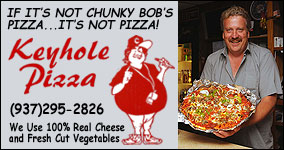 It has to be and, yes, it's an old tune, and, yes, it's easy to look at a losing record and scream for change. But losing records arise from different and divergent paths: those that result from deterioration, and those that come about because something new and fresh is afoot.
Bengals coach Marvin Lewis has had his run. He rescued this team from police blotters and show dogs on the sidelines, from the days when the Bengals players got more ink for illegal activity than they did on the sports wires.
He kept them together and pushed them ahead when their standout quarterback Carson Palmer quit the NFL rather than continue playing for the Bengals.
There is no doubt Lewis has done good work. But he's taken this team as far as he can under the circumstances. Thirteen years is long enough, maybe too long for some.
Lewis is the second longest tenured coach in the NFL behind New England's Bill Belichick, and comparing the two isn't even fair.
But apart from that, with what other team would Lewis' track record be tolerated? In, what other world—what sphere of business—would 13 years on the job without a hardly a sniff at the grand prize be tolerated?
The Bengals had won five straight games against Baltimore, and against better Raven teams than they faced Sunday, but that string came to an inglorious end and it told us some thing.
It told us what we knew already. The Bengals are on a steady decline. Mistakes continue and aren't corrected.
"Everybody had their turn making bad plays," Eifert said. "Everybody had a hand in the mistakes we made today…Last year, we found a way to win games. This year, that's not the case."
Of course, there will be those who will argue that with a healthy Green and Bernard the Bengals might have beaten the Ravens. But there comes a time when apologetics won't fly any longer.
With some teams in some cities, they get it done regardless of who's hurt and who isn't.
New England played the first four games of the season with out Tom Brady, who's pretty important to the Patriots offense. They won three of those four games.
In New England—like so many other places—they keep building and tweaking and adding.
Here, to borrow a phrase, they keep chopping wood. Trouble is the axe is dull.