The Bengals' business model is to never show a crack in the armor.  But when the armor is obviously disassembling wouldn't it be refreshing for someone to speak up…as if they cared?
CINCINNATI—This was Prime Time, the territory where the Bengals have stumbled around like a drunk in the dark, 11 wins and 23 losses—all time.
Prime Time, bright lights and big cities where street "cred" is earned, where those who can walk-the-walk do so, and come out the other side with stripes earned—real ones—not cosmetic trappings.
On Monday night, the Bengals traveled to New York to play the Giants and, nothing changed—not a single, solitary thing. Cincinnati lost 21-20.
They went into the fourth quarter leading 20-14 and couldn't close it out. They are now 3-5-1 and have yet to beat a team with a winning record, and to make matters worse this one had all the signs and signals of so many this season.
Once more, the offensive line was dreadful. The Giants just pinned their tails back and came after Andy Dalton like a pack of wild dogs. Cincinnati did not convert on third down through the first three quarters and ended the evening 2-for-11.
The defense allowed a team that rushed for 63 yards a game to stack up over 120.
There were gaps in coverage. There were missed tackles and, of course, penalties that extended New York drives and continue to demonstrate a lack of discipline and unfettered frustration.
Spirited play is one thing. Smart play is quite another and with this team the twain never meets.
New York limited A.J. Green (seven catches, 68 yards, one TD), left him limping and in the process exposed the Bengals offense for what it is, a modest gathering with lots of gizmo formations and one real threat. That's it.
This bunch will muddle its way through the remainder of this season, and as much as Coach Marvin Lewis—13 years on the job—says we need to fix this, we will fix this, time is flat running out.
There was one incredibly disturbing stretch that absolutely defined this game.
Early in the fourth the Giants were down 20-14 and faced a fourth and goal at the three. The world expected a field goal, or a pass to Odell Beckham, the Giants greatest offensive threat in redzone situations. (He was good for 10 catches, 97 yards and a touchdown.)
The Giants, however, go for it and Eli Manning hits Sterling Shepard who slips coverage. He was wide open, open like the Waffle House at 3 A.M. Bengal defenders were in the general vicinity but merely passing by.
Still, there was plenty of time, or so it seemed. The Bengals get the ball on the 38. On three successive plays, they get nothing except a delay of game penalty that puts them at 3rd and 15. They get an automatic first down on a holding call, but on the next play Dalton throws an interception. Landon Collins picks him off.
Even though Manning countered with an interception (safety George Iloka, the most overworked man on the field got him), the Bengals clearly had nothing left, or if they did it didn't look like it.
There was no drive, no spunk.
The Giants, meanwhile, were up in the bit. Their defense came after Dalton full bore. On three successive snaps he was smothered. It was an embarrassing display by the offensive line.
As time ticked off the clock, ESPN analyst Jon Gruden took a look at what he was seeing and said what we all know. "Cincinnati is one of the most disappointing teams in football."
Minutes later, Dalton and Lewis were in the locker room saying the same things they have said so often this season.
"At the end," Dalton said, "we didn't make enough plays to win."
Well, no you-know-what, kiddo.
And Lewis, he's ticking down his list of things his team did that you can't do and win, and he's saying they got to get better and they are giving other teams too many chances and on and on, ad infinitum, ad nauseum.
It's so old. It's all so very old.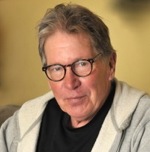 The Bengals business model is and has always been, never expose cracks in the armor no matter the circumstance. No one blows up. No one gets angry, ever—not openly and never publicly, and on the two occasions when it has happened (See Bruce Coslet and Sam Wyche) that person has been summarily dismissed.
Well, times change and landscapes alter. Wouldn't it be nice—downright refreshing—if somebody just went off, if a respected player like Green or Andrew Whitworth lost it and called out the whole crew?
How great would that be?
It might even make the rest of the season interesting, even entertaining.