The Flyers used two rushing touchdowns from multi-talented quarterback Duane Leugers and another standout performance by their defense to eliminate stubborn St Henry.
Sidney — Watching the D-VI, Region 24 semifinal between Marion Local and St Henry, one got the impression that the Flyers were imposing their considerable will on the Redskins.
The Flyers moved the ball up and down the field all night, while the Redskins struggled to find any consistency on offense. Yet early in the fourth quarter, the state's top-ranked D-VI team led only 7-0.
The Flyers finally pulled away with a pair of fourth quarter touchdowns and took home a 22-0 win, their ninth straight victory and their 6th shutout in the last 7 games. It also earned Tim Goodwin's team a 6th straight berth in the regional championship game, against Mechanicsburg next Friday at a site to be announced Sunday.
"That's exactly the kind of game we expected," Flyers head coach Tim Goodwin said. "They wanted to jam everything in there and it worked for more than three quarters. We had chances to make plays, but didn't make enough of them."
"Can't say enough about my seniors," Redskin fourth-year head coach Brad Luthman said outside the Redskins locker-room. "I have had them all four of my years here and they have had to suffer through every dumb move a young coach could make. Then in their fourth year, they showed us the way back to the playoffs and set the standard for the future."
Marion set the tone for the game on the opening drive, marching 56 yards in 10 plays to the Redskins 20. A fumble ended that drive, the Flyers only turnover of the night.
St Henry's first possession also set the tone for the Redskins night. Quarterback Daylon Lange, rolling to his right, found Collin Mescher for a 30-yard gain to midfield, but needed help getting off the field after the play. Lange, who was also injured three weeks ago in the Flyers 31-0 regular season win, did not return.
"You know, we couldn't draw-up anything new. We still had the game-plan that we had," said Luthman. "Nate Lefeld, who came in tonight, played the first two games of the season for us, and then we had to have a very tough conversation and put Daylon in there. Nate has been the consummate teammate, and was again tonight because I thought he made enough plays for us to win."
That 30-yard play, along with a 43-yard screen-pass in the third quarter, accounted for more than half of St Henry's 129 yards total offense. The Redskins had 10 full possessions on the night and punted 7 times while turning the ball over three times, all in the second half.
Marion finally got on the board in the opening minute of the second quarter. Senior quarterback Duane Leugers, who ran for 104 yards and threw for 138 more, had runs of 18 and 31 yards during a 9 play, 93-yard drive. Leugers scored from the two, his 17th TD of the season, to put the Flyers up 7-0 at the break.
"This feels great," Leugers said. "St Henry is a great team, and it's always hard to beat a team twice. Just have to make plays when they are there. We tried to throw the ball but St Henry was blitzing a lot and bringing a lot of pressure. We took what they gave us."
It appeared as though the Flyers were going to salt the game away in the third period. Jack Homan picked off a pass, his first of two on the night, and returned the ball to the Redskins 25. But the Flyers had a penalty at the goal line, a touchdown run was called back by another flag, and a 24-yard field goal try went wide left.
More frustration on the Flyers next possession. Starting at their own 48, they marched to the Redskin 6 in ten plays. This time, Goodwin passed on a field goal on fourth and four, and Homan was stopped two-yards shy of a first down.
"We struggled in the red zone," Goodwin said with a shake of his head. "We had a couple of penalties, we had first and goal from the one and had a penalty before we even snapped the ball. We scored and that got called back, and then we missed a field goal. We have got to do better than that in the red-zone."
"Our defense kept us in the game all night," acknowledged Luthman. "Honestly, I learned from coach Goodwin and the Marion guys when you have some issues with an offense, just get more and more aggressive and see what happens. That's what we did and our guys played their tails off."
The Flyers finally broke loose in the fourth. Leugers ran 36 yards to the Henry 6, and scored on the next play, and after a penalty, Homan converted the two-point conversion for a 15-0 lead. Sophomore Matt Rethman capped the scoring with a 23-yard run with 3:09 to play.
"Our kids didn't get frustrated, they just kept playing," said the Flyers coach. "That's just the kind of kids we have. But so did St Henry. It was just a hard-fought game. They made us earn everything that we got."
Goodwin said playing a team for the second time in four weeks presented some challenges.
"They did some things they didn't do before, but so did we. They had a good plan, and it wouldn't have been such a good plan if we would have made a couple plays. They would have had to change what they were doing. We just never made them get away from blitzing and playing man the whole night."
Statistically, Leugers was the MVP, with `104 yards rushing on 9 carries and 12 of 22 through the air for 138 yards. Homan banged his head against a very-unforgiving Redskin defense 17 times for 103 yards, and Nate Moeller added 11 carries for 44 yards.
"I just want to do what I can and lead by example," Leugers said. "If I do my best and everyone else does the same, we will get the outcome we want. Our defense has been lights out the last 9 weeks, and our offense feeds off of their success."
Once Lange went down, the Redskins managed just 39 yards on the ground in 19 tries and threw for 90 yards on 7 of 17 with two interceptions.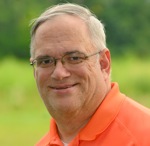 Now the Flyers prepare for a rematch with unbeaten Mechanicsburg, which drubbed Delphos Jefferson 56-20. Marion won a week 13 battle last season 9-7.
"That was a very hard-fought-game," said Goodwin. "We know they are an excellent football team and it will be a game that will come down to one or two plays. We are going to have to capitalize when we get chances, because we are going to have to score points. We are alive for another week. We have got things to work on, but now we have time to work on them and get ready for next week."