Bryce Schmiesing was officially in playoff mode and the Minster Wildcats looked reminiscent of another over-achieving team from a couple years back with Saturday's win over Lehman.
Minster – No one, absolutely no one, is more appreciative of Minster running back Bryce Schmiesing than his teammates.
His 23 carries, 201 yards, and two touchdowns led Minster (7-4) past Lehman Catholic Saturday night in the opening round of the Division VII playoffs, and afterwords fellow senior Jonathan Niemeyer added…that it was no surprise.
"Bryce is just a great player," said Niemeyer. "He's a great runner, he's a great receiver, he contributes so much to this team. If it wasn't for him we wouldn't have gotten off to the start we did tonight. He was the difference."
That start amounted to Schmiesing scoring from 23 yards out on the Wildcats' first possession with less than two minutes off the clock…a drive that saw Geron Stokes' offense feature the senior running back left, right, and right up the middle. Bam…and welcome to the playoffs!
Nine minutes later Isaac Schmiesing, his younger brother, hauled in a 65-yard touchdown pass from Jared Huelsman to make the score 13-0.  And in tennis terms it was figuratively…game, set, and match.
Lehman came out flat, inexplicably, with so much on the line. They didn't tackle well and Schmiesing made them pay, dragging would-be's along with him for much of Minster's 173 first half rushing yards.

However, the Cavs did regroup a bit, found some ice in their veins, and came back to score on an Owen Smith 2-yard run at 10:27 of the second quarter. But from that point on, it was a matter of how do you stop an offense that while different, was playing in a manner very reminiscent of the one that swept through the region and on to state to take the 2014 Division VI title.
True, there is no Josh Nixon and Eli Wolf on the 2016 Wildcats, but Jared Huelsman and Schmiesing (both MAC 1st team all-league performers), with some complementing parts, seem to be poised to do just fine.
Schmiesing immediately went back to work on Minster's first possession after halftime, scoring on an 18 yard run to increase their lead to 20-7.
Minutes later, Jared Huelsman added to the margin on a 2-yard plunge into the end zone. That concluded the "varsity" part of the scoring, however Anthony Boehnlein added the final touchdown of the night in the fourth quarter on a seven-yard pass from Huelsman, his second TD toss of the night.
Lehman put one more score on the board in the fourth, a 47-yard bolt through the middle of the Wildcat secondary by senior Jake Earhart, who finished his admirable career with the Cavaliers on a positive note.
In total…404 yards of total offense by a group that prior to the season had Geron Stokes scratching his head, wondering how it would all come together…if it did come together!
Balance was a question back in August. And Saturday that, too, seemed to have worked itself out. Minster ran for 280 yards, passed for 124, but threw when it wanted to…not when the situation demanded. Bryce Schmiesing saw to that.
"Gotta' give credit to our offensive line," he added afterwards. "They did a great job of blocking their defensive (line) scheme. It was physical, but you expect it to be physical when you go to the playoffs. The emotions are high right now and you just want to do your best. 201 yards is a good night, but it's a credit to those guys on the line. They do what they need to do and I just run through the holes."
Without question, he's one of the most impactful backs in the MAC, one of three distinguished by this week's announcement of all-league honors, joining Will Homan of Ft. Recovery and Aaron Reindel of Delphos St. John.
"He's a 'dog'," says Geron Stokes, in reference to the protector of his team's emotional and competitive image on the field. "He's worked to earn that right. He's our leader. He's our most athletic, most skilled, and most physical. He pours his heart and soul into keeping his team together, so it's a nice time of the year for him to be playing well.

"I thought we played hard tonight. I credit the seniors for having us ready to come out and get off to the quick start. It was a very physical game and our defense really stepped up to hold them to under 200 yards of 'varsity offense'. That was big for us."
For Lehman's part they finished the season on a down note, yet with a 7-4 record, and the frustration of a game that got sloppy at the hands of the officials. It as much as resembled a wrestling match at times – a lot of grabbing and holding on both sides – and nothing called.
Yet, no one could have, or would have, argued that Minster didn't play better, or was the better team, starting with Schmiesing's assertion that his offensive line won the battle in the trenches.
"Those guys are awesome," Stokes said of his troops, tackle to tackle. "They've grown so much. They come in every morning and watch tape, they review everything they do and they're smart. They care a lot about the program, our team, and they've come together to move people up there. They may not dominate, but they put a hat on a hat, they work and fight and we'll take that every single night."
And more, this is a team that's come together, like in 2014, at the right time, the down times and educating moments behind them with the three-game losing streak to Marion, Ft. Recovery, and St. Henry early in the year. They've won five straight now and move on to face Upper Scioto Valley in next week's second round, site to be announced.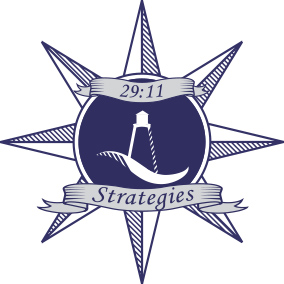 "We don't know a thing about them," said Stokes of Upper Scioto. "I'm not sure I even know where it is."
But it doesn't matter, as he said in his post-game speech to his team. Lehman is behind them, the outcome and Bryce Schmiesing's 201 yards being yesterday's news. Tomorrow and the next game is all that's important, as it was with Nixon, Wolf, and others back then.
As the clock wound down to 0:00 Saturday Stokes turned to his sideline, coaches and kids, and with a clenched fist, yelled "Bam"… a tribute to what's possible when you sacrifice hard work, time, commitment, and the belief that you're tough enough to do a job. And, tough enough to take down a highly respected team (Lehman) for the second time this season.
And no argument. On a night when they honored the 10th state title earned by the Minster girls cross country team won earlier in the day, 33-15 was highly suggestive of more good things to come.
Stand by.