They won Sunday, but the Bengals three wins now have come against teams with an aggregate record of 6-17. It's fair to say…this game was no measuring stick of who the Bengals truly are.
CINCINNATI — It's hard to watch the Browns these days. They are young, extremely inexperienced and so short on savvy. They break down on offense. They break down on defense.
The best that can be said of them, and it's said often, "They play hard."
They played hard Sunday and managed to make the Cincinnati Bengals look a lot better than they truly are.
Final score in the so-called "Battle of Ohio (it's more like a "Skirmish") Bengals 31, Browns 17.
For the first time this season, the Bengals managed to score more than 23 points. It was their most lop-sided win since last December when they beat—who else—the Browns, 37-3.
The most telling numbers from this one-sided affair are these. The Browns are 0-7. The Bengals are 3-4.
Hue Jackson and the Browns checked their wounds, said little other than to praise their opponent, and headed back to Cleveland. The Bengals—as expected—suggested this could be the start of something good.
After losses to quality teams like Pittsburgh, Denver Dallas and New England, winless Cleveland was just what the doctor ordered.
The Bengals racked up nearly 560 total yards. They ran the ball for 271 yards. Andy Dalton threw for over 300. Late in the game—and due largely to breakaway plays—they were averaging 9.5 yards per pop.
A.J. Green looked like he was born on Olympus. He was good for eight catches and 169 yards, turning in one circus catch after another, including a one-handed Hail Mary, juggle job that was pure magic.
Jeremy Hill, who left the game with what appeared to be a shoulder injury, was good for 168 yards. For the first time this season, he looked like a running back.
Afterward and led by Coach Marvin Lewis, they said all the right things.
"Obviously," Lewis said, "we hit the explosive plays. All that was good, but this was just one game. We got nine more to play and that starts (next week) with Washington (in London)…This is still a work in progress. We've got to keep getting better."
Green said it was "a game we needed."
Dalton, who wouldn't say dirt if he had a mouthful, offered his usual.
"We played pretty well today," he said. "I got to sit back there and watch everything open up and guys make plays. It was pretty nice."
But before the stadium cleared, there were those who placed far too much stock in this win and the big-hit plays it contained:
44 yard touchdown pass to Brandon LaFell
48 yard scoring pass to Green
74 yard touchdown run by Hill
This marked the turnaround.
This is who the Bengals truly are.
No more up and down, back and forth.
Who Dey?
Well, let's see. The Bengals three wins have come against teams with an aggregate record of 6-17. Their four losses have come to teams who stand 18-6. Some would argue that the good thing about Sunday's game was that the Bengals beat a team they should beat. Others, and rightfully so, would hasten to say this game was no measuring stick of who the Bengals truly are.
To his credit, Lewis came very close to saying that following Sunday's game. Time after time, he was baited to say something about the significance of this game.
He didn't bite. He could teach Donald Trump something about avoiding the lure.
Instead, Lewis cut to the bone of this game. In one exchange, a reporter gushed about all the "big chunk" plays the Bengals had during the game.
Lewis listened, then chuckled.
"Well," he said, smiling, "we still have to find a way to get these quarterbacks on the ground."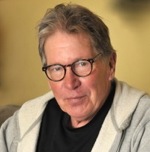 For all the wind that filled the Bengals' sail this Sunday, there was another inescapable fact. Another rookie quarterback did a lot of damage.
This was not Denver rookie Trevor Siemian putting up 312 yards and four touchdowns as he did against the Bengals in Week Three, but it was significant.
Kevin Hogan, an undrafted rookie out of Stanford, came off the bench when Cody Kessler was dinged and left his mark.
Hogan ran for 104 yards, including a 28-yard touchdown. He hit on 12 of 24 passes. He's the sixth guy to play quarterback for the Browns this season.
With apologies to Larry David, that alone is enough to curb your enthusiasm.