It was orange and black versus orange and black, two of the kingpins of the MAC playing for league and bragging rights.  Our photo essay of a thrilling Versailles win Tuesday, three games to one.
Versailles – It's always fun when two really good teams square off, for league rights, for bragging rights, and well…just for fun.
Senior night in Versailles pitted Verailles (16-4) against Coldwater (15-3) and the competition turned out to be breathtaking.  That is, some of the rallies went so long, were so physically exhausting, that both teams had a tough time getting their breath.
After dropping the first game to Coldwater 30-28, Versailles came right back on the strength of a fabulous night by junior Danielle Winner  and Liz Ording (25 kills) to win in three straight, 25-19, 25-22, and 25-21.
For your viewing pleasure, photos of the action are provided by Press Pros photographer, Julie McMaken Wright: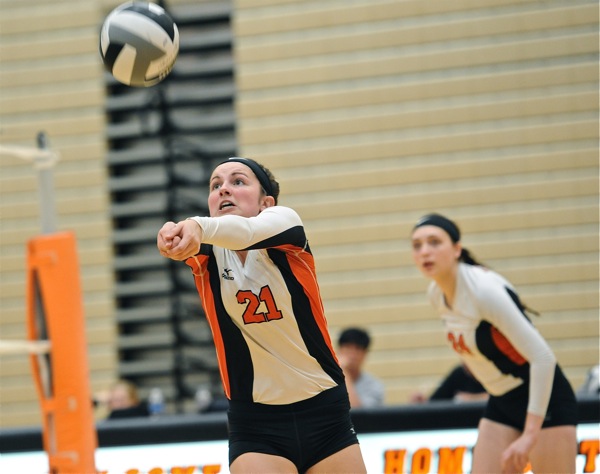 Senior Baily Huffman (above) was intent with her concentration on this return of serve.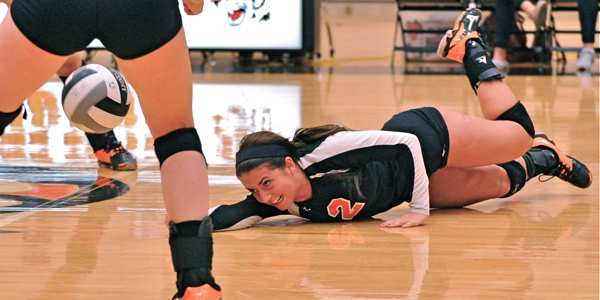 Coldwater's Katie McKibben was just this much short of making the dig in the first game.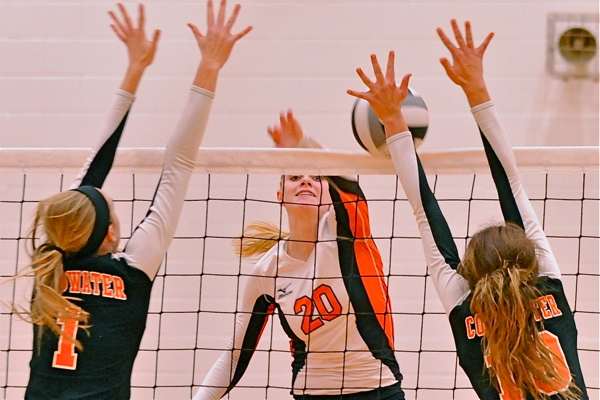 Action at the net…Elizabeth Ording (#20) slams one home against a pair of Coldwater defenders.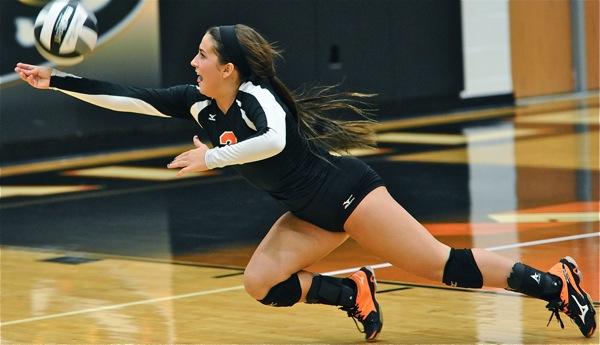 Katie McKibben went out of the court in attempt for this save in game two.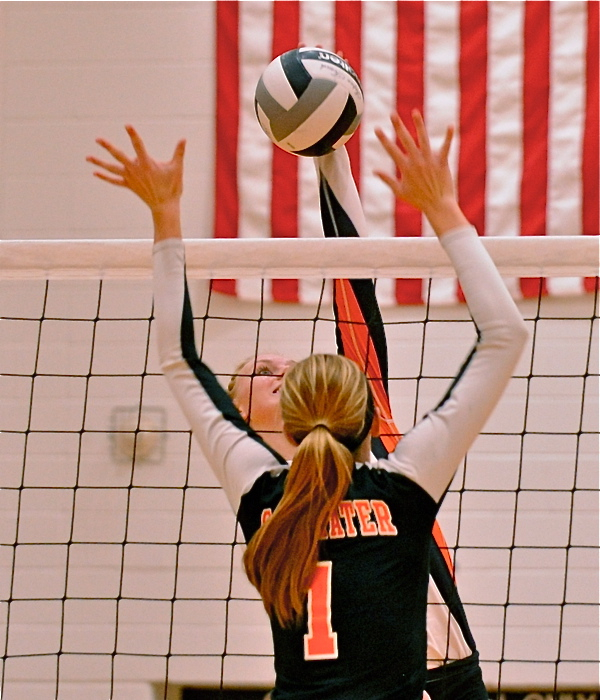 One on one…the action was intense as the Tigers claimed the win over rival Coldwater.