Bryce Schmiesing ran wild, and Minster did it's best to lay to rest any concerns about being taken lightly for the rest of the season with a stunning win over Lehman.
Minster – Call it what you will, but Minster's outstanding young coach Geron Stokes is either the prince of pessimism…or the biggest con artist in high school football.
That is, if he tells you he's not very good (or his team)…weigh both options.
"What, you couldn't find a better game to see than ours?" Stokes deadpanned when I met him prior to Friday's game at Memorial Stadium with the highly touted Lehman Cavaliers.
"I don't know how we're gonna' play against those guys (Lehman)," he added. "Man, they're good."
Within minutes I knew I had been conned!
After stopping Lehman three-and-out on the game's opening possession, Stokes put his running game to work in the person of senior Bryce Schmiesing and quarterback Jared Huelsman. And within 7 minutes and 10 seconds the Wildcats had put 24 points on the board to lead Lehman 24-0.
Schmiesing scoring on a 10 yard run.
Huelsman scoring on a 1 yard run.
A 40-yard pass to Schmiesing for the third score.
And after an interception by Minster safety Carter Hogenkamp, Schmiesing scored again with 3 seconds remaining in the quarter…from 42 yards out.
Wham-bam…and thanks for coming!
To say they came out like a house afire only disrespects the burning house – Schmiesing and the Minster offense was that hot. And by 6:39 of the second quarter they had scored again…on a 20-yard screen pass from Huelsman to slot receiver Jon Niemeyer to make the score 31-0.
The only negative to this outburst was the struggle of sophomore kicker Broc Miller, who missed four of five extra point attempts. Finally, he connected after Niemeyer's score to a rousing cheer from a supportive, and boisterous home crowd.
In tennis the US Open is being played this week, and there was some thought to the term "game, set, and match" at about that time, as pertaining to the Lehman Cavaliers.
But undaunted, sophomore quarterback Elliot Gilardi came right back with a 16 yard strike to wideout Cam Lee to cut the margin to 31-7.
Three minutes later Gilardi hooked up with Dylan Arnold for 20 yards and another touchdown to trim the deficit to a more respectable 31-14 at the half.
For his part, Bryce Schmiesing was racking up so many yards that the press box was scrambling to check the all-time individual game rushing record for Minster. It turns out that Ty Parks holds it…302 yards…and it was set back in 2003. By halftime Schmiesing was drawing a bead on it…with 212 yards on 10 carries.
Minster came right back smoking to start the third quarter – Huelsman throwing his second touchdown of the night to junior Isaac Schmiesing (38-14).
A minute into the fourth Huelsman ran five yards for his second touchdown of the night…44-14, and a running clock for the presumed final ten minutes of the game.
But presume nothing with Gilardi, who at 5'10" and a 150 pounds is going to be a name to remember in area football for the next three seasons. "Something special", in the words of his coach, Dick Roll.
Gilardi attacked the Minster secondary, and finally connected with tight end Michael Bunker for four minutes remaining to make the margin 44-21. For the night, the Cavs' signal caller would finish 18 of 29 for a modest 216 yards and three touchdowns. But he also had three interceptions. A little bit of everything for the competitive soph.
To touch on Stokes' propensity for playing possum, while it is a young Minster team with less than ten seniors…it's a team that plays with the same hell-for-leather passion that its coach displayed as a high school quarterback at Urbana, and later for Wittenberg and Urbana University.
"The real story of this football team is how he gets them fired up to play as hard as they do, and the way he does it," said one bystander Friday. The pessimism bit is just his "schtick" for challenging his players to perform at a higher level each day – a little well-placed guilt, perhaps.
But if there's any truth at all to the football axiom that the greatest improvement comes between games one and two of the season…well then, Stokes' playing possum may well have been revealed.
"We knew that everyone would think of us as an underdog this year," said junior Jared Huelsman afterwards. "We've used that as motivation. It's made us work harder. Our effort level tonight was great and you can't ask for more than we got up front from our offensive line tonight."
For the record, Bryce Schmiesing didn't get to Ty Parks' rushing mark. He came 34 yards short, finishing with 268 yards, on just 18 carries. It didn't matter. Likewise, all he could talk about was the performance and improvement of his offensive line.
"I got off to a great start and when you do that you want the football," he said. "I knew I was doing good, but all I could say when I came back to the huddle was 'Nice block'. Those guys (#53 Isaac Dorsten, 6'3", 230 lbs., #56 Luke Puthoff, 6'5", 330 lbs., et. al.) were opening some gaping holes, the biggest holes I've seen all year."
Huelsman took advantage himself, running for 81 yards on 18 carries and two touchdowns.
The 'Prince of Pessimism" could not disagree.
"Those guys have done a nice job about being intentional with getting better every day," said Stokes. "They come in the morning and every day they have a goal about fixing something. They've just given a lot of effort about getting better, and that's exactly what you want."
Nor could he find anything wrong with the performance of Bryce Schmiesing on his best night as a high school running back (18 for 268 and three touchdowns).
"We feel good about our backs," said Stokes. "As far as Bryce, we challenged him this week because we didn't think he ran particularly well last week (against Loramie). Tonight he had a little bit of edge to him, but credit to our offensive line. It was easy to run through the holes that they were creating."
In total, Minster ran up a whopping 585 yards total offense…347 rushing and 138 through the air. Lehman finished with three hundred less – 285 on 69 yards rushing and Gilardi's 216 passing yards.
For the fact that the entire area took notice of how the Cavaliers played defending state champ Ft. Recovery last week, Dick Roll was understandably disappointed in their collapse against an opponent this week that many favored them to beat. What happened to that Cavalier team in the span of just seven days?
"I don't know," he said quietly, staring off into space as he searched for an answer to the obvious question. "I don't have any words for it. We tried to guard against this (a letdown), and I told them all week that you make the biggest improvement between week one and two. I really believe that. And obviously we didn't improve and they did. They (Minster) played like a topnotch football team tonight. That's a credit to their coaching and preparation.
"We got exposed in some of our weaknesses tonight. We didn't make plays. We weren't aggressive. Maybe some of that's my fault with our preparation. We'll see. We'll evaluate this week. But we weren't the same team."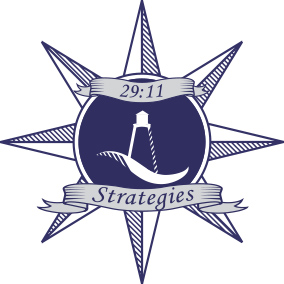 Further proof that Geron Stokes can be a convincing con was the upbeat manner in which he addressed his team afterwards. It was about that same message of improvement between weeks one and two. It was about the need for personal discipline in order to improve, and respect for the process with how that discipline comes. Bottom line: He expects to get better; and he expects his players to expect the same.
And to a man they had no farther to look for the shining example than the guy who improved the most from last week's game against Loramie to Friday's impressive performance against a favored opponent.
Nobody improved more…than Bryce Schmiesing!