Meyer makes surprising comment about supporting Bearcats' bid to move up … Cincinnati would be opened up to Big 12 schools if conference dips into Ohio … Buckeyes best-served by keeping their big-time football monopoly.
Urban Meyer has struck me as being a straight shooter with the media in his five years as Ohio State's coach, giving such brutally honest assessments of players and position groups that his comments sometimes make you wince while imagining the emotional welts they might leave on his targets.
Who could forget the "clown show" description of the passing game in the early days of his tenure?
But I wonder if Meyer was being completely forthcoming when asked Sunday how he felt about Cincinnati potentially joining the Big 12. Given a dose of Sodium Pentothal, would he really think it was such a great idea?
Meyer admitted he has soft spot for the school, having played one season of football for the Bearcats and earning his degree there.
But he has to know the challenge he'd be facing if UC was plucked by the Big 12 and given instant status as a power-conference school. Knowing Ohio State has enjoyed a century-long monopoly in the state when it comes to big-time college football, does he actually want to see that threatened?
It's safe to say the Buckeyes have never lost a recruit from Cincinnati to UC in our lifetimes. Just since Meyer has been coach, their haul has included a half-dozen four- or five-star prospects — defensive tackle Jerron Cage (Winton Woods), cornerback Amir Riep (Colerain), tight end Jake Hausmann (Moeller), linebacker Justin Hilliard (St. Xavier), defensive end Sam Hubbard (Moeller) and defensive tackle Adolphus Washington (Taft) — and the No. 1 punter in the country in Drue Chrisman (LaSalle).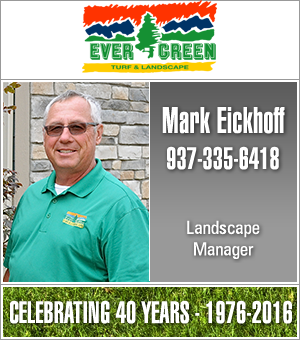 But while it may take some time before high-caliber recruits could be persuaded to stay home and play for the Bearcats, Big 12 powers like Texas and Oklahoma would make immediate inroads and plant a flag in a fertile recruiting ground.
My take is that Meyer was put on the spot and had to back UC or risk undoing the hard work he and his staff have done in building support in that region.
"I think they should be in the Big 12," Meyer said. "I'm saying that without making all the research necessary to really make that comment. That's more of as a fan. And my sister is a provost there, so I know that school very well. I couldn't be happier for that city and for that school if they do get in the Big 12."
Meyer's endorsement, of course, will mean nothing to the conference bigwigs as they sift through the candidates. And let's face it, none of the programs being vetted has jump-off-the-page credentials.
If there were an attractive option for the Big 12, that school would already have been included.
Cincinnati has as good an argument as any with the $86 million it just spent in facility upgrades, a large TV market (37th nationally) and its potential as a bridge school to West Virginia on the eastern edge of the conference.
The product on the field has improved in the last 10 years, too. Don't forget, the Bearcats would have played for the 2009 BCS championship if Texas hadn't kicked a game-winning field goal with one second left against Nebraska to claim the Big 12 crown and advance to the title game.
But personally, if expansion is a must, I'd pick BYU and Boise State. Both have demonstrated football prowess and have sizable fan bases, although they're not without their issues.
Boise State would have to lose that garish blue field (guessing that wouldn't be a problem), and BYU as a Mormon school has been accused by the LBGT community of discrimination, which is nonsense.
If a school founded at least in part on Biblical principles can't make a stand against homosexual behavior — providing they view heterosexual activity outside of marriage as sin, too — then something's wrong.
I wonder if the folks protesting against BYU would have an easier time if the school was promoting Hogwarts-style witchcraft to its students instead.
But while UC and their competitors are screaming like a "Price is Right" contestant hoping for a spin at the wheel, my advice to the Big 12 is to stay put. The short-term bounce in TV payouts from ESPN and Fox, while substantial, isn't worth the hit the league will take in perception by watering down its product.
Of course, keeping the status quo would suit the inhabitants of Buckeye Land just fine. And behind closed doors, that decision probably would be agreeable even to one of UC's most famous alums.