It's been ten years since the Piqua Indians won the GWOC's first state championship. Now, in Bill Nees' 24th year as head coach, the Indians appear loaded to make another run at the playoffs.
Piqua – Last season, the Piqua Indians made the playoffs for the first time since 2007.
While they bowed out quickly with a first round loss to Tippecanoe, the Indians appear loaded and capable of a lot more in 2016.
"We got that out of the way last year," veteran Piqua coach Bill Nees said. "It's like going to Disneyland. OK, we have been there now, lets' do a better job of deciding what rides to get on. Now that we have been to the playoffs, let's do a better job once we get there."
"There is nothing worse than working your butt off all year and missing the playoffs by half a point. We have been ninth in the playoffs rankings 6 times (The top eight make the post-season) and it stinks. When your hard work gets rewarded, that motivates you to keep going."
It would certainly appear that Indians are set for a banner season.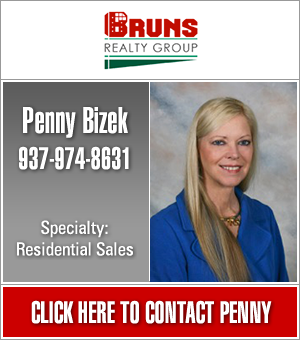 Piqua returns the GWOC's second leading rusher in Darien Tipps-Clemons. The 6-1, 213 pound senior-to-be ran for 1565 yards and scored 24 touchdowns a season ago and committed to Michigan State in the off-season.
Clemons is also one of three starting linebackers returning on a stout defense that allowed just 73 points in five GWOC North games last season.
"The summer has been good," Nees continued. "We have the culture here right now that the kids now that they have to be in the weight room in the summer. We have almost 100 kids in the top four grades, which is the biggest number we have had in a while. We have been to a couple of 7 on 7 camps and made some progress with the passing game."
"We have two big backs coming back (Clemons and senior Allen Schrubb) so we may be a little more downhill team this year and not as much of the zone read. We might be more of an under-center team, but still use some shotgun. Last year, I don't think we took a snap under center. We will be more balanced in that regard this year."
Junior Austin Davis has won the quarterback position.
"He's our guy," Nees affirmed. "Hopefully he will give us a little more diversity in the passing game than we have had in the past. We want to be able to avoid situations where there are nine defenders in the box, thumbing their nose at us and there is nothing we can do about it. Austin has been excellent in our passing scrimmages. He will be fine."
The Indians ran the ball 72% of the time last season, but Nees would like to see more balance. How much more remains to be seen.
"Balance means different things to different people. My definition is doing what you want when you want. We want to be able to throw on first down and believe that it won't result in second and ten. We have gone years where we have thrown 33 times a game, and we have gone years where we have thrown 12 times a game. We have to find a balance for this team."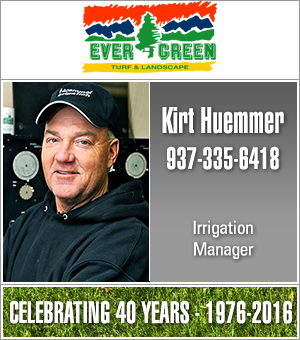 The Indians finished first defensively in the GWOC North in points allowed, and third overall in the conference. Nees expects that unit to keep getting better.
"We have three all-league linemen coming back up front. We have three linebackers who were all-league, and we have an all-league safety returning. We need to find a couple of cornerbacks and we have four guys battling for those spots. So even there we will have some depth.
"Our kicking game is vital, and we lost both our long-snapper and our kicker. This year we are teaming up with our new soccer coach, Flo Loisy, and he will actually be our kicking coach. He will attend practices and travel with us to games, and he will supply us with two soccer kids. We have had success with soccer kids kicking for us, but this is the first time the coach has come with them."
Nees acknowledges that the pieces are in place for a big season, but knows you can never look too far ahead.
"One thing we learned last year is that there is always some adversity. One of the main reasons we were able to win a championship in 2006 is that we didn't have any big adversity to overcome. No major injuries, basically the same lineup every week. You can only hope that something like that works out."
That state championship in 2006 is still paying dividends.
"Interest has never been higher," Nees explained. "We are having camp tonight for about 100 1st thru 6th graders, and we have 70-75 middle school kids in a summer conditioning program. Our varsity staff is in charge of all of that. These kids want to get better, and when they get to the high school level then, they know what to expect. They know what the work ethic is and how important it is."
The Indians open at home against Meadowdale August 26th, then have back-to-back trips to Trotwood and Franklin. They are home to West Carrollton in week 4, then at Xenia.
Somewhat surprisingly, Nees is excited about the Indians September 29th date a Sidney, a Thursday night game for Fox 45.
"I know some people are surprised that I was interested in that, because I don't like the routine to be disrupted. I talked to the players, the coaches, I talked to a lot of people before I made the decision and everyone was in favor of it. Something like this is the type of change I can live with."
The rest of the GWOC American North schedule is Greenville at home, at Butler and back to back home dates with Tippecanoe and Troy to close the season.
Injuries are a concern for every coach, and Bill Nees is no exception.
I worry about injuries 24 hours a day," he said, shaking his head. "I was on the field last year when Colton Bachman made a simple cut and blew out his knee. We lost Jack Schmiesing in a pileup in the first scrimmage, and Brady Hill, another all league player the year before, had an ACL tear. We don't hit a lot in practice and we try to keep kids up off the ground. We have also cut back to two scrimmages this season. You can't play timid, but you can play smart and that's what we try to do."
Bill Nees has been the head football coach at Piqua for 24 years. You'd never know it to listen to him.
"We have a great mix on our coaching staff, from guys that have been here for years and years to guys that are right out of college. I would say that 95% of them are former players, and we look forward to getting here every day. At the junior high level, we have ten coaches, and not only were all ten former Piqua players, all ten were all league. Not many places can make that statement. That's pretty cool."
It's pretty cool to be a member of the "Indian Nation" right now, as the 2016 Indians get ready to celebrate that championship ten years ago by hopefully making a run of their own!