They used to be a rarity, something you could come home and talk about as a special emphasis to your trip to a major league game.  Now they're so common they've skewed the record books.  And really…why are there so many home runs now?
 Englewood – As with most baseball fans, home runs fascinate me and intrigue me. Home runs are the exclamation points of baseball, the final point of emphasis.
They intrigue me because I could never hit them. I played baseball for most of my athletic life and hit exactly two home runs. From Little League to college I always hit above .300 but could never hit for power.
My first home run was in Little League in Akron for the Hoskins Oldsmobile Giants and it was an inside-the-park home run because there was not outfield fence. The ball rolled on the hard, grassless diamond forever between the left fielder and center fielder. And it had to roll far because I ran like a three-legged turtle with a portable safe on my back.
The second one was in American Legion ball with Akron Post 209. I hit a fly ball to center field and slammed my bat to the ground because having never hit a ball over the fence I thought it was a fly ball. It carried over the fence, a grand slam, that pushed the score from 12-3 to 16-3.
Home runs, though, are special. It was home run hitter Ralph Kiner who once said, "Home run hitters drive Cadillacs, singles hitters drive Fords."
Not any more. Home run hitters drive Lamborghinis and singles hitters drive Mercedes.
If, as it was once said, "Chicks dig the long ball," then baseball should be extremely popular these days to young females.
Home runs are flying out of major league ball parks like flocks of birds fleeing carnivores. So far this season, more than 2,600 home runs have been hit, far more than what were hit at this time last year.
And not only are they leaving the park, they are traveling astonishing distances, landing up there in the top rows where Bob Uecker used to sit for his Miller-Lite commercials.
For Example, Chicago's Kris Bryant torched three home runs against the Cincinnati Reds Monday night and all three needed landing clearance from traffic controllers at Northern Kentucky-Greater Cincinnati International Airport. They traveled 410 feet, 444 feet and 403 feet for a total of 1,252 feet. Two crash landed in the upper deck at Great American Ball Park.
So what's the story? Why the home run barrage.
Reds manager Bryan Price has a theory: Pitchers are throwing harder but don't know how to pitch and the change-up is a lost art.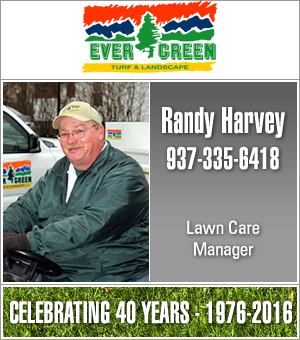 And Price certainly should know. His pitching staff has given up 133 home runs, most in the majors by far. Minnesota has given up the next most with 106.
"These home run numbers, particularly against us, unfortunately, well, there is a prolific number of balls leaving the ball park," said Price. "My feeling is that we are seeing more guys throwing harder with fewer guys who know how to pitch."
Price quickly cites the change-up as a missing tool, something with which to keep hitters off balance.
"The change-up has, for many pitchers, completely gone away as a secondary pitch that was a life preserver for pitchers who throw more than two or three innings," he added. "It is throughout the industry.
"I mean you talk about some of the great pitchers in the previous generation who just recently retired," said Price. "They are guys who had really good change-ups. We see all these power arms but what that does is slow the development of everything else. More pitchers are throwing 95 to 100 than at any time I can remember.
"We all used to get up at the rail to watch any pitcher we were facing who threw 95," he said. "Now you are talking about guys hitting triple-digits and it is not as jaw-dropping to see guys hitting 97 and 98. You are waiting for 100 to show up before it gets your attention."
And Price said that is not all good — not good at all.
"It hasn't translated to success and efficiency," he said. "Movement and deception and the ability to locate are more important than raw velocity. You need the off-speed pitch when you are behind as a pitcher. We're seeing more velocity and less pitching savvy."
That, of course, translates into batters sitting on fastballs, knowing off-speed isn't coming, and whacking those fast-moving baseballs great distances.
"Yes, hitters sit on fastballs and they hit 'em and hit 'em hard and hit 'em a long way," he said. "You can throw 100, but you better have some deception and movement to force the hitter to increase the size of his strike zone. If you don't, they are going to select a location, an area of the plate, and they're going to be ready and on time for that mistake and they are going to put it on the barrel."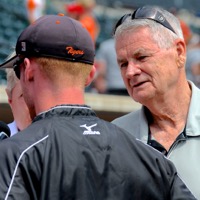 That's why the change-up is such an important part of a pitcher's arsenal and if he doesn't have it he is unarmed, even if he can throw 96 or 97. Without deception and location, the harder it comes in the harder it goes out.
"That's why the change-up is so important for a young pitcher to develop," said Price. "First is to develop a fastball command and second is the change-up. You can pitch with fast-and-slow, but it is hard to pitch with fast-and-fast. In large part, thats what the home runs are all about."
It is difficult, though, because these days throwing hard is what grabs the attention of scouts and collegiate baseball coaches. Throw hard, harder and hardest.
"That's what gets their attention," said Price. "But pitch ability is what works up here, the ability to change speeds and pitch. It's an art, its a craft. You have to have an idea of how to get people out. If you think you are just going to bully hitters with velocity, very few people can do that."
So, for now, it is a matter for most pitchers to pitch it and duck.