Sometimes the breaks do not go your way, and sometimes you can't even make your breaks. This was one of those nights. Good pitching will do that to you.
MINNEAPOLIS — On this night, Ohio State was undone by small things: a couple of bunts, a wild pitch and one hard-hit ball. It added up to a four-run fourth and that was enough for Minnesota to drop the Buckeyes, 4-3, Friday night at Siebert Field.
The loss snapped a string of seven straight wins, five in Big Ten play, and was only their second loss in the last 11 games.
"In this stretch when we've been playing so well—the last couple of weeks—things have been going our way," said Buckeyes coach Greg Beals. "Tonight, they didn't.
"They get a base hit to start the inning, a couple of nice bunt plays for hits. (Dan Motl) gets the big hit (a triple down the left field line). We throw a wild pitch for another room, and basically, that was the ballgame right there in the bottom of the sixth."
It was the one bump in starter John Havird's night, and it was big enough—given the performance of Minnesota's Dalton Sawyer—OSU couldn't clear it.
Havird was on cruise heading to the sixth. The Golden Gophers were chasing his breaking ball and off-speed pitches to no avail. He didn't reach a full count until the fourth. and had allowed just four hits entering the sixth.
By that point, OSU led 3-0, a lead they built on just three hits.
The Buckeyes took a 2-0 lead in the sixth on senior shortstop Craig Nennig's two-run homer to left. They picked up their third run in the top of the sixth.
Troy Kuhn walked and moved up on Troy Montgomery's bunt single. One out later, Jalen Washington's right-side ground out, moved the runners to second and third. Sawyer unleashed a wild pitch, scoring Kuhn. But with Montgomery at third, Sawyer struck out DH Ryan Leffel to end the threat.
Then, the game took a Minnesota turn.
Jordan Smith opened the inning with a single to left, then came back-to-back bunts for hits. Matt Fielder grounded hard to Troy Kuhn, who started a 4-6-3 double play. Though a run scored on the play, it looked as though OSU might escape the inning leading, 3-1.
Not so. Connor Schaefbauer singled to score a run, cutting the Buckeye lead to 3-2. Coffey's triple followed to tie the game, and the go-ahead run came home on a wild pitch.
Beals didn't go to his bullpen until two out in the seventh with a man at third. He called on Ryan Feltner, who struck out Dan Motl to avert further damage.
Sawyer and reliever Jordan Jess, who earned the save using a wicked curveball to retire the last four OSU hitters in the game, allowed just one hit after the sixth. Ronnie Dawson singled to open the eight, but Jess rolled a double-play ball and retired Montgomery on a pop foul.
Sawyer, a 6-foot-5 lefty, who entered the game with a 6-5 record and a 3.41 ERA, was simply on.
"He pitched a really good ballgame," Beals said. "Both their guys did. They kept us off-balance all night."
"He (Sawyer) had three good pitches: fastball, breaking ball and a change, and he was hitting his spots with all of them all night, really mixing his pitches very well," said Nennig. "He wasn't over-powering, nothing like that. He was just on his spots. When a guy is spotting like that, makes it pretty tough."
Havird deserved far better than he got.
"John was in control of the game," Beals said, "and it wasn't like he lost the game for us in the sixth. He didn't. They just executed very well, and—like I said—we couldn't catch a break."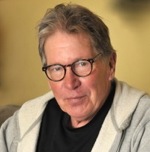 As matters turned out, it was another one-run loss for the Buckeyes, their seventh of the season, and dropped OSU to 37-17-1 overall, and 14-9 in the Big Ten.
They have mathematically secured a spot in next week's Big Ten Tournament in Omaha, Nebraska, but they have bigger things on their minds.
"So, we go back to the hotel, put this one away and get ready for tomorrow," Beals said. "This is a very important series for us in terms of an at-large berth in the NCAA's. We all know that. We know what's on the line."