They just keep winning. Ohio State dropped Big Ten leader Minnesota Thursday night on a clutch hit by Troy Kuhn and the strength of a resilient bullpen. Make it five straight conference wins and nine in the last 10 league games for the Buckeyes.
MINNEAPOLIS — It came down to a two-out rally in their final at-bat, another fierce stand by the bullpen and Ohio State handed Big Ten leader and 24th ranked Minnesota a 3-2 loss Thursday night at Siebert Field.
It was their ninth win in the last 10 conference games; their fifth straight and another in a growing line of performances that can be best categorized as a "team" victory. The Buckeyes, who have played rope-a-dope through most of the season, are delivering some knee-buckling blows on the way to the conference tournament.
"(Minnesota's) pitching and defense was excellent," said Greg Beals, "but we finally strung together a few hits in the ninth and Troy Kuhn came through with the big hit to give us the lead."
Lefty Mike Horejsei did the rest. After pitching a scoreless eighth and with back-to-back lefties coming up for the Golden Gophers in the ninth, pitching coach Mike Stafford sent him back to the mound.
"We've talked about it so many times," Beals said. "We're so comfortable with all those guys (relievers) that it comes down to situations. That's what it was tonight and Michael did the job."
He retired six straight hitters and was admittedly "pretty juiced."
The "juice" started with two out in the top of the ninth. At that point, it was tied 2-2. Beals described the mood in the dugout as "intense, not tense."
After two quick outs, Craig Nennig laced a single through the left side of the infield.
"We never feel like we are out of a game and we didn't feel that way tonight," said Horejsei. "It doesn't matter if there is one out or two outs—doesn't matter—we know we can get something going. When Craig got that hit, everybody was like, 'Here we go.'"
With Nennig running on the pitch, Ronnie Dawson fisted a ground ball through the hole at short and Nennig was safe at third.
"That was an 'action' hit," Beals said, "Nenning stealing second, and Ronnie did a nice job handling the pitch."
With runners at first and third, Kuhn came to the plate. The senior second baseman was hitless in his previous four at bats, but he was getting a second look at reliever Lucas Gilbreath.
"I was having a rough night," Kuhn said. "Going into that at-bat I was just trying to grind it out…Earlier, he had started me off with a good curveball and made me look pretty bad. So I wasn't gonna chase a curve early in the count."
On the third pitch, he got a change. "I think that's what it was," he said. "I was a little out n front, but I was able to get some barrel on it and get it through the six hole."
Nennig scored easily and that proved to be the game-winner.
"Everybody pretty much just jumped him," Horejsei said. "I mean guys were all over him when he got back to the dugout. I gave him a high-five, but I kinda stayed out of it 'cause I was going back out there. I had to get focused."
"Right now," Kuhn said, "we are feeling pretty good about ourselves. I mean, all season long we've felt like we could play with anybody, that we were as good as anybody. But lately, in this stretch where we've been playing so well—the last couple weeks—our confidence and our belief in one another has really come together big time."
Kuhn's base hit did provide the game-winner, but the turning point took place in the seventh. Ohio State tied the game, 2-2 in the top of the inning, Tre' Gantt reaching on a single, moving to third on a base hit by Nick Sergakis and scoring on a wild pitch.
Tanner Tully, who started holding the Gophers to two runs on eight hits, through six, gave up back-to-back base hits to start the seventh.
Beals called on right-hander Seth Kinker at that point, and once more the sophomore was cold blooded. With runners on first and second, Kinker got Matt Fielder to hit into a double play.
"To me," Beals said, "that was the play of the game, Kinker getting that double play ball. That changed the momentum of the game."
"We pretty much went nuts when Seth got the double play ball," Horejsei said. "That was huge."
"Seth located a slider on the outside of the plate and (Felder) kinda reached for it and hit the ball right to me," Kuhn said. "We were all so pumped. (Kinker) really did a great job."
Still, Minnesota had the go ahead run at third. Kinker ended his night retiring Austin Athmann on routine fly ball to center field. It not only changed the complexion of the game, it provided another example of OSU's maturation.
The win pushed Ohio State to 37-16-1 overall and 14-8 in the Big Ten. They are tied for third with Nebraska behind Minnesota (15-6) and Indiana (15-7).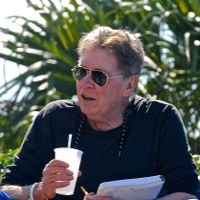 "We've played in a lot of tough games this season and lately," Beals said, "and I think we have really learned from those games. Our kids just stay after it."
OSU took a 1-0 lead in the second when Troy Montgomery (3-for-4) singled, moved to third on a Jalen Washington single through the right side and scored on a wild pitch.
Minnesota tied it in the second and took a 2-1 lead in the fifth, when Tully allowed three hits – all after two were out. In typical fashion, Tully righted himself and held on until OSU gained a share of the lead in the seventh.
"Our guys were just locked-in," Beals said. "We competed our butts off tonight…We're comfortable in tough situations and we're finding a way to win."