It's funny how we form a bond with a team, and how once we make that connection it's somehow hard to rid ourselves of it… even when we want to. 
All the news swirling around professional soccer lately has had to do with the incredible title run of underdog Leicester City, who won the English Premier League last Monday to cap a fairy tale season.
A "budget" team of no-name players put together for only £58 million ($84 million), the Foxes shocked even their fans by winning one of the biggest sports leagues in the world against staggering 5000-1 odds. Their unlikely achievement sparked city-wide celebrations in the working-class city of 300,000 people.
Meanwhile, an hour west of Leicester in Birmingham – England's second largest city – over 500 staff have been cleaning out their desks at pitiful Aston Villa, who will be dropping out of the Premier League after only winning three matches this season.
While belts are loosening in Leicester – who will pull in an extra £100 million ($143 million) in revenue for their title win – Villa are tightening theirs as they prepare for relegation to the second-tier Championship League, which comes with a great financial ding; along with cutting over 33% of their workforce, the club is also set to lose £200 million ($287 million) in television contracts alone.
The loss of the broadcast deal is unfortunate for me, too, since I've followed Villa for about a decade now and won't be able to watch any of their matches for at least a season, maybe more, if they can't rebound quickly. Most major sports networks in America don't televise soccer to begin with, and rarely will the ones who are carriers broadcast matches from The Championship.
Of course, on the bright side, I won't have to suffer through the frustration of watching my favorite team get routine 4-0 varnish jobs from Chelsea and Arsenal next season, or see them maddeningly lose by conceding two goals in the last five minutes to lowly Watford (like they did last weekend). I'll admit, there have been times in the last few campaigns when extinguishing a cigarette on my eye seemed less painful than watching Villa.
But somehow I can't stop rooting for them, and believe me, I've tried.

I first saw Aston Villa play at Villa Park in 2007. I sat behind a man who was clearly intoxicated and who kept throwing his hands in the air every two minutes while exasperatedly yelling profanities at the Villa players and coaches. In retrospect, he perfectly summed up my experience as a Villa fan.
Watching Villa for the better part of ten years has been a study in how to run an organization into the ground. The team's American owner, Randy Lerner – formerly of the Cleveland Browns – has taken one of the biggest clubs in England from contending for European football in the mid-aughts to fighting off relegation the past three seasons.
Lerner, who bought the club in 2006 for £62.6 million ($91 million), has sold off one talented player after another until what's now left of the dundering Villa side would struggle to win against a team of foosball men. It's been doubly frustrating watching major clubs pile-drive Villa into the ground using former Villa players.
The team has shuffled through seven coaches in as many seasons, one who quit five days before the season (Martin O'Neill), one who left with unsurprising heart problems (Gerard Houllier), and one who was hired after coaching hated rival Birmingham City into relegation the previous season (Alex McLeish), a move which went over with Villa fans like a concrete Zeppelin.
Last summer, ownership went and bought several unproven French players, to then head coach Tim Sherwood's chagrin. The "new boys" underperformed this season and Sherwood was sacked right before Christmas. When his French replacement, Remi Garde, arrived, the first thing he did was ban French from being spoken in the locker room. How's that for poetic justice?
Now would be a wonderful time to become a Leicester City fan, of course, or go over to a giant club like Manchester United, assured to win in the next ten years. But once you form a relationship with a side it's odd how hard it is to rid yourself of your fidelity to them, even when you want to.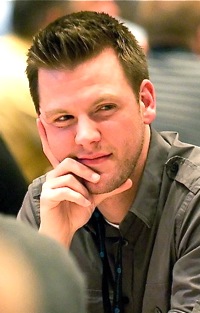 It's a funny kind of marriage; you've invested too much emotionally to leave when things get rough, and besides, it'd feel like cheating to go over to someone else. "Villa till I die" is what their most ardent fans say and the recent woes of the club may help expediate that end for some.
Thankfully, current Villa supporters can find a silver lining in an otherwise horrendous season: Lerner is selling the team and there are interested buyers. If the history of the Browns post-Lerner is any indication of how long it takes one of his former teams to pull out of the tailspin, I won't be holding my breath.
But I won't be hitting the eject button, either, no matter how far the team falls. All of my suffering at the hands of Villa has formed a kind of unbreakable bond with them, plus, watching anything spiral down in flames is its own kind of entertainment, if nothing else.
At this point – I'm afraid – I'm Villa till I die.