It doesn't seem that long since New Year's and the Buckeyes winning the Fiesta Bowl, and in reality it has been, because there's been very little memorable since then with which to gauge…except in one particular case.
You get a lot of emails and texts, and even comments at the grocery store when you're recognized for publishing a daily website like Press Pros.
To wit:  A person said to me at Krogers last week, "We really haven't had much spring have we?  Doesn't do anything but rain and stay cold."
And I thought I was the only one who whined, who let my impatience and frustration with 64 years of waiting until tomorrow to do something I wanted to do today get the best of me!
And so?  So what?
It has been horrid this year and call it negative or whatever you will, but once again we'll pass another year in which there's nothing memorable since the onset of the spring solstice in March…with the notable exceptions of course, of weddings, births, and funerals.
And, oh…St. Henry's Mitch Stammen did pitch a perfect game, the first in the history of his school and conference.  That's memorable!
But no spring flowers.  Not yet.  Too cold.
Hardly, said one neighbor recently, even a fishing trip.  "Rained the whole time I was at the lake."
Not much to remember, except….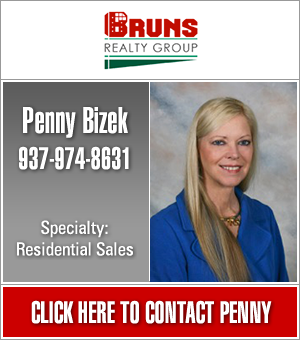 About a month ago I took occasion on one of the few 70-degree days we have had to clean up some winter rubbish in the yard.  A little shovel and wheelbarrow action, the kind I've done for the previous 63 years, and without incident.
Except on this day…there was an incident.  I pulled something in my back.  But hey, we've all pulled something in our backs, right?  There's some pain, there's some stiffness, there's a trip to the chiropractor, and it goes away.
But not this.
This turned out to be something you only hear about happening to others.  A bulging, or herniated lumbar disc, depending on who's opinion you  believe…along with that searing sciatic nerve pain that shoots down your leg…numbness and tingling.   There are pictures, of course…MRIs.  They don't lie.  And then there's history because this has happened to many, along with prognosis:  six to eight weeks minimum for the nerve to heal (if you rest it properly).  If you don't…google surgeons!
It has changed the way, for now, that I do business.  When I go to baseball games I have to find a chair and just sit.  There's no moving around to photograph;  no running back and forth to the press box;  there's absolutely no wasted motion or anything uncalculated with this.  You measure your next move and you make it count.
I get a lot of insight from others who've been in these same shoes.  At a recent Shelby County League baseball game a friend from Jackson Center asked, "Why the crutches (on that particular day)?"
"Oh,"  he offered.  "I've been there, done that.  I ended up having back surgery.  In fact,"  he added, "I've had it five times."  He went on to tell me…how he remembered every one of them!
My dad passed away five years ago this spring, and I'll always remember that particular spring because of it.  As, too, will I remember the spring of 2016…because of that one shovel full of dirt and a twisting motion to reach that damned wheelbarrow.  The punishment doesn't seem to fit the crime.  Or, maybe it's retribution for past deeds.  What goes around…comes around?
But now you know.  And a lot of people have either asked, or mentioned….
"You don't seem to be walking too good,"  a kind usher mentioned at last weekend's Ohio State-Michigan baseball game.
"You look pretty miserable,"  offered OSU coach Greg Beals, who's actually having a very good spring.  His baseball team's 35-16-1.  "Feelin' any better?"
"I'm not sure,"  I answered.  "But I know it's gettin' kind of hard to remember how I used to feel."
In truth?  What I'd like to do is forget the whole spring, in case you were wondering.  Sorry, Mitch.  Sorry, Coach.
And with apologies to all the weddings and births!