The Anna Rockets say they have what every high school baseball program covets, enough pitching to be relevant on any given day.  Their best-kept secret is…no one else may know that.
Anna – The Anna Rockets and the Lehman Cavaliers have each won 15 games this season, but hardly anywhere can you find two programs whose path to those wins is more different.
Lehman has built their record on one of the more suspect schedules in the area, a by-product of the Northwest Central Conference where baseball begs for priority in many of its member schools.
Anna, on the other hand, plays out of the tradition-rich Shelby County League and has some quality non-con wins of which to brag, as well…a recent win over Versailles, for instance.
And when they met Tuesday there was a little question as to which was most prepared.  Lehman is in the middle of a brutal stretch of games that will test its already-stretched thin pitching candidates.  12-1 winners Monday over Botkins, coach Dave King sent senior Stephen Monnin to the mound Tuesday, saving his other available arms for Waynesfield-Goshen and Loramie, tomorrow and Thursday.
Anna's Kristian Althauser simply looked down his roster for the next available arm, in this case, senior Drew Boyd, who responded by throwing a complete-game three hitter to win, 7-1.  Boyd struck out five and walked three, and limited the punchless Cavaliers to just singles, one each by Tyler Lachey, Monnin, and Max Schutt.
"I'm proud of where we are,"  said Althauser.  "To begin the season the way we did, we won three or four, then had that stretch of horrible weather where we had to stay inside for a week and half – not playing – that was hard on these guys.  Then you get ten games in seven days and it really tests your arms.  We've been proud the last couple of years on having a deep pitching staff and right now we've really got five starters that we can go to.  It's a nice luxury to have."
They also have the luxury of being a #1 seed in Division III after Sunday's tournament draw, and for those who haven't seen them (and many haven't), the Rockets more than pass the eye test.  They're athletic and ready to compete against what's likely to be a very competitive Division III district and region.
Against a willing Stephen Monnin Tuesday they banged out just enough hits to score twice in the first, three times in the fifth, and twice again in the sixth against reliever Avery Pickrel.
"I would have liked to have had more pitching,"  said Lehman's Dave King.  "But I thought we competed.  They (Anna) are good.  We just didn't have the arms to compete today – and then we don't hit when we did have scoring opportunities.  You gotta' have more than three hits."
Anna's Colin Wuebker and Luke Albers were the offensive stars, collecting exactly half of their team's six hits on the day and scoring three of their seven runs.
But the secret to whatever success Anna has coming is with the fact of what Althauser relies upon as his luxury of riches.  He has five good arms on the mound, headed by Division I college prospect Alex Brinkman.
"Alex is the leader of our staff, but Drew Boyd stepped up on late notice today and pitched a great game.  Aiden Endsley can give us a great game, and we have a couple of young guys who round out those five starters.  Alex is the obvious leader, but I think the other four all battle for that second spot.  I'd be comfortable throwing all those guys out there."
In a spring where the weather's made predictability totally unpredictable, the fact of their anonymity is another advantage…the element of surprise.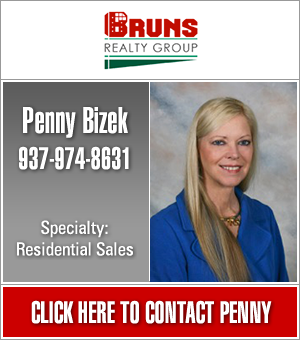 "I don't know if there's anyone out there that doesn't know us,"  added Althauser.  "We've had a couple of good years now and I think people know who we are and know we're going to play aggressively and hard every night.
"What I do think is that this spring has shown that on any given night there are teams that can beat anybody.  We tell the kids that every day.  We can't come out and not be ready to play.  You look at some of the upsets around the area and you scratch your head and wonder how so-and-so got beat.  But that's how it is this year.  Baseball around here is pretty decent."
Even against a short-handed Lehman Althauser and the Rockets were taking nothing for granted on Tuesday, still playing hard, stealing base and a run late in the game…just to make sure they weren't one of those upsets.  It was a big game for Anna.  It's been a big spring for the Rockets.  Their 15 wins will stand against anyone's.
And quite well Tuesday…against Lehman's.