One of these days, maybe Stephen A. and others offended by almost everything will let us know when it's OK to speak truthfully and when it isn't.  But until then, coaches owe it to every prospect they coach…to have their assessments, and their word, trusted by those who hold the reins in the National Football League.
Honesty is the best policy and the truth will set you free.
Unless you're Urban Meyer and the topic is former OSU/soon-to-be-NFL quarterback Cardale Jones.
Then Meyer should lie unless he wants to be labeled disloyal, or worse.
Jones would have been the most fascinating player in the NFL Draft a year ago, had he left Ohio State after directing the Buckeyes to the College Football Playoff championship.
Instead, he surprisingly returned to school, eventually lost the starting quarterback job, and now enters the draft on Thursday a decidedly less-appealing prospect.
The reason is because Jones' unknowns in April of 2015 are now more widely known. He's still a diamond in the rough, he's just a lot rougher around the edges in the eyes of scouts.
Everyone knows this, and everyone knows Jones has other short-comings that might scare off a professional employer.
NFL teams do extensive background checks on every prospect. They don't want to be surprised by anything. If there's a skeleton, or a skeleton costume, in a prospect's closet, some team will discover it, and that could impact where the player is drafted.
If you want to engage in a prolonged Google search for Cardale Jones, you can find stories about his dumb tweet criticizing college academia and his penchant for being late, more playful than dedicated to his craft and prone to posting stuff on social media that would be better left unsaid in the eyes of uptight NFL types.
There's probably no player who's been on the field less than Jones over the last four years about whom more is known nationally.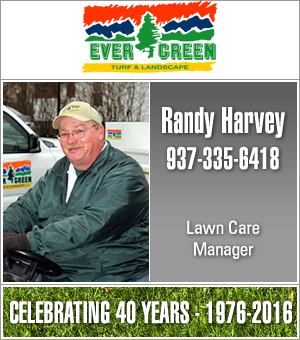 So it wasn't a surprise to me when Meyer spoke candidly to Marla Ridenour http://www.ohio.com/sports/browns/2016-nfl-draft-cardale-jones-next-team-must-be-patient-ohio-state-s-urban-meyer-says-1.676489 of the Akron Beacon Journal about Jones' future in the NFL and what the team that drafts him must do to cultivate his talents.
It's rare for most coaches to speak honestly about their players on the cusp of the NFL Draft, but Urban Meyer's middle name isn't, Frank, by accident.
"It's going to be dictated by the team that takes him, the amount of patience and the relationship he develops with the quarterback coach," Meyer told Ridenour.
That didn't betray any loyalty Meyer supposedly owes Jones, but critics took considerable issue with the OSU coach saying his former QB has, "a really good skill set, intellectual, very smart, wasn't necessarily very good at school…now he doesn't have to worry about classes."
You can guess which portion of that quote gained major play and which did not.
Unless you just started following the gotcha culture of modern media, you know Meyer's assessment of Jones having, "a really good skill set," and being, "intellectual, very smart," went completely ignored once the OSU coach said Jones, "wasn't necessarly very good at school."
That prompted some — most notably ESPN First Take provacateur Stephen A. Smith — to make the insinuation that Meyer is trapped in the 1970s, when it was sadly common for NFL teams to doubt the intelligence of African-American quarterbacks as they entered the NFL.
This was classic Smith gobbledegook, first extolling Meyer's coaching abilities, then qualifying what Smith eventually said with a meaningless, "I'm not saying…..", and then saying the very thing Smith promised he wouldn't say.
"I certainly don't believe (Meyer) had harmful intent," Smith said. "But I'm just talking about how it can be perceived by somebody who doesn't know anything about Urban Meyer…because I certainly don't believe he had harmful intent in this regard: You're looking at Cardale Jones like, 'He might be a bit slow. He might be a bit dumb,' because of comments like that.
"That comes across in very much the wrong way. If I'm an NFL executive, you know what I'm taking from those quotes? I'm questioning not only Cardale's commitment to excellence, I'm questioning his intellect as it pertains to his ability or lack thereof to handle an NFL playbook and all the things that come with it."
Sure, Stephen A., why stop with passively-aggressively calling Urban Meyer a racist? Why not insinuate that the same stupid mentality about black quarterbacks that prevailed 40 years ago is still rampant among NFL executives today?
Might as well call everyone in the NFL a racist, while you're at it.
It is exhausting in this day and age to keep track of what words are in bounds for one ethnic group and which ones are out of bounds to the extent that uttering them brands you with a Scarlet R.
Often, the very people whose grievance obsession is equality in all things — and payback in the present for wrongs commiyted on the dusty pages of history — extend none of the tolerance, inclusion and fairness they talk themselves breathless trumpeting.
Would there have been this outcry about Meyer's comments regarding Jones had the coach made the same statements about Joey Bosa or Taylor Decker?
"The truth doesn't always have to be spoken," Smith said amid his Meyer rant. "In telling the truth, sometimes it appears to be self-serving."
One of these days, maybe Stephen A. and others offended by almost everything will let us know when it's OK to speak truthfully and when it isn't.  Meyer has upwards of a dozen players about to be taken in the NFL Draft, and every year has a parade of scouts coming to his practices and games.  The OSU coach owes it to every one of those prospects — not just Cardale Jones — to have his assessments trusted by the people who will commit large sums of money to those players in the NFL.
Shakespeare once said, "No legacy is so rich as honesty."
It's best for The Bard, he never found himself in the crosshairs of political correctness.