Rutgers reached Tanner Tully early and often, handing the Buckeyes their fourth straight Big Ten loss and fifth overall in the last seven games. Is it time to worry?
COLUMBUS — It's true. Every team in the Big Ten can give you a game. As Ohio State's coach Greg Beals has said on numerous occasions, "We know every game in the conference is gonna be black and blue."
And, he insists—after 34 games—that it is not time to raise a red flag, or to proclaim every conference outing a "must" win.
Well, time is growing short. Friday night Rutgers hung a 7-4 loss on the Buckeyes, now 21-12-1 overall, and 2-5 in the Big Ten.
Rutgers came into Bill Davis Stadium tied with Ohio State for 10th place in the 13-team conference. Eight teams qualify for the Big Ten tournament, and—right now—it appears the Buckeyes will have scramble for a seat at the table.
"Exactly," said senior co-captain Nick Sergakis, who drove in two of the Ohio States runs. "It is necessary that we win every game against teams at the bottom of the conference, not to take anything away from Rutgers—they are a good team—but when we face teams like Rutgers and Purdue (which entered play Friday night winless in the league), teams near the bottom of the conference, we need to win those games."
The trouble Friday was two-fold. Starting pitcher Tanner Tully turned in a totally uncharacteristic performance, allowing seven runs (six earned) in six innings, all seven coming in the first three innings.
In addition to that, Rutgers starter Howie Brey tossed his second complete game of the season, giving up four runs, only one of those after the first. Troy Montgomery's seventh home run of the season, a solo shot in the fifth, which completed the scoring.
Tully, the undisputed ace of Ohio State's starting staff, entered the game with a 4-2 record and a 2.49 ERA, but Rutgers was all over him from the start.
He walked the first batter he faced and then allowed a single. He retired the next two hitters he faced and it looked like he might escape damage. No.
John Jennings laced a two out single to left and Jawuan Harris followed with a shot to center that got past Montgomery and rolled to the wall in left-center. That scored Jennings and Ohio State was looking at a 3-0 hole before they had worked up a good lather.
Ohio State came right back at 'em. With one down, Jacob Bosiokovic singled up the middle and Ronnie Dawson beat out a bunt, putting men at first and second. Sergakis pounded a pitch to left-center for a two run double and scored on Troy Kuhn's single to left.
What followed could have been a turning point in the game. It certainly took the stuffing out of a rally. Shortstop Craig Nenning hit a rocket back to the mound, which caught Brey on the hip. However, he gathered it a tossed to first for the second out of the inning. It was one of several hard hit balls, as Beals noted, "that was right at them."
Brey got of the inning on a routine fly ball to right by freshman Brady Cherry.
Tully's struggles continued in the second. Milo Freeman opened the inning with a two-base hit and Gaby Rosa backed that with a single. Chris Suseck doubled and it was Rutgers, 6-3. The Scarlet Knights picked up their seventh run in the third, and after three innings Tully had been reached for nine hits.
After that, he found his game. From the fourth through the sixth, he faced one hitter over the minimum, but the horse was out of the barn.
"Tully just wasn't himself tonight," Beals said. "But we responded. There were a couple of double plays (in the second and third) and a couple of loud outs, and we were close to chasing him (Brey)…We just weren't able to get him."
So, have they reached a point when conference games must be approached with urgency?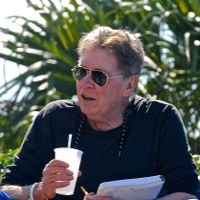 "I'm taking it one game at a time," Beals said. "You can't put that kind of pressure on the kids. You just have to go out and play to your ability…We'll just chalk this up to a bad start (for Tully) and we'll look forward to having him back out there next Friday night (at Illinois.)"
Sergakis was less forgiving.
"I still believe in this team," he said. "I still believe we are going to be fine, but we are in a rut, and it's not a good rut. (Ohio State has lost five of their last seven, four of those in the conference.) But I truly believe we will come out of it.
"This game, specifically, is not one to hang your hat on," he continued. "That's baseball. You are gonna have those games. But as a whole, we definitely have to start having more of a sense of urgency…Every weekend is so critical. I mean, we are only three weeks in (to the conference schedule) and we are already sweating…These games are within our grasp. We just have to take hold of them."