If you want to be at the big game you're going to have to pay for it. But, what's it worth to you, and more importantly, why?
In other market news, tickets for Kobe Bryant's last game as a Los Angeles Laker were reportedly going for as much as $27,500, which is what one wealthy fan paid twice for two court side tickets for Bryant's swan song Wednesday night at the Staples Center.
However, if you didn't need to be within a thirty foot radius of Kobe as he ended his career against the Utah Jazz, you could have sprung for one of the "cheap seats" – "cheap" being relative, as the lowest ticket price on StubHub was apparently $685. If you just had to sit within spitting distance, though, it was going to cost you around $18,500. 
Farther north in San Francisco, where the Golden State Warriors set an NBA record 73-win regular season against the Memphis Grizzlies on Wednesday, you had to fork over at least $336 for a nosebleed seat, and up to $15,900 for something that's, shall we say, a little less "binocular-y".  Not to worry – Oracle Arena beer at $7 is still priced below league averages, I hear.
If you're thinking it's completely mental that we live in a world where someone will pay $1,100 a minute to watch a basketball game, all I have to say is, hey, that's supply and demand, people. It's how capitalism works… nobody said it was moral.
But it does get me thinking about the actual cost of most professional or NCAA Div. I games and whether we often get a fair price for what we pay. As I said, the person that decides that is the consumer who makes a demand on the supply market. Still, you have to stop and ask what a game is worth to you… or at least you should.
Last week I paid $54 for two tickets to watch the last place Columbus Blue Jackets lose 4-2 to the New York Rangers at Nationwide Arena. I got some decent hockey viewership out it, though the game wasn't particularly compelling… nothing that I couldn't have enjoyed just as much on a big screen TV at Buffalo Wild Wings, where, coincidentally, I would have paid much less than $9 for two small sodas and wouldn't have been charged $10 to park five hundred yards away.
Between periods the Blue Jackets organization also gave me an eyeful of a dozen sexy young women, all wearing fake smiles and skimpy shorts while skating around the rink and clearing the ice with large shovels. Perhaps the girlie show was included in the price of the ticket, though I found it in poor taste. Still, even the "gentlemen" who go for that kind of thing would have gotten a better view for their money at Hooters.
At which point in my article, all of the sports bar owners in the world are saying to me, "Thank you for making all the points that justify our entire existence."
Yes, it's patently obvious that sports bars are the cheaper alternative to being at the game. Still, there's nothing quite like being with thousands of other cheering fans in front of actual athletes. There's an excitement you feel that is hard to find anywhere else. The difference between remote and live is like the one between watching the Mass online and actually receiving the Eucharist at church. Being present at the event gives a certain transcendence to it.
So, okay, then what we're really paying for when we walk through the turnstile is an experience – an experience we can't get anywhere else. But since human experience is not a regulated commodity like coffee or sugar, the price of tickets fluctuates so wildly because it depends largely upon factors that are entirely subjective.
So, you paid the $5,000 to be there to see Golden State set the NBA record. You suffer the outrageous price because you not only want the experience of NBA basketball, but you want the rare experience. You want to witness "history", whatever that means.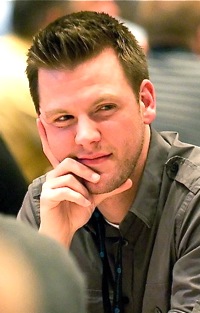 But was anything quantifiably different from when the same two teams played the previous Saturday? Not really. Golden State was the same team as the one at the beginning of the season, except now the price had skyrocketed because the demand is greater.  
Maybe you were exposed to higher decibel levels of cheering. Maybe you saw some confetti fall when the Warriors won. Maybe you witnessed some sort of award they gave out after the game. In the end, you saw Golden State play another basketball game against another NBA team like they have for years, your ears may have hurt a little more than usual, and you were stuck in traffic for the same amount of time. Nothing changed, except…
… except maybe you had been changed by being there. Maybe you went home and treated your wife better. Maybe you loved your children more and performed better on your job. Maybe life took on a richer meaning – all because you could say, "I was there when it happened". 
How else can you explain why someone would pay that much money for an experience that will leave them no different than having watched Win 73 at Buffalo Wild Wings?