At the halfway point of their season, Ohio State right fielder/designated hitter Jacob Bosiokovic has put up numbers that define a good year for most players.  He's hoping…the best is yet to come!
Columbus – The start to his year – that opening series in Dodgertown with the home runs and fireworks and celebrations at home plate – was nice.  But it was early!
Too early to create excitement for the average player, and Buckeyes' right fielder Jacob Bosiokovic knew that, and understood.  Fifty four games is a long season, even if it's condensed into a short window of three months.  So the present is nice, but success, as a writer once penned, can be a cruel fortnight.
His ups and downs as a Buckeye are well-chronicled.  A former two-time Ohio High School Player of The Year, Bosiokovic came to Ohio State three years ago as the most unusual looking shortstop imaginable.  He was 6'7″ inches tall, you see, and most guys that size have trouble with mobility issues when you consider the demands on a middle infielder.  Bending to tie one's shoe can be a challenge, let alone back-handing a hot smash in the  hole and making a snap throw to first.
The Buckeyes coaching staff saw the promise, however, and owing to an established presence with their middle infield asked him to transform – to adapt and become a third baseman.  The transformation was frustrating.
"The adjustment to a different position,"  he admitted recently.  "I came here just wanting to compete and playing third was different for me, a little frustrating because it's such a fast position.  I'm 6'7″ and I was used to playing shortstop.  It punched me right in the face.  Everything, the speed of the pitchers, the mental part…I was the best player in high school and everyone knew that, and then I'm here and I'm the little duck in a big pond.  Yeah, it was frustrating."
He did OK, mind you, hitting .273 as a freshman, with four home runs and 33 RBIs.  But the offense came with an overtone of his frustration.  Too many strikeouts with runners in scoring position – 14 errors in 140 chances at third base – a barely .900 fielding percentage.  And the expectations, from himself and others, of doing better.
Double down on that, if you will, with a sophomore season that saw his offensive production drop, .268, one homer and 26 RBIs, and the abject horror of blowing out his throwing arm.  Tommy John surgery brought more frustration and questions about his future.  Can be come back?  Would he come back?  Where would he play?  And how would he play?
"It was a struggle,"  Bosiokovic says now.  "I was supposed to impact things here, and then the surgery.  I had to teach myself patience, to take things day by day. But, I had great support from my family and the staff here, the athletic trainers.  My teammates were great.  They told me to not look too far ahead and stay within myself.  Do what you can do.  There were tough times and they weren't easy.  The rehab sucked, doing the same things every day for two weeks, reminding myself every day that it's part of the process.  But I always felt like I was still part of the team.  I never felt like anyone had given up on me, even when I lost a little hope in myself.  We weren't playing well and I felt like I was a part of our not playing well.
"But I also had a chance to look at myself in the mirror last year, when I was sitting out.  I told myself that I was done with the mediocrity.  This was my chance to be a new person.  I was gonna' come back, I was still a player on this team, and I was going to take advantage of that."
Which brings us back to that February weekend in Dodgertown six weeks ago, the two home runs against Niagra University and the walk-off shot that gave his team an eventual 10-7 win.  Finally, an impact!
Press Pros columnist Greg Hoard was there to see it, wrote about it…the feel-good of the ugly duckling-turned-swan story that for a moment bode so well for the ultimate story of transformation.
But transformation is an encompassing word.  14 letters in length, denoting a something more than the passions for a single day – the success of a single weekend, or month.  Transformation dictates consistency, longevity, and permanence.
The passion for the moment, the evolution, was interrupted by a serious hamstring pull two weeks later, and subsequently 10 games of inactivity.  More frustration for the Delaware, Ohio junior. Six home runs, a .340 batting average, and the promise finally delivered, all put on hold.  The patience learned from his sophomore year, that look in the mirror, the determination to stay the course and stay within himself, paid dividends.  Ten games does not a season make.  He came back, again, with a vengeance.
Since returning to the lineup two weeks ago Jacob Bosiokovic has picked up right where he left off…driving the ball, the walk-off homer in the final game against Northwestern to give his team the series.  Last weekend's sweep of Bethune Cookman…three-for-three and his ninth homer of the season in the Sunday finale.  No lingering signs of frustration, or the hamstring.  "I've always been a guy who runs hot and cold,"  he told Hoard in Florida.  "I've got to keep this up."  The transformation?  The Buckeyes NEED for him to keep this up!
"It's just baseball, man,"  he said with a confident smile after the Bethune Cookman series.  His Sunday outburst brought his season's numbers to .338, 9 homers (tied for most in Big Ten), and 21 RBI.  His slugging percentage is a robust .775%.
"I wasn't seeing the ball well for the first two games and I wasn't swinging at the pitches I want.  It's funny, I just had to keep my head straight after striking out all those times.  It was the perfect opportunity to start freaking out and stuff.  I had to think, remember, that everything would be fine.  I was able to start hitting a week before I came back, so that helped.  I just tried to stay mentally in the game while I was hanging out in the dugout."
He smiles and nods his agreement over the analogy of the ugly duckling having finally become a swan.  This is not the same Jacob Bosiokovic that once found the game too fast for him at third base.
This is not the same "Bo-sie" that came with the high school awards and undelivered promise.
"His is a great story for where he's been and what he's been through,"  said Greg Beals to the question of then compared to now, and Bosiokovic's return to the lineup.  "He's worked hard to get here.  We just need him to keep it rolling."
No more hot and cold.  His impact, his contribution as an Ohio State athlete now ranks with the best of any running back or tight end performing on the other side of the Olentangy.  His focus now, with the most important half of their season just ahead, is on the next step…of proving the makeover is for real.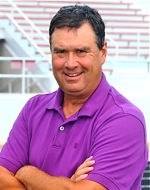 "We're definitely looking forward to Maryland this week,"  'Bo-sie' admits.  "I remember last year and sitting in the dugout, watching that series get away from us, and the sense of defeat we had.  That was tough and we're definitely going to have an edge.  It's our first time going over there and we definitely want to do to them what they did to us.
"They're a well-coached team and they always have good players.  Since they joined the Big Ten they've been a good team, so this is no time to have a lull.  Something that I've learned from (Nick) Sergakis, who's half my size, but I still look up to him…he said it's his last time out here and his last chance to wear this uniform this year.  We gotta' enjoy every moment."
Here's a young man who's had his share of lulls, his share of mediocrity, and his share of waiting.  He hopes…the transformation is complete!