Miserable, cold weather and a hot Ohio State lineup was too much for Bethune Cookman to overcome in game two of the Buckeyes' weekend series.
Columbus – Bethune Cookman players were muttering around the batting cage about the disparity in climate Saturday.
It was 80 back home, in Daytona Beach.  It was barely 40 at Bill Davis Stadium, and the wind was galling at 25-30 mph, and gusting to 50.
"Distracting,"  said one.  "How do people put up with this?"
Two hours later they were thoroughly convinced as a combination of strong starting pitching from Adam Niemeyer, a 13-hit attack, a career day by shortstop Craig Nennig, a season-high in stolen bases (7), and the relentless mental effect of trying to play in cold, wet, blustery conditions…well, it was more than the 11-16 Wildcats from balmy Daytona could withstand.
Ohio State went on to a 11-2 win, their 18th of the year, with plenty of "highs", and one particular "low".
Cookman jumped to a 1-0 lead in the top of the first on a solo, wind-blown home run by catcher Michael Cruz.  On a normal day it would have been a 350 foot out, but center fielder Troy Montgomery could only watch and wish as it disappeared over the 400 mark in dead center field.
Niemeyer settled down quickly, and effectively.  He struck out six and walked one over the next 4-plus innings before leaving in the top of the fifth with an apparent leg injury after retiring the first out.  For precautionary reasons, Greg Beals didn't mess around, removing him quickly.  A non-conference win can't make your season, but losing a weekend starter on a freak misstep can certainly help ruin it.
In the meantime the offense came to Niemeyer's defense, scoring five runs in the bottom of the second on a a pair of hits by Nick Sergakis and Brad Cherry, a hit batsman…and a booming home run into a crosswind to left by shortstop Craig Nennig.
They tacked on a two more in the bottom of the third with Ronnie Dawson's sixth home run of the season, a double by Sergakis, and an rbi-single by Nennig, his fourth rbi of the game.
The Buckeyes added another in the fourth before scoring twice in the fifth, fueled by Nennig's third hit of the game, a triple that plated Jalen Washington and Brady Cherry…and his sixth run batted in!
On a day where the weather was combo platter of howling wind, black skies, blowing rain, a bit of snow, and bright sunshine…Beals had plenty of opportunity in the final four innings to get his starters out of harm's way for the benefit of valuable at bats for backups.  As bad as it felt to exposed skin of the players and the 800 fans who braved 3 hours and 20 minutes of the blast…it was a GOOD win.
"It was a challenge," said Beals afterwards.  "I'm sure those guys from Daytona Beach had never played in weather like this.  It was a challenge to maintain mental toughness and focus and I told the guys that before the game even started.  You just have to deal with the elements and keep playing.  We had a little bit of everything…cold, wind, and snow in the ninth inning."
Adam Niemeyer deserved a better fate.  Staring at his third win of the season with a 5-2 lead and one out in the top of the fifth, he had struck out six, walked one, and managed six hits before being forced to exit.
"He tweaked a hamstring,"  added Beals.  "And with it being cold the way it was we weren't going to push things.  Those things have a way of lingering and we got off him early and hope he's able to take his start next weekend (at Maryland)."
On a day when the offense banged out 11 runs and 13 hits, the highlight of the big blow was Craig Nennig, the senior shortstop from Wisconsin who's battled back from a slow start to have had a most profitable last three weeks.
With a home run, a single, and a triple in his first three ABs, he needed only a double in his last at bat in the eighth inning to complete the cycle.  Yet, it was the weather that he was want to talk about, reminiscent of his high school days back in Wrightstown, Wisconsin.
"I've played on days like this,"  he said with a smile.  "My high school field was out in the open and we definitely had wind like we played in today.
"It got to a point for a while today when you couldn't even see the ball…at the plate or in the field."
And yes, he was VERY aware that he was hitting for the cycle when he came to bat for the last time in the bottom of the eighth inning.
"It definitely crossed my mind but every at bat you just want to zone in and go pitch by pitch…just find a pitch to hit.  It was fun, though, absolutely."
His emergence as a leader in the field and at the plate particularly pleases the coach.
"He got off to a slow start," said Beals.  "But he's a senior and he has high expectations for his senior year…and he's fought.  He didn't go in a hole.  He went out and got more work.  We've been hitting early and he's got himself going right now."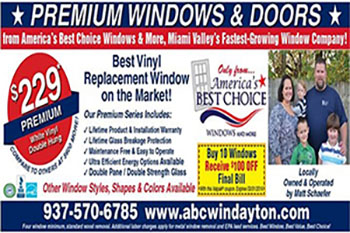 Big days by other Buckeyes:
Ronnie Dawson finished with a pair of hits, his sixth home run, and a pair of rbis.
Nick Sergakis just keeps on playing.  He turned a pair of scintillating plays at third base and added a pair of doubles to his team-leading total.
And Daulton Mosbarger turned out to be the pitcher of record, coming on for Niemeyer in the fifth, to throw 2.2 innings of scoreless relief, earning his first win of the season.
Final line score:
Ohio State had 11 runs on 13 hits and no errors.
Bethune Cookman shivered to an output of 1 run, 8 hits, and committed one error.
It was long, it was miserable, but in the end no one seemed to care.

"It was good because we were able to get off our starters early and get some valuable time for the bench guys,"  added Beals.  "Those guys do all the same practice and all the same work it was good to get them some opportunities.  Happy for Zach Ratcliff because he hasn't gotten off to the hottest start but we were able to get him in today and he some solid contact and a couple of good hits."
The two teams finish the series tomorrow with a 1:05 start.  John Havird takes the ball for the Buckeyes, and no one as yet named for "those guys" from Daytona…who may well be huddled in their hotels, stunned by the forecast of 25 degrees overnight…and 35 degrees (with wind) for first pitch.
One wonders.  How DO you put up with this?
In the words of Greg Beals…mental toughness, and focus.  They've now won six straight!
* Graphics and page design by Julie McMaken Wright