A year removed from last year's appearance in the Division IV state baseball tournament, Ft. Recovery is armed and ready for an attempt to repeat…and the most unlikely prescription for direction you might expect.
Ft. Recovery – It was like something that only happened once in one's lifetime, and in fact…for most, it was once in their lifetime.
When Ft. Recovery went to the state Final Four in Division IV baseball last June it marked the first time in 62 years since the Indians had gone to Columbus with a chance to win the championship…1953!  So, getting there was a big deal, an enormous accomplishment, and something the average person responsible for such success would glorify even beyond the fact of an ultimate letdown.  The Indians didn't win it back in 1953;  and they didn't win last year, either.
They got beat in the state semi-final game by a team kissed by both destiny, and history.  Newark Catholic, the benchmark of Ohio Division IV baseball, flipped an 8-hit shutout at Recovery, winning 4-0, a stepping stone to their 8th title all-time when they beat Berlin Western Reserve the next day for the championship.
Some on the Indians' 25-6 team were crestfallen, to have come so far against the odds of competition, and history, and not go home a winner.  Players hugged each other after that game with red, moist eyes, sharing companionship and their mutual support.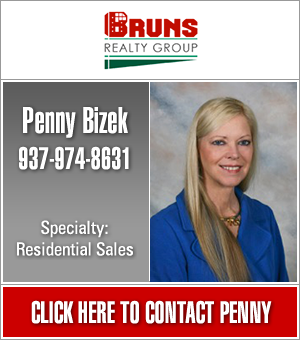 The coach had moist eyes, too, behind his dark sunglasses, disappointed for his players – for his community – but inwardly at peace with the reality of having enjoyed a journey that just five years prior no one could have even imagined.  He knew.  Not every destination turns out like you imagine.  Therefore, you learn to enjoy the trip!
Jerry Kaup was a newbie among coaches at last year's state tourney, an affair largely populated on a yearly basis by perennial names in Ohio's baseball pecking order…Moeller (Division I), Cleveland St. Ignatius (Div. I), Defiance (Div. II), Bishop Watterson (Div. II), Canton Central Catholic (Div. III), and Newark Catholic (Div. IV).
His was not only an unlikely story, but the most unlikely of journeys, as well.  John Cannizzaro (Newark) had spent a lifetime coaching, dedicated to high school baseball, winning all those titles.
Tom Held (Defiance) has a lifetime of baseball service and an enviable list of names of former players from Defiance that have gone on the the highest levels of baseball.
Tim Held (Moeller)…well, all you have to do is look up the legacy of Moeller baseball.  Seven titles and names like Buddy Bell, Barry Larkin, and Ken Griffey, Jr.
Jerry Kaup, by comparison, is a pharmacist, a successful businessman with a string of community drug stores around west-central Ohio and across the border in eastern Indiana.  Baseball is fun for him, an interest, a passion, a diversion from the day-to-day pressures of the office.  Ask him about his unlikely ascension to the head of one of the state's four best teams in 2015 and he'll tell you simply, and earnestly, "It was a great experience."
It was an experience, this coaching thing, that he assumed six years ago at a juncture when the baseball program in Ft. Recovery was looking for a good steward, and Jerry Kaup, coach, husband, father, and community leader, is the consummate impression of a good steward.  The program needed someone like him;  and he, knowing or unknowing, needed it.
He had played through school.  He was a baseball dreamer, a purist.  The game invigorates him, makes him smile, is the great diversion from everyday pressures of business.  Quite simply, baseball is his happy place, and a place he readily takes his kids at Ft. Recovery.

They responded.
"About three years ago we saw the light at the end of the tunnel,"  he said recently.  "We had a talented senior who had done well in other sports and he decided to come out for baseball.  We hadn't won much up til then, but he was a terrific leader and we began to be competitive in just about every game.  We didn't win them all, but we won 9 and we knew that we were getting close."
If confidence begats confidence, Jerry Kaup and Recovery baseball came together at the right time.  The Indians have benefited from a great cycle of athletes in other sports since then, and the recent experiences of being in last year's baseball tournament…and winning this year's Division VII football championship…has created wide-angle perspective.
"There's no question that last year's experience has helped across the board,"  Kaup said last week.  "Some of the baseball kids played football in the fall, and unless you've gone through the state tournament experience it's very hard to understand.  You just can't talk about it, you have to have lived it.
"The football title in December has helped with the question of whether our kids are good enough to compete.  It's always been an issue in the MAC and we wanted to be thought of along with the upper echelon of the league, Coldwater, Marion Local, and St. Henry.   With the experience of the last year we KNOW we can be competitive with teams around the state.  Now…we are a part of the MAC!"
Denied last year on the ultimate stage, they're re-armed and they're ready to reprise what Kaup calls over and over…the experience.  Senior pitcher (and athlete) Jackson Hobbs heads a collection of personalities and talents that Kaup simply smiles at when you ask about them individually, and collectively.   Hobbs, the epitome of a "rubber arm" who always wants the baseball, finished last year with an 11-2 record, including the 4-0 loss to Newark Catholic in the state tournament.
"He loves the game and he's smart out there,"  says Kaup of his senior leader.  "He throws strikes, he changes speeds, and he competes.  He's the master of damage control on the mound.  Pitching is about 80% of baseball and you think you're pretty good when you look at yourself on paper.  But you can still get beat."
And like their success this winter in basketball, there are other athletes coming around who will bring that same familiar competitive energy.  Plus, a sophomore pitcher with what college scouts call "an electric arm", Nick Twaits, has transferred to Ft. Recovery because he's a baseball guy and he wanted to be part of the "experience".
"We're certainly encouraged from last year's experience and from from new guys like Nick,"  says Kaup.  "Nick has the talent to beat someone by himself, but we want to do it as a team."

And if success follows success, as Kaup insists, he's the first to credit his own personal prescription for success by learning from some of the best coaches in the state.
"Oh yes,"  he adds, lavish in his praise for coaches in his own league.  "I've been so fortunate to be around and learn from guys like John Dorner (St. Henry), Brian Harlamert (Coldwater) and Mike Wiss (Minster).  They've built good programs and they've won championships."
In a matter of days Kaup gets to leave the office for the dugout again, a year older, a year better, and a year more respected, inside and out.  He expects to be better, but always with his familiar caveat for competition.
"Where we're really better is that our varsity guys have taken the JV guys under their wing to teach them the expectations of what we want to be.  We want to win, yes, and we're optimistic.  But we're also very respectful of our opponents."
As you should be.  After all, it's the journey you remember most…the experience!  No one should take a destination for granted.
So says, and so knows,  Jerry Kaup.