Adam Niemeyer pitched, and the offense showed up late, as the Buckeyes take their second in a row from visiting Hofstra.
COLUMBUS — It was gray and dreary and damp, 40 degrees. It was a day to stay in bed: watch a movie, read a book.
"Not an easy day to hit," Ohio State coach Greg Beals said. "Cold, wind blowing in."
It was, in short, a pitcher's day, and stayed that way Saturday afternoon until the Buckeyes pieced together a three-run eighth and rode it to a 4-2 win over Hofstra.
The victory was Ohio State's third straight, their fourth in the last five games and offered another example—a substantive hint, at least—of a team hitting its stride. Now 10-6-1, the Buckeyes won this game with solid pitching, clutch hitting, good fielding and intelligent base running.
This is how it went:
Buckeye starter Adam Niemeyer was on top of his game. "In his seven innings of work, Hofstra got to him once. They picked up two runs in the third on a pair of hits and one Buckeye error, their only error in the game. Niemeyer didn't walk a batter and allowed a total of five hits.
"That's a really high quality start," Beals said. "Adam Niemeyer did all he could do to help us win a ballgame."
However, Hofstra's 2-0 lead stood, largely because Hofstra starter Chris Weiss kept OSU off balance with a steady diet of breaking balls.
"He pitched backwards," Beals said. "Breaking balls, off-speed stuff and then the fastball."
"The majority of us saw mostly off-speed stuff. (Weiss) did a really good job of hitting his spots," said senior Troy Kuhn, who provided the game-winning hit.
Weiss lasted seven innings and gave up just three hits, throwing shutout ball through the third. Only one Buckeye hitter reached base in that span and no one among them was hitting the ball with authority.
In the fourth, Ohio State scrounged out a run. After a leadoff walk to Troy Montgomery, Jalen Washington singled to center. Nick Sergakis followed and was hit by a pitch. That loaded the bases. Kuhn was the next hitter. He delivered, sending a sacrifice fly to right, making it a 2-1, Hofstra.
The game stayed right there until the eighth, Weiss pitching out of a jam in the sixth when OSU left two aboard.
In the eighth, Hofstra went to lefty reliever John Looney. Montgomery greeted him, drawing a lead off walk. Washington dropped down a bunt and was safe when Looney botched the throw to first. Montgomery moved on to third with some savvy base running. More was to come.
Ronnie Dawson singled to right, scoring Montgomery and tying the game, 2-2. When the throw went to third, Washington was already there and Dawson took second on the trail.
"That's big boy base running right there," Beals said. "Not just talented base running, but good, solid, intelligent base running."
With first base open, Sergakis was intentionally walked, and there was Kuhn again – with another opportunity.
Again, he delivered. He doubled through the hole at short and third and two runs scored. Kuhn closed the day 1-for-4, but came through in two critical situations for three RBI.
"Troy Kuhn is really talented, a really talented baseball player," Beals said. "He started slow (hitless in his first eight at bats), but he is playing well right now. Maybe it's confidence. Maybe there was a little spark, a spur. Like, 'Hey, that's not getting it done.' Maybe he was caught trying to do too much instead of just letting himself play. But he has picked it up, no doubt."
"I felt like I almost went into the season in a slump," Kuhn said. "Things just didn't feel right, but I never had a doubt that I would turn it around."
In his last four games, Kuhn is 7-for-20 (.350) and playing a wicked first base.
His performance Saturday was a reflection of the overall attitude of the team. "We never feel like we are out of a game, ever," Kuhn said. "Honestly, we feel like we are the better team and we will find a way to win."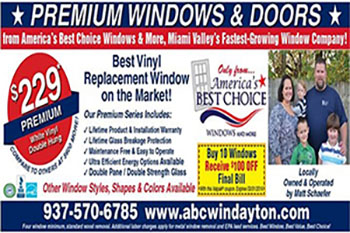 From the eighth inning on, the Buckeye bullpen took over. Seth Kinker pitched a 1-2-3 eighth, and Yianni Pavlopoulos earned his fourth save with four-pitches, four pitches.
"He didn't get a chance to use his breaking ball and that's his best pitch," Beals said. "So they (Hofstra) think they've seen him. They haven't seen him."
NOTES: Jacob Bosiokovic missed his ninth game with a torn hamstring. He's on the mend and expected to be back in the starting lineup next weekend against Northwestern. "Getting close. Getting close," Beals said. "It was too damned cold to risk anything today,"…Lefty John Havird is scheduled to start Sunday's series finale against Hofstra…The three double plays OSU turned Saturday was a season high…The combination of Niemeyer, Kinker and Pavlopoulos did not allow a walk Saturday…It was Niemeyer's third straight quality start (five innings, allowing three runs or less)…The bullpen is stacked, now. Under normal circumstances, Kinker will be first out of the bullpen, followed by Michael Horejsei. Pavlopoulos will close things out.