The defending D-III champions pulled away in the second half, and will play for a 7th state title on Saturday.
Columbus – In the end, quickness and depth wore down pluck and determination.
Cleveland Villa Angela-St.Joseph exploded second half with 50 points and advanced to the D-III state title game with an impressive 81-64 win over Lynchburg-Clay in the opening game of the 94th annual boys state basketball tournament before 8,433 fans at Value City Arena.
The Mustangs of Lynchburg-Clay, making just their second final four appearance, stayed with the Vikings for more than a half. Joe Giordano's three at the buzzer got the Mustangs to within three at the break, and they led twice by a point in the third quarter, the last at 37-36.
VASJ then scored 7 straight for a 43-37 lead, and when Sherman Dean hit back to back hoops, the second a three-pointer, the lead was 10, and the Mustangs were finished.
Five Vikings were in double figures, led by Gene Higgins 16 points. Kevin Roberts had all 14 of his points in the second half, Dean finished with 14, Danny McGarry had 11, and Alonzo Gaffney, a 6-7 freshman, had 11 off the bench.
Devin Pierson closed out his Mustang career with 28 points, Giordano added 12 and Zach Blankenship finished with 11. Lynchburg-Clay finished the season at 25-3.
The Vikings, who take a 25-3 record into Saturday's title game, shot 48% from the floor, 18% behind the arc and 71% from the line. The Mustangs were 38% from the floor, 29% from the arc, and stayed in the game by hitting 23 of 26 free throws for 89%.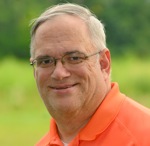 VASJ had a 39-31 advantage on the glass, including 14-6 on the offensive boards, and had just 6 turnovers to the Mustangs 14. The game was tied 8 times and there were 5 lead changes before the Vikings took control.
Villa Angela-St Joseph will face the winner of top-ranked Lima Central Catholic and Roger Bacon for the D-III title Saturday at 10:45am. The Vikings beat LCC in last year's title game.