Improved starting pitching and defense is a must for OSU to be successful this weekend. If not, they may be beaten and beaten badly. That said, the Buckeyes have an ace in the hole.
COLUMBUS—Beginning this afternoon, Ohio State faces its second test of the baseball season, one that it will be far more demanding than anything the Buckeyes experienced during last weekend's Dodgertown Classic at Vero Beach, Fla.
"We're billing this as a pre-season regional," said OSU coach Greg Beals. "The competition is going to be that tough."
The Buckeyes open Baseball By The Beach, Coastal Carolina's Tournament this afternoon against pitching-rich Duke and follow that with a meeting Friday against 19-ranked Coastal. On Saturday they play Liberty and close out the weekend with a second meeting against the Chanticleers.
Though Coastal has a national reputation in baseball and has for a number of years, Duke (3-1) presents a challenge that should be telling.
"They spend their money on the mound…good arms especially on the top shelf," Beals said. "They may not be as deep as a lot of the national contenders, but they will make you sit up and take notice. The guy we are seeing in the opener, Bailey Clark, is a first-rounder.
"Everybody knows about Coastal (2-1) and what they do, and Liberty is a mid-major that's really upped the ante when it comes to baseball. They are 2-and-2 and both losses have been by one run."
Apart from the increased competition Ohio State faces, Beals' primary focus is on his team and the improvements they must make. OSU went 3-0-1 in the Dodgertown Classic with wins over Toledo, Pitt and Niagara. (The final game against Toledo was called Sunday tied 5-5 due to travel restrictions facing both teams.) But OSU committed 10 errors, all in the final three games.
This was particularly irksome to Beals, who prides himself on his teams' pitching, defense and base running.
"Honestly, we've got to play better defense," he said. "If we don't play better than we did on Saturday (five errors against Niagara, three against Pitt), we're gonna get beat. We may get beat badly.
"These teams are gonna be solid. You just can't give them extra outs and free bases. We've got to play clean baseball."
Defense is critical for one primary reason. As it stands now, the starting rotation remains suspect. They go to Myrtle Beach with an aggregate ERA of 4.10 (11 earned runs in 20 innings).
"We continue to have concerns about our pitching staff," Beals said. "We pitched well last weekend (overall), but we are not over-powering. Because of that we got to make sure we are supporting the pitching staff in every way we can—offensively and defensively."
Beyond the hitting of Jacob Bosiokovic (.412, three homers, eight RBI), Nick Sergakis (.412, nine total bases), L Grant Davis (.400) and Troy Montgomery (.313, five RBI, 11 total bases), the most impressive performance on the trip belonged to the bullpen.
In four games, Ohio State used eight pitchers out of the pen and two—Yianni Pavlopolous and Conner Curlis—earned wins in relief, while Austin Woodby picked up a three-inning save. On Sunday, Daulton Mosbarger entered the game in the fifth and threw three shutout innings. He allowed three hits, walked one and struck out six.
Saturday night against Pitt, freshman Connor Curlis pitched a scoreless 12th and 13th to pick up the win in his first appearance at OSU.
Collectively, the pen has worked 19 innings, allowed five earned runs, 20 hits, seven walks, while notching 22 strike outs.
As a group—four right-handers, four left-handers—they provide the Buckeyes with options, depth and a variety of skills and styles. Beals will not be hesitant to go get a starter at the first sign of trouble, or adopt a Kansas City Royals approach (Get five from the starter and then turn it over to the pen.) once things are more settled.
"That depth, that ability to go left-handed, right-handed, to mix and match and go back and forth—we definitely want to use that as an asset," Beals said. "There's no doubt there are numbers and there is capability in our bullpen.
"Obviously, you would like to get six from your starter, a quality start, but you can't leave a guy out there and put the club at a disadvantage when you have a capable pen."
Entering the second week of the season, Beals will keep a keen eye on his starters, and with reason. In four games last week, only Tanner Tully managed six innings. John Havird worked 5.2. Adam Niemeyer was relieved after 4.1 and Feltner worked 4.0.
"We just need to prove that we are ready to go," Beals said. "There are a lot of guys who are not proven as weekend, quality-inning guys. We got to continue to improve and get better in clutch situations."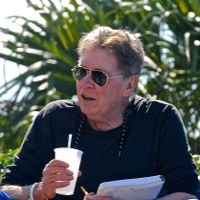 NOTES: Upon arrival in Myrtle Beach, the first thing on OSU's itinerary—infield practice. "Lots of ground balls," Beals said…Despite the steep competition OSU faces this weekend, the Buckeye players remain extremely positive and upbeat. "Those are some good teams, no doubt," said second baseman L Grant Davis. "But we are a good team that is going to be able to compete. Every body feels that way. I think we showed that this (past) weekend. There were gaps, but I'm sure we will improve. It's a long season. That was just the start. We'll compete with who ever we come up against. I really believe that."… Ronnie Dawson, the most gifted player on the team, is hitting .211. At Vero, Dawson's quality of at-bats was somewhat questionable. "This week," said Beals, "we had a lot of big-boy talks about that very thing. We took an analytical look at what he's doing. We looked at swings here and there. 'What about this swing? What about that one? What were you doing here?' How can he improve on what he's doing? That kind of thing. Ronnie will be fine."…This weekend's rotation: Niemeyer vs. Duke, Tully vs. Coastal, Havird vs. Liberty and Feltner vs. Coastal in the finale.
Photograpghy and Page Design By Julie McMaken Wright