Those who talk in terms of "coach of the year" at this time of year may not appreciate those whose work is overlooked for lack of a glamorous record.  A couple such names come to mind.
I'm throwing this out there for those who get emotional at this time of year about who deserves recognition as "coach of the year" in high school basketball.
And for our purposes in this space I'll make my points relative to boys basketball…because with the girls game it seems to hold that those who truly deserve notice get theirs by winning in the post-season, at the district and regional levels.  The two games, boys and girls, continue to narrow the gap in terms of respective skill advancement, but for the sake of our topic here, the boys game, I believe, still holds the physical edge for the opportunity of "doing more with less."
The typical nominees for any "COY" (coach of the year) would most definitely settle around some familiar names.
Allen Mack (Miami East)…year after year he parlays defense and fundamentals, with just enough offense, into a formidable group, come tournament time.
Chris Gugenbiller (Ft. Recovery)…in Division IV they opened a lot of eyes with their hell-for-leather, attacking style of play reminiscent of their state title in football.  As confident to compete as any group I've seen play this season.
Scott McEldowney (Versailles)…undoubtedly, when you win a league title in the Midwest Athletic Conference you invite attention to the top of the program because talent is so often abundant in that league that it comes down to who can do the most with what they have.  And McEldowney has done that in 2016.
Joel Visser (Tipp City)…what the Red Devils lack in offensive threat is more than made up for with their having bought into Visser's demand for defense.  They REALLY play defense!
Scott Elchert, of course, with what he's done (again) at Jackson Center, winning with two principle players and a thin bench.
Spencer Cordonnier, who stepped in for a legend at Russia (Paul Bremigan) and proceeded to win a Shelby County League title in his very first year.  As for the argument about degree of difficulty, I'd challenged anyone outside the Russia community to name even one of Cordonnier's starters!
Or even Piqua's Heath Butler, who guided the Indians to a winning season for the third year in a row and their first tourney win since George W. Bush!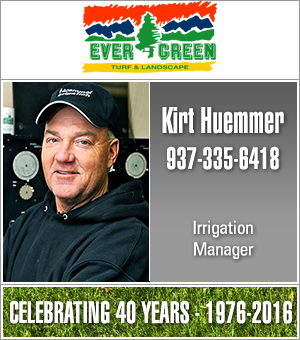 These are some of the expected names, and any argument as to which is and which isn't would come down to some hair-splitting.  There is, after all, no such thing as a "perfect" coach.
But if you're willing to go under the radar – to eschew the fact of records and titles won – you might well consider a couple of names who truly have done more with a perceived shortage of material in comparison to the rest of the field.
At Ft. Loramie, Corey Britton is a personal favorite, who admitted before the season that the Redskins' hopes banked on "we'll see what floats".  Young?  Try decimated by the loss of a big senior class graduated last spring…that took 75% of the scoring from 2015 with them.
They took their early lumps, and some grumbling, struggling out of the gate (record-wise), while playing the conference "toughs" tough on a nightly basis.  They've come from a 6-11 start through late January to win 6 of their last 7 games.  They now sit at .500 and anchor around 6'7″ sophomore Tyler Siegel, whose 21 points on Tuesday set Britton up for a sectional showdown with neighbor, and rival, Russia.  Needless to say, they're believing in themselves now, if they ever doubted.
But another name that catches my eye is that of 48-year-old Matthew Martin Pond, at Covington, who has quietly turned a Buccaneer group from what appeared to be a disastrous early prognosis into a ten-game winner  (10-14), winners of their first-ever tournament game under Pond last week (over Botkins), and a team that was poised Wednesday to compete for the unheard-of likelyhood of a sectional title had they beaten heavily-favored Jackson Center to move on to Saturday's final.  That didn't happen.
It's no surprise that he would eventually find some success with what's recently been a waning basketball culture in Covington.  Pond did coach the Tipp City Red Devils through one of their most successful spans in school history just a decade ago…back-to-back undefeated seasons, a district title over Cincinnati Taft, and a gut-busting loss in the subsequent opening round of the regional tournament.  He was anointed as one of the bright young prospects in area coaching.
But his time at Covington, starting in 2013, has been one of piecing together a program that performs in the shadow of one of the area's most successful football programs – of sharing athletes that get to the gym after they're done with football and don't hit their stride for another month…if they have a stride!
They struggled to win six games a year ago (6-17), too small, and too inexperienced to compete against the likes of league favorite Miami East, the eventual state champ, Tri-Village, and Coldwater.  And there was no 6'10" move-in over the summer to bolster hopes for this year.
But they won 7 of their first 11 games before hitting a mid-year swoon in which the conference and most non-league opponents began taking for granted that Covington had dropped back to expected form.  From mid-January through early February they lost 8 of 9, but played close in most of those games.  They lost to Miami East by eight, to Bethel by eight, and to a much bigger and stronger Coldwater, by only three.
Their anchors…players you've never heard of, unless you live in the 45318 zip code (Covington):  Trevor Miller (6'2″), Tristan Sowers (6'4″), Nathan Blei (6'0″), and Jordan Maschino (6'2″).  Maschino is the only senior of the four, and the leading scorer.
"They're just a bunch of kids who share the ball and keep getting better,"  said Pond this week, anything but puffed up over a ten-win season, but nonetheless proud over how the group has achieved a modest degree of what some will call over-achievement.
"They work hard, and they play the game the right way.  They've made us very proud."
And they have, without doubt, performed under the radar despite their 24-point loss to Jackson on Wednesday, an 18-win team that could have been vulnerable after some late-season issues of their own.
Covington and Loramie are, right now, the "Eveready bunnies" of Division IV.  Or, you can pick your own cliche'.
And had Covington beaten Jackson last night I guarantee that someone would suddenly be writing about the job Matt Pond has done at Covington.  If Corey Britton wins on Friday…likewise.
Whatever, remember.  You read it here first…with a little love for under the radar!