Selected as team captain because of his dedication to lead by example, junior catcher Jalen Washington assumes the second (or first) most important position on the field.
(Ed. Note:  Our expanded coverage of area college baseball kicks off this weekend with reports from Spartanburg, South Carolina on the University of Dayton Flyers…and, from Vero Beach, Florida, where Greg Hoard and Julie McMaken Wright will cover the Buckeyes opening series of 2016 against Toledo, Niagra, and the University of Pittsburgh.  Think spring!)
Columbus – Understand now,  that even though he lost valuable working stock from last year's roster through graduation and the major league draft, coach Greg Beals still expects a lot from the 2016 Buckeyes.
Understand, too, that gone is a dominant starting pitcher (Travis Lakins), an all-league outfielder who led the team in hitting (Pat Porter), one of Big Ten's top closers (Trace Dempsey), and both starting catchers (Aaron Gretz and Connor Sabanosh), arguably the most important position on the field.
And understand, that the guy who picked up the mask, shin guards and chest protector when Gretz and Sabanosh left…came to Ohio State as a middle infielder, Jalen Washington!
But above all, understand, and appreciate, that the pressure of becoming the Buckeyes' starting catcher this season doesn't bother him a bit.
"I welcome the challenge," Washington said recently. "Every position is important, but the catcher's role has always been a leader position. Aaron and Connor really helped me grow and understand that over the last two years and I plan to do the same this year with the underclassmen playing behind me at the position.
"It's the position Coach Beals played and he's really helped me grow behind the plate. Spending that time with a former professional (Beals played in the Mets organization) has helped me understand the philosophies and I look forward to sharing that with the rest of the guys."
He played the position in high school, at Twinsburg, Ohio, but came to Ohio State significantly as a shortstop and second baseman. The first time I laid eyes on Jalen Washington he was shagging ground balls in fall practice two years ago as a shortstop.

But competition at both positions (Gretz and Sabanosh behind the plate, and Craig Nennig at shortstop) forced Washington to be patient and resourceful during his first two seasons. He worked, earned playing time as a sophomore in 2015, and made the most of it. He lettered while appearing in 15 games and hitting .280. His personal highlight came in the Buckeyes' road series where he drove in five runs and stole a pair of bases in three starts at second base against Northwestern.
"His versatility is a luxury for us," says Beals. "We needed a player for that series due to a set of circumstances and Jalen stepped right in. We never missed a beat."
Playing over the summer in the Prospect League out of Jamestown, New York, he picked up that beat, working to improve with the ultimate goal of making the best impression possible when he got back to campus and fall baseball come September.
With Sabanosh and Gretz gone, he not only won the starting catching position, but the hearts and confidence of his teammates, as well. He was elected captain, along with teammate and second baseman, Nick Sergakis.  He's no shrinking violet, admired by those in the clubhouse who say the program has been missing the challenging personality of someone like him…a person who will point blank tell you when you're not pulling your weight.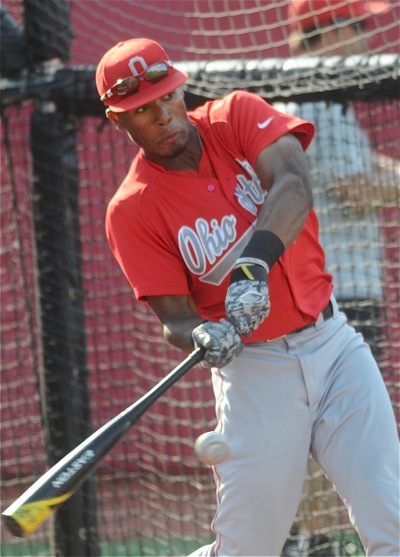 "I just try to work hard every day," says Washington, an international business major. "Nick and I probably aren't the most vocal players on the team, but both of us go out and work every day like we have to fight to keep our jobs. That's what goes a long way in the clubhouse. People see their leaders gettin' after it and it rubs off on them."
If his attitudes about hard work and example are atypical with the modern athlete, so, too, are his physical attributes. Jalen Washington is not your average catcher.
He's listed as 6'1" and 195 pounds, but look closely and you see a chiseled physique that could just as easily play free safety for Urban Meyer. Washington was a three-time letterman in football at Twinsburg.
He throws well with a quick release, but it's his speed and agility that sets him apart from most Big Ten catchers. Improving rapidly under Beals' tutelage, he's out to prove that he can beat you with both his glove, his legs, and his bat. Washington banged a two-run homer in Game 2 of the Scarlet and Gray Series in fall baseball to win the game and earn honors as the most improved player.
Now he's looking to take the next step, stepping out from behind the mask to become conspicuous through his new role for the coming season.
"There's a lot that I like about this bunch of players," he says. "But I think we need to hold each other accountable more. We need to be honest with each other. We need to push each other. We're in a good spot right now, but there's a lot of improvement that has to come throughout the year. We have to be on each other to get better every day."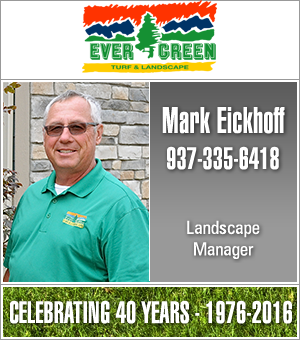 He doesn't hesitate to put pressure on himself first.
"There's pressure at every position on the field," he adds. "But Coach Beals really expects a lot of his catchers. He gets on us and I enjoy that kind of opportunity. I'm excited to be in this position and I'm sure some of the pressure will go away once we get going and I grow into the role a little bit. I haven't catching as long as others have played their positions."
Beals welcomes the challenge of his gaining on-the-job experience, and compliments Washington as a player that made the most of his time to impress during fall baseball.
Now the ultimate opportunity is at hand as the Buckeyes travel to Vero Beach, Florida this weekend to open the 2016 season and collectively grow into their respective roles as winners.
"We all have experience, some more than others," he adds. "But this is a close-knit group and we won't have any problem holding each other accountable. I didn't know I was going to be a captain, but I know my teammates will be watching me because that comes with my position. I don't want to let anyone down."
Jalen Washington is ready to lead!