Days away from opening their 2016 season, the Dayton baseball Flyers face many of the same unknowns as the Reds…and with less time to figure it all out.
It was announced Monday that the Reds had their semis packed and ready to hit the road for Goodyear, Arizona and spring training. Pitchers and catcher will report mid-next week.
And unless you've lived in a cave without a flat screen or social media…you know the Reds are projected to be something less than viable in 2016. They've traded expensive "stars" for cut-rate prospects because Bob Castellini and Walt Jocketty believe they cannot afford to pay the cost of poker.
In business terms, their return on past investment has stunk.
In household terms, not enough value from "name brands". The Reds, in 2016, have chosen to go "generic". This year there's no hope of a pennant, or of even contending. Spring training is an open audition, the baseball version of American Idol.
Ironically, just 80 miles up the road the Dayton Flyers are also packing their bags for next week's opening weekend in Spartanburg, South Carolina, facing two highly competitive programs in three days…Stoney Brook College (35-16 in 2015), University of South Carolina Upper (a satellite campus of USC, 15-38), and the University of Kentucky, out of the SEC (30-25).
Tony Vittorio, in his 17th season as the Flyers coach must feel a bit like Bryan Price. Coming off a disappointing 16-38 season a year ago, a season in which the Flyers hit like the Bad News Bears, and pitched like disaster loomed with every base hit surrendered, Vittorio will head to South Carolina with many of the same ageless questions to be answered as those facing the Reds.
The Flyers desperately need offense. The average Division I collegiate baseball team hit at a .288 clip in 2016. Flyers' opponents batted .293.
Dayton, as a team, hit .248.
Pitching-wise, Vittorio and pitching coach Ryne Romick have some serviceable arms…and enough game experience to project better than a cumulative 5.55 earned run average last year and just one lone win for principle starter Charlie Dant, who led the Flyers in starts (14) and innings pitched (89.1), but only won once in twelve decisions!
But while Dant is back this season, he's surrounded by "potential" and youth, neither a particularly comfortable combination for that first weekend outdoors in Spartanburg.
"We just didn't hit last year," said Vittorio during the fall. "And we suffered from a lack of what I'd call leadership by performance. I'm proud of the way our guys fought to stay in some of the games we lost, but we simply didn't know how to win. Our minds weren't tough enough to figure it out. It's something we have to work on.
"We were young, and the seniors we had last year just did not have good years, with the exception of Sergio Plasencia (second base). It was a problem for us. No way around it."
He recruited hard during the spring and summer. Tony Vittorio has the reputation of being a coach you can play for…if you can play. And no fewer than a dozen new faces are going to get that opportunity early for the 2016 Flyers. Anonymous for now, Vittorio hopes some of them make a name for themselves early, and often.
It's no secret that across town Wright State is enjoying one of the best runs in the school's history, finishing the 2015 season with a 43-17 record and quality wins against the likes of SEC schools like Mississippi, and ACC schools like Miami of Florida. Coach Greg Lovelady capped off the Raiders' season with a four-game stint in the NCAA regional tournament before bowing out at the hands of Big Ten powerhouse, Illinois.
Vittorio makes it plain that he's hungry for some of that same success, or at least some predictability. It's been four years since the Flyers last appeared in an regional tournament (2012), and the years since have been meager. Their record since that 2012 appearance…51 wins, 107 losses.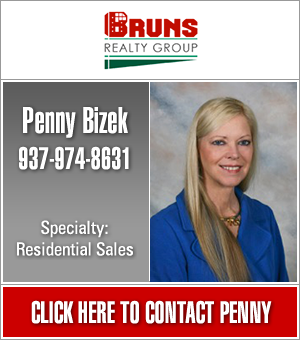 It's a team that will travel south next weekend with a hoped-for urgency to prove that they indeed know something about how to win. The Flyers are coming off a positive fall baseball campaign in which some anticipated leadership emerged.
Senior pitcher Sam Brunner was voted MVP of the program's Red Baron series.
Redshirt freshman Tom Krokey had five hits during the three-game weekend series.
Junior outfielder Brad Burkhart hit with consistency.
And senior infielder Nick Weybright reached base 9 times in 13 plate appearances.
But that was then, and against the Dayton Flyers…familiar faces. This is now, beginning a week from Friday, against that which success is gauged by winning, and statistics that determine futures.
If Tony Vittorio and Bryan Price could trade places, well…you never know. Walk a mile in another man's shoes, they say.
They both have the same ageless questions.
They both seek the same answers.
Price has 162 games this year to get his.
Vittorio and the Flyers…have 54!